Close
Texas Poet Laureate to read new works at UHV/ABR Reading Series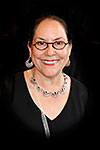 Rosemary Catacalos
Thanks to the recent release of the 30th anniversary edition of "Again for the First Time," fans of Rosemary Catacalos' poetry are reading her work again or for the first time.
Catacalos, the 2013 Poet Laureate of Texas, will be the second author featured in the Fall 2013 University of Houston-Victoria/American Book Review Reading Series. She will give a reading at noon Sept. 19 in the Alcorn Auditorium of UHV University West, 3007 N. Ben Wilson St. The public is invited to attend the free event, and light refreshments will be served.
Catacalos said it does not seem like 30 years have gone by since she wrote the collection that won the Texas Institute of Letters poetry award.
"I'm notorious for publishing slowly," she said. "I write all the time, but I'm not a person who rushes into print. While the 30th anniversary edition was being put together, I was forced to scrutinize the book in ways I haven't done for a long time. I would read from it occasionally, but it was not the same as going through it comma by comma. I think the poems still stand on their own, which is what I was hoping."
The 30th anniversary edition was reissued last month in honor of Catacalos' laureateship. She is the first Latina to be appointed Poet Laureate by the Texas Legislature. The book includes a forward from Naomi Shihab Nye, an award-winning poet, novelist and songwriter who visited UHV as an ABR speaker in January, and an afterword by Arthur Sze, an award-winning second-generation Chinese American poet.
"The forward and afterword talk about the poems in a way that contextualizes it for people who hadn't read it before," Catacalos said. "That will help readers be more comfortable when introduced to my work."
Catacalos also will share some poetry from her new pocket-sized book, "Begin Here." The limited edition chapbook is hand-sewn with a handmade paper cover and letterpress imaging.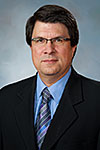 Jeffrey Di Leo
"We are honored the Poet Laureate agreed to make a trip to Victoria for our reading series," said Jeffrey Di Leo, ABR editor and publisher, and dean of the UHV School of Arts & Sciences. "We're especially excited she will share some of her newest work with us. This will be an enlightening experience for our students and the Victoria community."
Catacalos' poems are published widely in high school and college textbooks. Her poetry has appeared in numerous literary magazines, including Southwest Review, The Progressive and Parnassus: Poetry in Review.
While Catacalos prefers to write in English, she incorporates elements of the lyricism of the Spanish language in her writing. Some of her poems make use of the sounds of the San Antonio barrio where she was raised. She also incorporates figures from Mexican folklore and Greek mythology into her poetry.
Catacalos said the use of mythology dates back to when her Greek grandfather told her bedtime stories.
"I thought the stories were great because he managed to make them apply to something that happened in our lives the previous couple of days," Catacalos said. "For instance, he told me the story of Icarus on the day I climbed over a wooden fence and caught my leg on a splinter in the wood. It was a big blood-spurting, child-screaming scene. His point of the story was that he told me many times not to climb that fence, and I had not paid attention. He used the myths to teach me life lessons."
Catacalos said she didn't realize the stories were classics until she attended middle school.
"That's why those stories naturally come to me and why it's easy to use them in my poems," she said. "I try to use them in ways in which it's not necessary to know the myth in order to still enjoy the poem. It's great if they do know the story because it adds another layer, but it's not an impediment if they don't."
Catacalos has worked as a copywriter, arts publicist, newspaper reporter and a TV arts program producer. From 2003 to 2012, she was director of Gemini Ink, a San Antonio nonprofit independent literary center. She also has been an educator in the San Antonio schools, executive director of the Poetry Center and American Poetry Archives at San Francisco State University and an affiliated scholar at the Institute for Research on Women and Gender at Stanford University.
Catacalos tells inspiring writers of any age and any level of development the same thing.
"Read, read, read and read in translation because the U.S. is insufferably poor when it comes to understanding world literature," Catacalos said. "Reading is way beyond craft in my book. Writers should know what others in the world are thinking, so they can balance that against their own experiences and see what it is that they have to see. Craft comes as a necessity. Form follows function to be architectural about it."
Other writers scheduled for the Fall 2013 UHV/ABR Reading Series are:
Brian Evenson, Oct. 17 – Evenson has authored 10 books of short stories, seven novels, a book of nonfiction and five translated volumes. His work often focuses on brutality, violence and hypocrisy, using fiction to critique contemporary values. He has won numerous awards including the O. Henry Award, the American Library Association/Reference and User Services Association Prize for Best Horror Novel and more. He is a professor at Brown University in Providence, R.I.
Christopher Howell, Nov. 7 – Howell has authored 10 volumes of poetry, a collection of essays and is the editor of an anthology. Originally a military journalist during the Vietnam War, he later started Lynx House Press and is now a professor of creative writing at Eastern Washington University in Cheney. He has won numerous awards including the Washington State Governor's Award, the Washington State Book Award and three Pushcart Prizes.
Paul Ruffin, Nov. 21 – Best known as a short story author, Ruffin also writes novels and poetry that often focus on the South's people, landscape and attitudes. He is the author of "Circling," which won the Mississippi Institute of Arts and Letters Award, and is a member of the Texas Institute of Letters. He is a Regents Distinguished Professor at Sam Houston State University in Huntsville, where he directs the Texas Review Press.
ABR is a nonprofit, internationally distributed literary journal that is published six times a year. It began in 1977, moved to UHV in 2007 and has a circulation of about 8,000. The journal specializes in reviews of works published by small presses.
For more information about the UHV/ABR Reading Series, call the ABR office at 361-570-4101 or go to www.americanbookreview.org.
The University of Houston-Victoria, located in the heart of the Coastal Bend region since 1973 in Victoria, Texas, offers courses leading to more than 80 academic programs in the schools of Arts & Sciences; Business Administration; and Education, Health Professions & Human Development. UHV provides face-to-face classes at its Victoria campus, as well as an instructional site in Katy, Texas, and online classes that students can take from anywhere. UHV supports the American Association of State Colleges and Universities Opportunities for All initiative to increase awareness about state colleges and universities and the important role they have in providing a high-quality and accessible education to an increasingly diverse student population, as well as contributing to regional and state economic development.