Close
UHV preliminary fall enrollment shows 4.2 percent increase, sets new records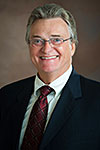 Phil Castille
The University of Houston-Victoria has set another enrollment record this fall by passing the 4,500-student milestone, according to preliminary fall enrollment figures.
The 12th-class-day count shows a total of 4,516 students attending UHV this fall semester. This is an increase of 4.2 percent from fall 2012. It's the 16th consecutive fall the university has recorded a new enrollment record.
"UHV continues to experience record-breaking growth, especially on our Victoria campus," UHV President Phil Castille said. "I'm thrilled that we have now exceeded 4,500 students in our 40th anniversary year. The word is clearly getting out about UHV's academic excellence, small class sizes, affordability and professional workforce success."
UHV also has set a preliminary record for this fall's entering class by enrolling 312 new freshmen, all on the Victoria campus. This is an increase of 14 percent from fall 2012. In 2008, when UHV was pursuing approval to admit underclassmen to the university for the first time, the university projected a freshman class of 174 for fall 2013.
"Before downward expansion, UHV had only 451 students in Victoria in 2009. Now we have slightly more than 1,200," Castille said. "We have nearly tripled our student head count in Victoria, mainly by adding freshmen and sophomores."
This is the fourth year underclassmen are able to take classes at UHV's Victoria campus. Before fall 2010, UHV offered classes for only juniors, seniors and graduate students.
"We are well on our way to becoming a full-fledged residential campus," Castille said. "It's exciting to have such a large and vibrant freshman class. With the opening of the Jaguar Suites residence hall and the upswing in student life events in Victoria, there's so much activity on the UHV campus this fall."
A total of 461 beds are rented out at UHV's three residence halls in Jaguar Village. This is a major increase since last year when the figure was 333. Two of the university's dorms are nearly at capacity, and the third just opened this fall.
UHV students also are taking more classes than ever before. The total number of semester credit hours now exceeds 40,000, which is up 6 percent from fall 2012. The overall number of new UHV students enrolled this fall rose from 982 in fall 2012 to 1,147 this semester.
"Because of the success of downward expansion, UHV's student demographics are changing rapidly," Castille added. "Our student body has become far younger and much more diverse in just four years –  which shows we are fulfilling our mission to provide access to higher education for qualified students in the Crossroads region and beyond."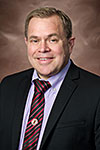 Jeffrey Cass
UHV opened in 1973 with about 350 students. The university first exceeded 3,000 students in fall 2008 and then crossed over the 4,000-student mark in fall 2010. Last fall, there were 4,335 students enrolled at UHV.
The growth has been especially strong since fall 2007. Enrollment has grown about 62 percent during the past six years. The university was named the third fastest-growing public master's institution in the nation from 2000 to 2010, according to The Chronicle of Higher Education's 2012-2013 Almanac.
"This sustained growth is a credit to our dedicated faculty, staff and administrators," said Jeffrey Cass, UHV provost and vice president for academic affairs. "We are committed to providing all our students with an outstanding education at an affordable price. I'm glad to see more students than ever before are taking us up on that."
Final fall enrollment figures and a breakdown of student demographics will be released later in the semester after certification from the Texas Higher Education Coordinating Board.
The University of Houston-Victoria, located in the heart of the Coastal Bend region since 1973 in Victoria, Texas, offers courses leading to more than 80 academic programs in the schools of Arts & Sciences; Business Administration; and Education, Health Professions & Human Development. UHV provides face-to-face classes at its Victoria campus, as well as an instructional site in Katy, Texas, and online classes that students can take from anywhere. UHV supports the American Association of State Colleges and Universities Opportunities for All initiative to increase awareness about state colleges and universities and the important role they have in providing a high-quality and accessible education to an increasingly diverse student population, as well as contributing to regional and state economic development.