Close
UHV biology professor teaches students practical skills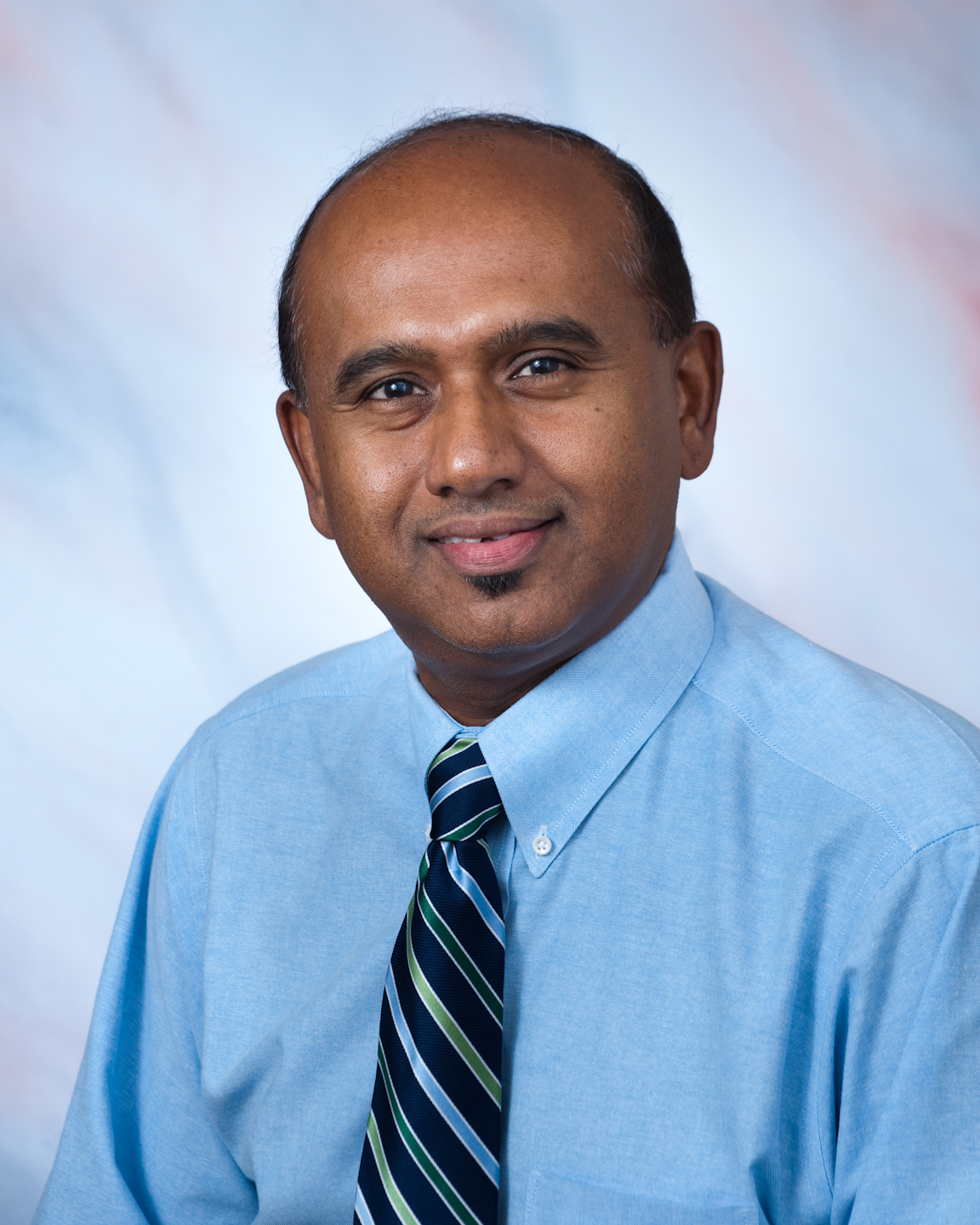 Richard Gunasekera
When it comes to courses, University of Houston-Victoria professor Richard Gunasekera isn't content to teach from the book and call it a day. Instead he prefers to "preach what he practices."
"As a scientist, I do quite a bit of research," he said. "I work in the industry as a consultant, such as performing DNA work on murder cases. I like to bring what I'm doing into the classroom."
The biology professor – and geneticist by training – said his aim is to teach students the practical applications for what they learn in the classroom. After all, not every student goes on to be a medical doctor.
"We need to equip students in different areas – biotechnology, crime scene investigation work and other diagnostic areas," he said. "I want to give them the tools and skills they'll need."
Gunasekera earned a bachelor's degree in biochemistry from Baylor University in Waco and went on to earn a master's degree in organic chemistry from the University of Houston-Clear Lake. Later, he obtained a master's degree in biomedical sciences in biochemical genetics and a doctorate, both from Baylor University.
When he joined the faculty at UHV in 2000, Gunasekera was brought into build the biology program from the ground up. With funding he received for his labs and input from colleagues and school administrators, he led the way for everything, from developing labs to ordering the equipment, the lab benches and stools.
"Even the furniture was put under my name. My name is still on it today," he said as he laughed. "We've still got some great, cutting-edge stuff."
The university has grown quite a bit since 2000, and new additions continue to join the mix.
A new Master of Science in biomedical sciences degree program with courses in biomedical and forensic sciences was launched this fall. In addition, Gunasekera taught UHV's first chemistry course last semester.
Still, the educator's work isn't limited to UHV. The scientist with a love of travel said he combines both passions during trips he takes worldwide.
An excursion to Europe allowed him to attend meetings about cancer prevention. A medical mission trip down the Amazon gave him and others a chance to perform optometry work and provide nearly 700 pairs of glasses to individuals.
"We were in some very remote villages – some you could only access by boat," he said. "It was beautiful, and it was also very rewarding."
Another recent trip took Gunasekera to Tibet, where he brought back 200 samples for his research into Kashin-Beck disease, a bone disorder that results in, among other symptoms, swollen joints and stunted growth.
"My hypothesis is that there's a genetic component," said Gunasekera, who is collaborating with a friend from the Baylor College of Medicine to look into the disease. "Already, we've been able to find some anomalies in the DNA. We hope to make a difference."
Down the road, Gunasekera said he hopes to see UHV continue to grow. Whatever happens, he said his goal will remain the same: to serve as a steward for his students and colleagues.
"I'm an advocate for them all, and I'm a coach and cheerleader for my students," said Gunasekera, recipient of the 2010-2011 Enron Teaching Excellence Award and the 2010 Distinguished Faculty Service Award from UHV. "I love what I do. I believe that's what I have to do as a scientist and a servant teacher."
The Faculty Feature is an online feature highlighting faculty members from each of the University of Houston-Victoria's four schools. To nominate a faculty member, email Paula Cobler, UHV director of marketing and communications, or call her at 361-570-4350.
The University of Houston-Victoria, located in the heart of the Coastal Bend region since 1973 in Victoria, Texas, offers courses leading to more than 80 academic programs in the schools of Arts & Sciences; Business Administration; and Education, Health Professions & Human Development. UHV provides face-to-face classes at its Victoria campus, as well as an instructional site in Katy, Texas, and online classes that students can take from anywhere. UHV supports the American Association of State Colleges and Universities Opportunities for All initiative to increase awareness about state colleges and universities and the important role they have in providing a high-quality and accessible education to an increasingly diverse student population, as well as contributing to regional and state economic development.