Close
UHV develops free online course as first MOOC offering
The University of Houston-Victoria is continuing its tradition of innovation in online education by creating one of the UH System's first three Massive Open Online Courses on Coursera, a leading national platform for free online courses.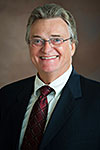 Phil Castille
"More than a decade ago, UHV was one of the first universities in the country to offer degree programs completely online, so being in the forefront of developing MOOCs is fitting for an innovative university such as UHV," President Phil Castille said.
MOOCs are free or low-cost online classes that typically have unlimited participation and open access. The term was first coined in 2008 and has become a hot topic in higher education since gaining ground in 2012 with the launch of several MOOC platforms, such as Coursera, Udacity, edX and others.
In May, Coursera announced from its California headquarters it would be working with the UH System and nine other state university systems and public university flagships across the nation to explore the possibilities of using MOOC technology and content to enhance higher education's reach. The UH System is the only participating partner from Texas.
Some systems plan to blend online materials with faculty-led classroom sessions. Others will offer credit to students who take the courses online followed by a proctored exam on campus.
"These new online platforms offer huge educational possibilities to learners – because anyone in the world, no matter their location or age, can pursue almost any topic of interest with course offerings from multiple universities," Castille said. "While UHV's initial MOOC is a continuing education, noncredit offering, universities are beginning to experiment with credit-bearing MOOCs, which could be the next step to providing low-cost higher education."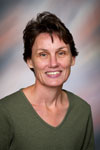 Andria Young
UHV's first MOOC is "Applying Principles of Behavior in the K-12 Classroom." It was developed by Andria Young, a UHV associate professor of education, and Bev Hoerig, an instructional designer who helps UHV faculty implement online classes. Nearly 500 students already have enrolled in the class, which will be April 7 to May 4. Those interested can register for the class now on Coursera by searching for the course title.
The four-week class is geared toward teachers who want to learn more about assessing behaviors in the classroom in order to create effective interventions. Young said the course will be helpful for those wanting to continue their education. It recently was approved by the Texas Education Agency as a continuing professional education credit course.
"Offering professional education hours through MOOCs is an opportunity for those who don't have the time and resources to attend a class in person," she said. "It also gets the university's name out in front of potential students and brands UHV and the UH System."
Young and Hoerig have worked on developing the course since the summer. Their work included taking content from several semester-long online courses Young teaches at UHV and reworking the content to fit the four-week course. It also involved recording 10 video lectures and getting approval from Coursera. And while it was a long process, Young said that the advantage is that it can easily be offered again.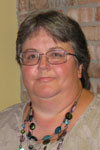 Bev Hoerig
"The most challenging part for me was recording the video lectures because it was something I hadn't done before," Young said. "But I appreciate that Coursera has high standards for their online classes, and I learned a lot throughout the process."
Hoerig agreed that it was a positive learning experience and said that she plans to implement some of the processes for expediting course development, video recording and quality control in future online courses at UHV.
In 2008, Hoerig took one of the first MOOCs, "Connectivism and Connective Knowledge," but said the concept has really taken off since 2012. After working on the first course at UHV, other faculty members already have expressed interest in designing more MOOCs.
"It is amazing how fast the concept has taken off recently," she said. "A year ago, most people barely understood the concept of a MOOC, and now it is a hot topic. It is a testament to the number of people who want to learn in an easy and affordable environment."
The future of MOOCs is still unknown, including the development of a revenue model for public universities. But Castille said they have high potential.
"Universities are in the experimental stage, trying to figure out how MOOCs fit into higher education," Castille said. "They could be a game changer, and I'm pleased that once again UHV is in the forefront of 21st century higher education."
The University of Houston-Victoria, located in the heart of the Coastal Bend region since 1973 in Victoria, Texas, offers courses leading to more than 80 academic programs in the schools of Arts & Sciences; Business Administration; and Education, Health Professions & Human Development. UHV provides face-to-face classes at its Victoria campus, as well as an instructional site in Katy, Texas, and online classes that students can take from anywhere. UHV supports the American Association of State Colleges and Universities Opportunities for All initiative to increase awareness about state colleges and universities and the important role they have in providing a high-quality and accessible education to an increasingly diverse student population, as well as contributing to regional and state economic development.