Close
UHV education job fairs to bring together potential teachers, school districts
University of Houston-Victoria Career Services and the School of Education & Human Development are hosting two education job fairs so that those looking for a teaching job can meet representatives from area school districts.
The first UHV Education Job Fair will be from 1 to 3 p.m. April 29 at the UH System at Cinco Ranch, 4242 S. Mason Road in Katy. The second will be from 10 a.m. to noon May 1 in the UHV University Center Multi-Purpose Room, 3007 N. Ben Wilson St.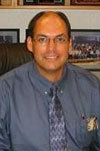 Tony Williams
The free job fairs are open to the public. Attendees are encouraged to dress professionally and bring copies of their resume.
Tony Williams, superintendent of Industrial Independent School District, said that the UHV job fairs are a good way to network and get the school district's name out during a time of teacher shortages.
"A couple of years ago, when the state cut back on public education funding, a lot of students decided not to pursue an education degree," he said. "Now that there's more money flowing back to public education, we're starting to see an increase of students wanting to be teachers. But we still have a shortage right now."
Amy Hatmaker, UHV Career Services coordinator, said the education job fairs have been a success for more than 10 years because of the face-to-face interaction at the event.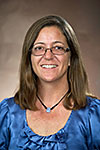 Amy Hatmaker
"The job fair is good for school districts and potential teachers because they get to know each other during the event," she said. "Students and alumni can easily see what different school districts are in the area, so they know what fit is right for them when it is time to apply for a job."
Williams, a 1996 UHV alumnus, said that his school district has a lot of UHV teachers.
"UHV students are always well prepared and make good teachers," he said. "We enjoy getting to meet them at events like this. We especially like that they come from our region."
The Education Career Fair isn't just for those who have a degree in education. Those with degrees in other fields who are interested in becoming teachers also are encouraged to attend. Representatives will be available to discuss ways to become a certified teacher.
At the job fair in Katy, representatives from the American Library Association's Knowledge Alliance will be on hand to talk with those interested in continuing their education in the library field. They also will have information about connecting people with mentors in the library field.
Employers interested in participating in the Education Career Fair must reserve a spot by April 25. The $45 registration fee gives entry to companies for both job fairs. The fee includes tables, electricity, Wi-Fi, refreshments for those at the Cinco Ranch job fair and lunch for two recruiters at the Victoria job fair. To register for the career fairs, contact Hatmaker at 361-570-4378 or hatmakera@uhv.edu.
The University of Houston-Victoria, located in the heart of the Coastal Bend region since 1973 in Victoria, Texas, offers courses leading to more than 80 academic programs in the schools of Arts & Sciences; Business Administration; and Education, Health Professions & Human Development. UHV provides face-to-face classes at its Victoria campus, as well as an instructional site in Katy, Texas, and online classes that students can take from anywhere. UHV supports the American Association of State Colleges and Universities Opportunities for All initiative to increase awareness about state colleges and universities and the important role they have in providing a high-quality and accessible education to an increasingly diverse student population, as well as contributing to regional and state economic development.