Close
UHV Provost's Lecture Series to delve into social justice in stories, pop culture
In the "Dark Knight" movie series, Batman doesn't always follow the letter of the law when bringing justice to the villains terrorizing Gotham City.
While Batman usually is considered the hero, should people who take justice into their own hands be celebrated? That is one of the questions that will be addressed in the next University of Houston-Victoria Provost's Lecture Series on April 21.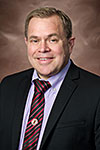 Jeffrey Cass
"Unmasking The Faces of Social Equity" will explore how audience perceptions of social justice are tested and sometimes manipulated by the presentation of heroes who exist on the fringes of social equity.
"Taking matters into your own hands, and the need and desire for vigilante justice, are fascinating topics that have appeared in stories for centuries," said Jeffrey Cass, UHV provost and vice president for academic affairs. "We thought this would make a riveting topic for our final lecture of the academic year."
The lecture will be from noon to 1 p.m. in the UHV University West Alcorn Auditorium, 3007 N. Ben Wilson St. The event is free and open to the public.
Leading the discussion will be Jacob Blevins, an English professor at McNeese State University in Lake Charles, La. Blevins works on various aspects of comparative literature and literary theory. His research focuses on early modern literature and lyric poetry.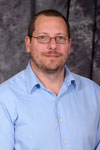 Jacob Blevins
Blevins is the author and editor of five books and the editor of the comparative literature journal INTERTEXTS. His newest book is "Humanism and Classical Crisis: Anxiety, Intertexts, and the Miltonic Memory."
"Dr. Blevins will look at what happens when the desire for social justice bucks up against legal remedies," UHV Associate Provost Uppinder Mehan said. "He's also interested in what happens when we begin to identify with people we might consider to be anti-heroes but who are, in one way or another, doing a kind of justice."
Mehan said the lecture especially will appeal to students studying English, criminal justice and psychology. The event also could be intriguing to fans of the books "Paradise Lost" or the TV show "Breaking Bad."
Mehan said what first intrigued him about Blevins was how he described social justice in 17th century English poet John Milton's classic "Paradise Lost." Milton's Satan character in the poems at times plays the narrative role of an anti-hero, a leading character who lacks traditional hero qualities. But Satan still is understood to be the antagonist.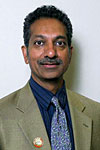 Uppinder Mehan
"Milton's Satan has been a fascinating figure for centuries," Mehan said. "Blevins' examination of Satan is intriguing, and then he brings into the discussion troubling figures from pop culture. Walter White's character in 'Breaking Bad' is doing bad things, but the people who he's up against are usually worse."
Blevins is co-editing an interdisciplinary collection of essays about "Breaking Bad." He also is editing the notebooks of 17th century theologian and poet Thomas Traheme.
The Provost's Lecture Series began as part of the university's 40th anniversary celebration in 2013 as a way to bring more opportunities for scholarly discussion to UHV. Previous lectures have included discussions about civil rights leader Casey Hayden, life and politics in South Africa, and Texas before the Alamo. The series continued earlier this semester when political scientist Brad Roth discussed the U.S. involvement in the global war on terrorism.
"Dr. Blevins is our first English professor in the series," Mehan said. "The fact that he's interested in questions of equity and social justice makes him a nice fit for the series."
For more information about the event, contact Mehan at mehanu@uhv.edu or 361-570-4178.
The University of Houston-Victoria, located in the heart of the Coastal Bend region since 1973 in Victoria, Texas, offers courses leading to more than 80 academic programs in the schools of Arts & Sciences; Business Administration; and Education, Health Professions & Human Development. UHV provides face-to-face classes at its Victoria campus, as well as an instructional site in Katy, Texas, and online classes that students can take from anywhere. UHV supports the American Association of State Colleges and Universities Opportunities for All initiative to increase awareness about state colleges and universities and the important role they have in providing a high-quality and accessible education to an increasingly diverse student population, as well as contributing to regional and state economic development.