Close
More Texas high school seniors considering UHV
The addition of new programs, places to live and ways to get involved at the University of Houston-Victoria has led to a surge in freshman admission applications for the fall.
The number of freshman applicants is up 40 percent from a year ago at this time, UHV Acting President Wayne Beran said. Small class sizes, convenience and reasonable costs remain some of the top reasons students choose UHV. But increased word-of-mouth and new learning opportunities also are now factors.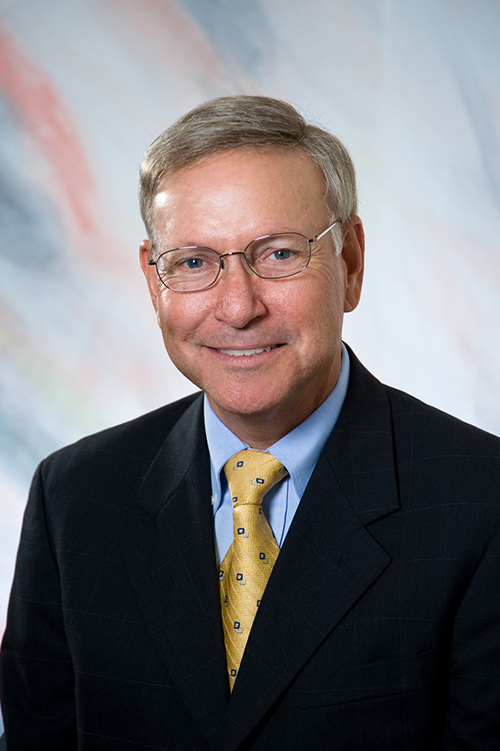 Wayne Beran
"We've seen tremendous interest from high school seniors because of our programs, affordability and expanding commitment to student life," Beran said. "This growth indicates we are succeeding in becoming a destination university."
This fall will begin the fifth school year UHV has offered freshman and sophomore classes.
"We knew that when we started downward expansion there would be hurdles in marketing and branding," said Billy Lagal, manager of UHV student recruitment. "We were basically reinventing the university to craft out a different niche market. Now four years down the road, we are a player. People know us. That's a good feeling."
When UHV recruiters visit high schools in Houston, San Antonio, Austin and the Rio Grande Valley, students already are aware of the university.
"That makes the conversations easier," Lagal said. "We've gained the trust of counselors because they know we will be responsive. They know we are here to help the students."
After opening a recruiting office in Austin in summer 2013, UHV has seen a substantial increase in fall 2014 freshman applicants from Austin and towns north along the Interstate 35 corridor, including the Dallas area. The number of applicants from the Rio Grande Valley also has soared. In addition, admission officers have seen an increase in applications from El Paso and other West Texas towns.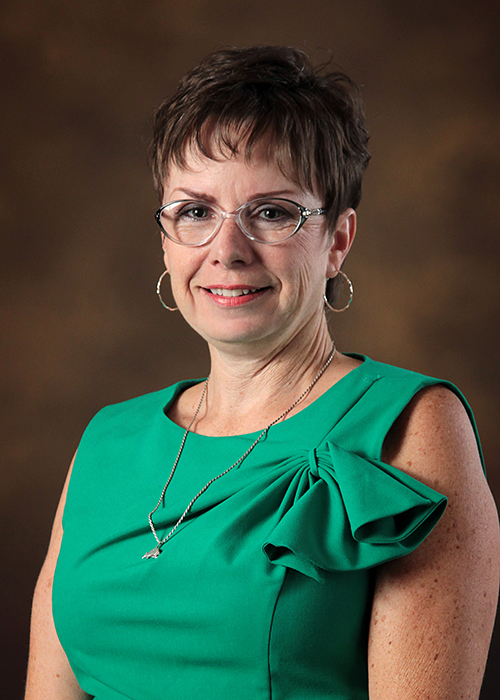 Denee Thomas
"When we first started offering freshman and sophomore classes, there were questions about whether we'd be able to successfully recruit outside of the Crossroads and Houston," said Denee Thomas, UHV senior director of enrollment management and retention. "The research indicated we could pull students from a 200-mile radius. It turned out to be accurate. Students appreciate the personal attention they get here, and their parents like the safe environment."
Lagal said admissions staff and recruiters took a hard look at procedures and polices before starting the fall recruitment push. They implemented changes to be more responsive to students' needs.
"In years past, we would get students answers to their questions, but it wasn't always early in the recruitment process," Lagal said. "Now we are to the point where we can tell students what they want to know before registration even opens. This is critical because it shows we're interested in them, and they can share information with their families. A lot of times they just pull the trigger because UHV is a good fit."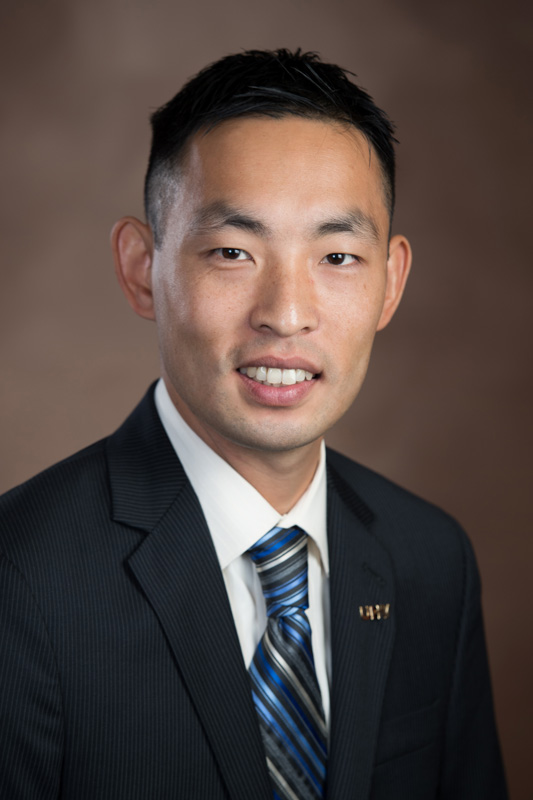 Billy Lagal
When a student is accepted, Lagal said a recruiter will contact that student even before the acceptance letter arrives in the mail.
"That's where the relationship begins," Lagal said. "From there, we constantly follow up with students, parents and counselors. We talk about financial aid and housing. Often the students or their parents have not been on campus, so we encourage them to go on a tour or come to Jaguar Days."
Held several times a year, Jaguar Days allow prospective freshmen and their parents to tour the Victoria campus and meet with staff in charge of admissions, financial aid, housing and other areas. Thomas said the audience at Jaguar Days this spring is increasingly students who have already been accepted to UHV instead of those who are still trying to make up their minds.
After the opening in the fall of Jaguar Suites, a new suite-style residence hall, and the expansion of Jaguar Hall's dining area, UHV moved Jaguar Days to the residence halls.
"It's been a tremendous success," Lagal said. "When students and their families arrive, the first thing they see is the student's new home. That's a huge selling point as a first impression."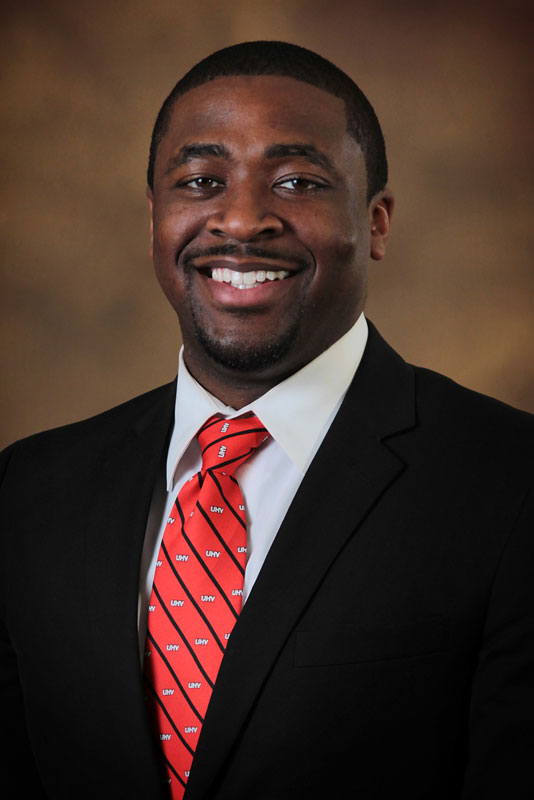 Dakota Doman
Jaguar Days and Jaguar Journey, the university's freshman orientation program, introduce students to resources and tools that will help them succeed. Dakota Doman, UHV student life director, said the student's first month as a freshman is crucial.
"We want them to get involved in some kind of way," Doman said. "We put them in touch with individuals to make that happen. There's something here for everyone, whether it's a student organization, intramurals, academic club or community involvement."
Jaguar Village also is home to UHV's newest initiative– residential learning communities. Starting in the fall, groups of 20 to 25 students will live and learn together through linked classes and group activities outside of the classroom. Lagal said parents of prospective students have embraced the concept, which is part of UHV's accreditation review by the Southern Association of Colleges and Schools Commissions on Colleges.
"I recently got an email from a mother whose daughter will be a freshman and play soccer at UHV this fall," he said. "The mother was excited about the concept and wondered why more schools aren't using residential learning communities."
Thomas and Lagal also have heard positive comments about the new programs UHV has rolled out. One that is generating a lot of attention for fall is the UHV School of Nursing's new Bachelor of Science in health studies.
"The health studies program is in response to student demand," Thomas said. "Our provost and faculty are listening to what students want, and incoming students are happy to see those programs come aboard."
The University of Houston-Victoria, located in the heart of the Coastal Bend region since 1973 in Victoria, Texas, offers courses leading to more than 80 academic programs in the schools of Arts & Sciences; Business Administration; and Education, Health Professions & Human Development. UHV provides face-to-face classes at its Victoria campus, as well as an instructional site in Katy, Texas, and online classes that students can take from anywhere. UHV supports the American Association of State Colleges and Universities Opportunities for All initiative to increase awareness about state colleges and universities and the important role they have in providing a high-quality and accessible education to an increasingly diverse student population, as well as contributing to regional and state economic development.