Close
Outstanding graduates ready to educate next generation
One tradition of Bob Lynch's Native American tribe is to "pass it on," including passing knowledge to the next generation.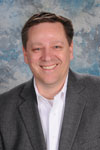 Bob Lynch
"I love teaching, and no matter what I do, I will somehow be passing on what I know, as people have done for me," said Lynch, an Irish-Native American and descendent of the last chief of the Red Cliff Chippewa tribe in Wisconsin.
Lynch, a Houston resident, is the University of Houston-Victoria School of Education & Human Development's outstanding spring graduate student, and Rebecca Lightfoot, a Katy resident, is the outstanding spring undergraduate student for the school. Lynch will graduate in May with a Master of Education with a concentration in English. Lightfoot will earn a Bachelor of Science in Interdisciplinary Studies.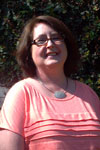 Rebecca Lightfoot
Lynch already had served in the U.S. Army and worked as a journalist and professor by the time he returned to school a few years ago to hone his teaching skills. When he was an editor on the Los Angeles Times staff, he shared in a Pulitzer Prize in journalism, and later became an associate professor of journalism and developmental English at the Lone Star College-North Harris campus in Houston.
While he plans to pursue additional advanced degrees and continue teaching in higher education, Lightfoot looks forward to working as an elementary school teacher.
"I like teaching young children. They're really curious and motivated to learn," she said. "They get excited and ask a lot of questions, so it motivates me to find new things to inspire them."
Each semester, professors from UHV's four schools select an outstanding student from both their graduate and undergraduate programs to be honored during commencement. Grade-point average is a key consideration.
UHV will hold two spring graduation ceremonies on May 10 at Faith Family Church, 2002 E. Mockingbird Lane. The 9 a.m. ceremony will be for graduates of the schools of Arts & Sciences and Education & Human Development. The 1 p.m. ceremony will be for graduates of the schools of Business Administration and Nursing.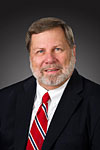 Fred Litton
Lynch and Lightfoot have the skills and aptitude to excel in the field of education, said Fred Litton, dean of the UHV School of Education & Human Development.
"Bob and Rebecca have demonstrated teaching excellence in and out of the classroom," Litton said. "With the knowledge they have gained through their coursework at UHV, they are now even more empowered to 'pass it on.'"
Like Lynch, Lightfoot had worked in other careers before returning to school at UHV. She was a paralegal and in banking.
"I wish I would have known when I was younger that I wanted to be a teacher, but sometimes you have to do a different career in order to find out what you really want to do," said Lightfoot, who was raised in College Station. "When my own kids were in preschool, I substitute taught a little bit, then worked as a preschool teacher for a few years and decided I really liked teaching."
Working at a preschool helped shape her core beliefs.
"It taught me that children learn when they are given an opportunity to play and discover, when they have access to hands-on activities and when they are part of a nurturing environment," she said.
The experience also inspired Lightfoot to return to school to finish her undergraduate degree so that she could turn her love of teaching into a full-time career. Raising two children while going to school had its challenges. UHV's evening and online classes made it more feasible, as did having a supportive husband, she said.
Lynch, too, had to juggle working and going to school.
"UHV was the perfect fit for me. Its online program in education made it possible for me as a working adult to get a higher degree," Lynch said. "I will be a better teacher with this degree, knowing more about higher education as well as my subject of English."
Teaching brings tremendous satisfaction, he said.
"It's an amazing feeling when we find out our students have done well, when we find out they have gone on to fulfill their dreams," Lynch said.
The University of Houston-Victoria, located in the heart of the Coastal Bend region since 1973 in Victoria, Texas, offers courses leading to more than 80 academic programs in the schools of Arts & Sciences; Business Administration; and Education, Health Professions & Human Development. UHV provides face-to-face classes at its Victoria campus, as well as an instructional site in Katy, Texas, and online classes that students can take from anywhere. UHV supports the American Association of State Colleges and Universities Opportunities for All initiative to increase awareness about state colleges and universities and the important role they have in providing a high-quality and accessible education to an increasingly diverse student population, as well as contributing to regional and state economic development.