Close
UHV to host science teaching workshop as part of curriculum study
University of Houston-Victoria students will take part in the second phase of a national science teaching study by attending education workshops the next two weeks in Colorado Springs and Victoria.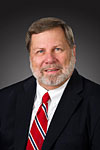 Fred Litton
The 2½-day workshops will prepare 21 UHV students to teach science lessons during their student teaching assignments this fall at area schools. UHV and the University of New Mexico are participating in a curriculum study aimed at improving science teaching and learning in elementary through eighth-grade classes.
"We're glad to host a workshop as part of this national science curriculum study that Dr. Teresa LeSage Clements and her students have been diligently working on," said Fred Litton, dean of the UHV School of Education & Human Development. "This study could result in many important findings in science education. It's exciting that UHV is taking part."
LeSage Clements, an associate professor of curriculum and instruction, presented science instructional strategies to UHV education students in her spring "Science Methods" course. The strategies were developed by the Biological Science Curriculum Study, a nonprofit science education organization based in Colorado Springs.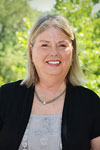 Kathy Roth
Kathy Roth, BSCS senior science educator and principal investigator of the project, said the implementation of the methods courses went smoothly, and the organization received good feedback from students in course evaluations.
"The courses were implemented as intended and with a great deal of enthusiasm from Dr. LeSage Clements and the instructor at UNM," Roth said. "Data collection also went off without a hitch. The course is intellectually challenging, so we were delighted that the vast majority of preservice teachers responded so favorably to their experiences."
BSCS received a $2.8 million grant for the study from the National Science Foundation. UHV and UNM are the recipients of sub-awards. The grant covers all related workshop expenses, including travel costs for students and instructors.
Some UHV students will attend the workshop Wednesday through Aug. 8 in Colorado Springs. It will be led by Roth and Connie Hvidsten, a science educator at BSCS. The workshop will be repeated Aug. 11 to 13 at UHV. Jody Bintz, a science educator at BSCS, will lead the workshop in Victoria with assistance from Deborah Roberts-Harris, a UNM assistant professor of education.
During the workshop, participants will deepen their understanding and ability to use the teaching strategies that were introduced in LeSage Clements' course. The strategies reveal, support and challenge student thinking and create a coherent science content storyline, Roth said.
"They will also learn about four new science content storyline lens teaching strategies and deepen their understanding of water molecules and the water cycle," Roth said. "This will occur by analyzing science lesson videos and lesson plans. They will teach these lesson plans about the water cycle during student teaching in the fall."
The students attending the workshop in Colorado Springs also will go on a field trip to the Garden of the Gods, a geologic red rock formation at the base of Pikes Peak.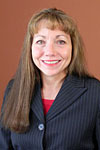 Teresa LeSage Clements
"The visit to Garden of the Gods will give workshop participants an opportunity to apply their knowledge about the water cycle," Roth said.
Roth said LeSage Clements has played an important role in advising BSCS in the development of the methods course, hiring graduate student assistants, arranging for field placements for preservice teachers and keeping lines of communication open among those involved.
Roth also thanked UHV graduate student Anthony Winn; Amy Barnhill, a UHV associate professor of literacy and student teacher field director; Litton and many other UHV staff. During student teaching this fall, Winn will collect, organize and send different types of data from UHV students to BSCS. Barnhill has helped communicate with area school district personnel and teachers about the study.
"Without her support, we would not be in such a good position to continue working with the UHV preservice teachers during their student teaching," Roth said. "And we have been extremely pleased with the outstanding support we've received from the very beginning of this partnership from Dean Litton and other administrators and professional staff."
The University of Houston-Victoria, located in the heart of the Coastal Bend region since 1973 in Victoria, Texas, offers courses leading to more than 80 academic programs in the schools of Arts & Sciences; Business Administration; and Education, Health Professions & Human Development. UHV provides face-to-face classes at its Victoria campus, as well as an instructional site in Katy, Texas, and online classes that students can take from anywhere. UHV supports the American Association of State Colleges and Universities Opportunities for All initiative to increase awareness about state colleges and universities and the important role they have in providing a high-quality and accessible education to an increasingly diverse student population, as well as contributing to regional and state economic development.