Close
Texas to receive second $300,000 grant to continue advancing nurse education
The number of Texas nurses with a bachelor's degree is now higher than the number without one. About 52 percent of Texas nurses now hold a bachelor's or higher, said Kathryn Tart, dean of the University of Houston-Victoria School of Nursing.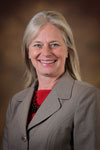 Kathryn Tart
Less than 46 percent of Texas nurses had a bachelor's degree in 2007, according to the Texas Center for Nursing Workforce Studies.
The Robert Wood Johnson Foundation recently announced that nine states each were awarded two-year, $300,000 grants in Phase II of the Academic Progression in Nursing initiative in order to further increase the number of nurses with bachelor's degrees. Tart is the project director of the APIN for Texas.
The funding supports a statewide effort of the Texas Team Action Coalition to help nurses transition seamlessly to higher levels of education in order to meet growing demand for high quality, cost effective, accessible health care. The coalition is a group of educators and practitioners who teamed up in 2012 to create a more highly educated, diverse nursing workforce.
"The Robert Wood Johnson Foundation recognizes that our work has been significant," Tart said. "The foundation wants to continue to fund the work we're doing. It's a big honor to receive the grant again."
In 2012, the foundation awarded two-year, $300,000 grants to Texas and eight other states: California, Hawaii, Massachusetts, Montana, New Mexico, New York, North Carolina and Washington. Action coalitions in all nine states have met or exceeded benchmarks.
"In the last two years, APIN grantees have laid important groundwork to build that workforce," said Susan B. Hassmiller, Robert Wood Johnson Foundation senior adviser for nursing. "We are pleased to provide the financial support they need to continue their essential work."
In Texas, there has been an 87 percent increase in the number of nursing students in Bachelor of Science in Nursing programs since the first grant was awarded in 2012. The number of BSN graduates was up 84 percent statewide in the same time period.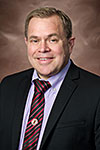 Jeffrey Cass
"We appreciate what Dr. Tart and other APIN grant administrators have accomplished the past two years to make it easier for nurses to earn an advanced degree," said Jeffrey Cass, UHV provost and vice president for academic affairs. "I was pleased to hear the grant was extended so that coalition members have additional time and resources to continue their mission."
Tart said there are several factors contributing to the increasing number of BSN students. One reason is APIN grant administrators asked universities and community colleges to work together to encourage academic progression. There are now 36 Consortium for Advancing to Baccalaureate Nursing Education in Texas agreements. These are agreements throughout Texas between universities and community colleges that give students a clear pathway to a bachelor's degree. An agreement was signed in July between UHV and Victoria College to offer a dual nursing degree.
"These CABNET agreements are another indication how well universities and community colleges are working together," Tart said. "They benefit students and make it easier on advisors. Students won't waste their time taking courses they don't need."
Along with Victoria College, UHV has CABNET agreements in place with a dozen other schools: Alvin College, College of the Mainland, Del Mar College, El Centro College, Grayson College, Houston Community College Coleman College, Kilgore College, Lone Star College System, Panola College, South Plains College, Trinity Valley Community College and Wharton County Junior College. In addition, UHV has specific transfer plans with eight community colleges.
As part of Phase II of the grant, each state coalition will develop a sustainability plan to ensure that the work to promote seamless academic progression for nurses in their states will continue beyond the grant period. Each state also will develop a robust diversity plan.
Tart said the APIN grant also has helped recruit traditionally underrepresented nurses, including men and Hispanics. In addition, it has helped provide opportunities for nurses located in rural areas to consider obtaining an advanced degree.
As a new piece of the grant, a diversity manager will be hired to help organize a mentor/mentee program. Tart said nurses interested in going back to school can talk to a mentor for support and get questions answered.
APIN is run by the American Organization of Nurse Executives on behalf of the Tri-Council for Nursing. The Tri-Council consists of the AONE, the American Association of Colleges of Nursing and the National League for Nursing, American Nurses Association. Helen Reid, health science center provost at Trinity Valley, is the other project director for Texas.
For more information about Academic Progression in Nursing in Texas, visit www.texasapin.org. The site has information for students, faculty and clinical partners.
The University of Houston-Victoria, located in the heart of the Coastal Bend region since 1973 in Victoria, Texas, offers courses leading to more than 80 academic programs in the schools of Arts & Sciences; Business Administration; and Education, Health Professions & Human Development. UHV provides face-to-face classes at its Victoria campus, as well as an instructional site in Katy, Texas, and online classes that students can take from anywhere. UHV supports the American Association of State Colleges and Universities Opportunities for All initiative to increase awareness about state colleges and universities and the important role they have in providing a high-quality and accessible education to an increasingly diverse student population, as well as contributing to regional and state economic development.