Close
Governor's Small Business Forum at UHV to feature seminars, networking
A state forum designed to give small businesses and entrepreneurs valuable tools, skills and the knowledge needed to thrive in today's fast-paced economy is coming to the University of Houston-Victoria.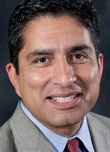 Andrés Alcantar
The theme for the Aug. 28 Governor's Small Business Forum is opportunities for minority-, women- and veteran-owned businesses. Speakers at the event include Jeni Garrett, Woodhouse Day Spas CEO; State Rep. Geanie Morrison; and Andrés Alcantar, Texas Workforce Commission Chairman.
The forum will be from 9 a.m. to 3 p.m. in the UHV University Center Multi-Purpose Room, 3007 N. Ben Wilson St. Registration is $30 Thursday and $50 after that. Participants will receive a program booklet, continental breakfast and lunch. To register, visit www.uhvsbdc.info.
"We're looking forward to hosting the Governor's Small Business Forum and are excited to welcome a number of expert speakers on campus Aug. 28," said Joe Humphreys, UHV Small Business Development Center director. "We're hoping for a large turnout. With instructive seminars, skill development tools and marketing training, this event will be a valuable experience."
Randy Vivian, president and CEO of the Victoria Chamber of Commerce, said the forum is one of the year's most anticipated citywide business-to-business networking events. Participants can connect with industry specialists, government officials, service providers and other regional businesses.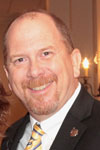 Randy Vivian
"If you are looking to make business-to-business connections, learn about products and services that will help your business grow, and attend cutting-edge workshops and a true networking lunch, the Governor's Small Business Forum is the place for you," Vivian said. "Events like this one help position Victoria at the forefront to compete on a statewide and national level."
The forum is sponsored by the Texas Governor's Office, Texas Workforce Commission, Victoria Chamber of Commerce, UHV SBDC and Workforce Solutions Golden Crescent
The event opens with a welcome featuring Morrison, UHV Interim President Vic Morgan and Sonia Galliard, program manager for the governor's office. Then Carole Kolle, Workforce Solutions center director, will discuss local initiatives for small business employee development and skill building.
The morning continues with Mike Guzman, an economist with the Texas Workforce Commission, making a presentation on labor market information and tools to help small businesses grow. Daniel Rodriguez, TWC integrated service manager, will follow by talking about Work Opportunity Tax Credits.
At 11 a.m., Paul Gibson, director of Texas Historically Underutilized Business Office, will discuss how the office's certification program can be a powerful advantage to increase small business sales and service. A HUB is defined as having at least 51 percent owned by a woman, service disabled veteran, African American, Hispanic American, Native American or Asian Pacific American.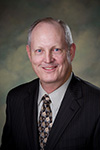 Joe Humphreys
"Certifying as a Texas HUB can bring about new business ventures with the state, and we will be fortunate to have Mr. Gibson here to explain the program," Humphreys said.
Alcantar will be the keynote speaker and will present awards during the State of Texas Small Business Awards luncheon. In his role on the workforce commission, Alcantar promotes the expansion of industry-based partnerships across the state that focus on best practices to help workers and businesses achieve success.
Afternoon sessions will include "Strategies for Attracting Investors" and "Effectively Grow Your Small Businesses." Garrett will close the forum with "Small Business Success: How a Small Mall Business Went National."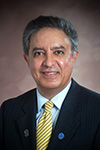 Farhang Niroomand
In 2001, Garrett launched The Woodhouse Day Spa in Victoria when she 21 years old. The spa has grown to 35 locations in 13 states. The company's online virtual office, "The Village," offers franchisees innumerable resources, such as a library of marketing materials that can be customized for each spa, an online university with weekly webinars for owners and staffers, and more. All spas also are completely paperless.
"Ms. Garrett is one of Victoria's greatest business success stories," said Farhang Niroomand, dean of the UHV School of Business Administration. "How she turned a local business into a thriving national chain will be of great interest to forum attendees."
For more information about the forum, contact the UHV SBDC at 361-485-4485 or sbdc@uhv.edu.
The University of Houston-Victoria, located in the heart of the Coastal Bend region since 1973 in Victoria, Texas, offers courses leading to more than 80 academic programs in the schools of Arts & Sciences; Business Administration; and Education, Health Professions & Human Development. UHV provides face-to-face classes at its Victoria campus, as well as an instructional site in Katy, Texas, and online classes that students can take from anywhere. UHV supports the American Association of State Colleges and Universities Opportunities for All initiative to increase awareness about state colleges and universities and the important role they have in providing a high-quality and accessible education to an increasingly diverse student population, as well as contributing to regional and state economic development.