Close
Renowned Hispanic literary publisher to open fall UHV/ABR Reading Series
Nicolás Kanellos' project to recover a half million lost works written by Hispanic authors has substantially raised awareness about Latino literature from the colonial period to 1960.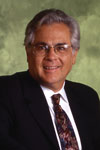 Nicolás Kanellos
Now Kanellos, a professor at the University of Houston since 1980, will bring his publishing expertise to the University of Houston-Victoria on Sept. 4 as the first author of the Fall American Book Review Reading Series. His talk will be at noon in the Alcorn Auditorium of UHV University West, 3007 N. Ben Wilson St. The public is invited to attend the free event, and light refreshments will be served.
Kanellos and his students have preserved and made accessible more than 500,000 written works of Latinos in America through Recovering the U.S. Hispanic Literary Heritage Project.
"We are honored to welcome Dr. Kanellos to Victoria to kick off the fall reading series," said Jeffrey Di Leo, dean of the UHV School of Arts & Sciences. "His impact on Latino literature is immeasurable. His publishing house, literary journal and recovery projects have paved the way for people to enjoy the works of thousands of Latino writers."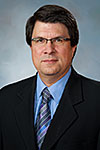 Jeffrey Di Leo
Kanellos is the author or editor of more than 30 books. He is the founding publisher of noted Hispanic literary journal The Americas Review. In 1979, he started the nation's oldest and most esteemed Hispanic publishing house, Arte Público Press. The press is the largest, nonprofit publisher of literature in the U.S.
Rather than give a reading from a specific book at UHV, Kanellos said he plans to share some insight into the world of publishing. Kanellos said publishing is always a struggle, though recently his publishing house has received considerable acclaim. Authors who have had recent works published by Arte Público Press have won the National Book Critics Circle Lifetime Achievement Award and PEN Oakland Josephine Miles Award.
Kanellos also has received numerous awards himself, including the 1989 American Book Award in the Publisher/Editor Category, the 1988 Hispanic Heritage Award for Literature presented by the White House and the 2013 Houston Mayor's Hispanic Heritage Awards for Education in the Community.
"We have a local presence that is important," Kanellos said. "We try to contribute a lot to education in the Houston area."
Kanellos' latest book, "Hispanic Immigrant Literature: El Sueño del Retorno," was named an Outstanding Academic Title by Choice and won the PEN Southwest Award for Non-Fiction.
Written and recorded by people from Mexico, Cuba, Puerto Rico, the Caribbean, and Central and South America, the book tells accounts of the trials and tribulations immigrants faced, reasons for emigrating and the adjustment to a new society.
"The book assembled 20 years of research in conjunction with our large research project, which uncovered all kinds of materials that were previously unknown," Kanellos said. "We also publish books about border culture and various issues about the border. In fact, we recently published a book on the subject by Sergio Troncoso called 'Our Lost Border.'"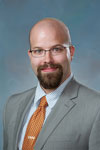 Jeff Sartain
Jeff Sartain, ABR managing editor and assistant professor in the UHV School of Arts & Sciences, praised Kanellos for making lost Latino literature available to educators, students and the public. The essays, autobiographies, historical and journalistic writings, novels, diaries and letters are digitally available through Internet research databases.
"The recovery project has unearthed an amazing number of literary works," Sartain said. "I'm sure Dr. Kanellos has many fascinating stories about how he and his team found these long-forgotten texts. His tireless pursuit of discovering Latino literature has led to much greater understanding of what life was like for Latinos during those time periods."
Other writers scheduled for the Fall 2014 UHV/ABR Reading Series are:
Ron Riekki, Sept. 25 – Riekki is the author of the novel "U.P." and the anthology "The Way North," which has won several publishing awards this year, including a Midwest Book Award and Next Generation Indie Book Award. His fiction, nonfiction and poetry have been published by numerous presses, including Verse Wisconsin, WSU Press, Moonshot Magazine and many other literary journals. His next book, "Here," will be published by Michigan State University Press in May 2015.
Amber Dermont, Oct. 16 – Dermont is the New York Times bestselling author of the novel "The Starboard Sea" and the short story collection "Damage Control." Her short stories have appeared in numerous literary magazines and anthologies, including Dave Eggers's "Best American Nonrequired Reading," Francis Ford Coppola's "Zoetrope: All-Story" and Jane Smiley's "Best New American Voices." She is an associate professor of English at Rice University.
Oscar Casares, Nov. 6 – Casares is the author of the novel "Amigoland" and a collection of stories titled "Brownsville." He has earned fellowships from the National Endowment for the Arts, the Copernicus Society of America and the Texas Institute of Letters. "Brownsville" was selected by the American Library Association as a Notable Book of 2004. "Amigoland" was selected by the 2010 Mayor's Book Club in Austin for that year's citywide reading campaign. He teaches creative writing and is director of the Master of Fine Arts program at the University of Texas at Austin.
Nan Cuba, Dec. 4 – Cuba is founder and executive director emeritus of the nonprofit literary center Gemini Ink in San Antonio. She is the author of the novel "Body and Bread," which won the PEN/Southwest Award in Fiction and the Texas Institute of Letters Steven Turner Award for Best Work of First Fiction. She received a Fundación Valparaiso Residency Grant in Mojácar, Spain, and was twice the runner-up for the Dobie Paisano Fellowship. As an investigative journalist, she reported on causes of extraordinary violence in publications such as LIFE, Third Coast and D Magazine.
Kanellos will be available after the reading to sign copies of his book, which can be purchased at the event. During his visit, he will meet with students and attend functions in the community.
ABR is a nonprofit, internationally distributed literary journal published six times a year. It began in 1977, moved to UHV in 2007 and has a circulation of about 8,000. The journal specializes in reviews of works published by small presses.
For more information about the UHV/ABR Reading Series, call the ABR office at 361-570-4101 or go to www.americanbookreview.org.
The University of Houston-Victoria, located in the heart of the Coastal Bend region since 1973 in Victoria, Texas, offers courses leading to more than 80 academic programs in the schools of Arts & Sciences; Business Administration; and Education, Health Professions & Human Development. UHV provides face-to-face classes at its Victoria campus, as well as an instructional site in Katy, Texas, and online classes that students can take from anywhere. UHV supports the American Association of State Colleges and Universities Opportunities for All initiative to increase awareness about state colleges and universities and the important role they have in providing a high-quality and accessible education to an increasingly diverse student population, as well as contributing to regional and state economic development.