Close
Author brings appreciation for regional literature to Reading Series
When Ron Riekki went on a Georgia radio show to promote his work, he had a lot to say but not much of it was about his own writing. He spent the majority of the interview talking about other writers who impressed him.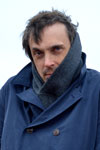 Ron Riekki
Riekki, the next speaker in the University of Houston-Victoria/American Book Review Reading Series, will bring that same enthusiasm for good writing with him to Victoria. The award-winning author of "U.P." and "The Way North," as well as numerous poetry chapbooks, plays, fiction and nonfiction and more, will speak at noon on Sept. 25 in the UHV University West Alcorn Auditorium, 3007 N. Ben Wilson St. The series is free and open to the public, and Riekki intends to bring a lot to the discussion.
In fact, Riekki said he has so much to talk about, it will be difficult to narrow it down. He's written fiction, novels, poetry and for TV – a bit of everything. In addition, he has worked in the publishing world, done some marketing and recently co-wrote a commercial featuring actress Julia Roberts. It's a huge background, but Riekki said his main focus will be the appreciation of state literature. He will follow that up with a bit about marketing.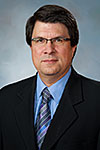 Jeffrey Di Leo
"Ron Riekki is an amazing, talented writer who will bring a unique perspective to the American Book Review," said Jeffrey Di Leo, dean of the UHV School of Arts & Sciences. "We are honored to host him as part of the fall Reading Series."
As a native of the Michigan Upper Peninsula, Riekki has read a lot of literature from Michigan authors. One of his favorites is a Native American author from the early 1800s named Jane Johnston Schoolcraft. Her native Ojibwa name is Bamewawagezhikaquay. Her poems and other writings are powerful expressions created out of a lifetime of experience.
"I can't write like that," Riekki said. "I can never be a 1830s Native American woman. I was in the Library of Congress looking through old letters and poems and things she wrote, and it just transports you back to the 1830s."
It's that love and appreciation for one of the writers of his native state that he wants to share with Texas residents during his visit. In particular, he wants to encourage residents to explore and appreciate some of the great writers of Texas.
"We've got to understand the amazing potential of literature," Riekki said. "How can we push people to learn who are the great Texas writers, and what can we do to help people get to know the great literature from the area?"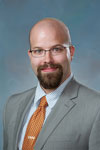 Jeffrey Sartain
Jeffrey Sartain, managing editor of the American Book Review, looks forward to hearing Riekki's perspective on the importance of region-specific literature. It will be a good opportunity for students to think about what is unique to the South Texas region and how writers express that in their work.
"Riekki is very important as a regionalist writer, but also as a regionalist editor and promoter for the writings of Northern Michigan and the Upper Peninsula," Sartain said. "Because of that, he's very interested in the role writing has and how that relates to notions of place, space, time and context."
The American Book Review had and continues to have many of the 'who's who' of Texas writers through the Reading Series, Sartain said. Some of the previous speakers include Paul Ruffin, 2009 poet laureate of Texas and founder of Texas Review Press; Rosemary Catacalos, 2013 poet laureate of Texas; and Jake Silverstein, former editor of Texas Monthly.
"I'm personally really excited to bring Ron Riekki to Victoria through the Reading Series because he has a wealth of experience in the publishing industry in a variety of different roles," Sartain said. "He is going to be able to speak to our students and our audience about the publishing industry, as well as the role of fiction and poetry in the world today."
Riekki plans to share with the community some of his experience in publishing. In particular, there are two wildly different approaches writers take that can damage their chances of being successful. The first is to refuse to do any marketing whatsoever.
"There's this weird thing that writers do," he said. "They seem to think that 'I'm so good, I don't have to market my own book,' and that's just stupid. The people who have done that have just failed. You have to do marketing."
But on the flip side, it can also damage a person's chances of being successful if he markets too aggressively. When writers make every tweet or Facebook post about their new publication, inundating social media with constant repetition and promotion, Riekki calls that the "GEICO effect," because there are so many commercials and announcements about it that it becomes a nuisance. In the same way, over promotion can drive potential readers away.
The best way to get into the publishing industry is just to be nice to people and get involved in the world of literature, Riekki said.
"When people ask how to become a writer, the answer is, 'just write,'" he said. "Start a Twitter account. Start a blog. Start working at a library or a bookstore. Get involved in a poetry group. You want to make your entire day involved around it. You can start making your career now. You don't have to wait until you get your Master of Fine Arts."
Other writers scheduled for the fall 2014 UHV/ABR Reading Series are:
Amber Dermont, Oct. 16 – Dermont is the New York Times bestselling author of the novel "The Starboard Sea" and the short story collection "Damage Control." Her short stories have appeared in numerous literary magazines and anthologies, including Dave Eggers's "Best American Nonrequired Reading," Francis Ford Coppola's "Zoetrope: All-Story" and Jane Smiley's "Best New American Voices." She is an associate professor of English at Rice University.
Oscar Casares, Nov. 6 – Casares is the author of the novel "Amigoland" and a collection of stories titled "Brownsville." He has earned fellowships from the National Endowment for the Arts, the Copernicus Society of America and the Texas Institute of Letters. "Brownsville" was selected by the American Library Association as a Notable Book of 2004. "Amigoland" was selected by the 2010 Mayor's Book Club in Austin for that year's citywide reading campaign. He teaches creative writing and is director of the Master of Fine Arts program at the University of Texas at Austin.
Nan Cuba, Dec. 4 – Cuba is the founder and executive director emeritus of the nonprofit literary center Gemini Ink in San Antonio. She is the author of the novel "Body and Bread," which won the PEN/Southwest Award in Fiction and the Texas Institute of Letters Steven Turner Award for Best Work of First Fiction. She received a Fundación Valparaiso Residency Grant in Mojácar, Spain, and was twice the runner-up for the Dobie Paisano Fellowship. As an investigative journalist, she reported on causes of extraordinary violence in publications such as LIFE, Third Coast and D Magazine.
ABR is a nonprofit, internationally distributed literary journal published six times a year. It began in 1977, moved to UHV in 2007 and has a circulation of about 8,000. The journal specializes in reviews of works published by small presses.
For more information about the UHV/ABR Reading Series, call the ABR office at 361-570-4101 or go to www.americanbookreview.org.
The University of Houston-Victoria, located in the heart of the Coastal Bend region since 1973 in Victoria, Texas, offers courses leading to more than 80 academic programs in the schools of Arts & Sciences; Business Administration; and Education, Health Professions & Human Development. UHV provides face-to-face classes at its Victoria campus, as well as an instructional site in Katy, Texas, and online classes that students can take from anywhere. UHV supports the American Association of State Colleges and Universities Opportunities for All initiative to increase awareness about state colleges and universities and the important role they have in providing a high-quality and accessible education to an increasingly diverse student population, as well as contributing to regional and state economic development.