Close
UHV alumni, former students honored by school district
Eight former students and graduates of the University of Houston-Victoria recently earned special honors from the Victoria Independent School District.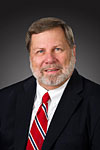 Fred Litton
Out of 16 teachers from schools across the district who were named Teacher of the Year for their campuses, half were graduates or former students of UHV. The teachers were nominated and selected by either the principal of their school or fellow teachers and staff members.
Fred Litton, dean of School of Education & Human Development, said this is great news for the teachers and UHV. However, given UHV's strong relationship with the school district, he is not surprised.
"We've had a great relationship with the district for many years," Litton said. "We've prepared a significant number of teachers, administrators and counselors. It's not surprising that several of them would be recognized as outstanding in their field."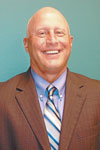 Robert Jaklich
The large number of teachers nominated for the honor with connections to UHV is quite a compliment to the university, VISD Superintendent Robert Jaklich said.
"The partnership that we have developed between the Victoria ISD and UHV is really tremendous," Jaklich said. "We get an opportunity to work with the School of Education & Human Development, and the faculty members do an outstanding job working with our district and others to prepare the students to meet the challenges of today's schools."
Here are the award-winning graduates and former students, where they work and the year they graduated from UHV:
Ashley Bednorz – Crain Elementary School, Bachelor of Science in Interdisciplinary Studies, 2007
Teresa Cavazos – Stroman Middle School, nine hours of UHV course work
Brandy Garcia – Rowland Elementary School, BSIS, 2006
Rhonda Goebel – Mission Valley Elementary School, Bachelor of Science in education, 1982
Dalinda Hernandez – Victoria West High School, Bachelor of Arts in mathematical sciences, 2006
Linda Lumpkins – Dudley Magnet Elementary School, post-graduate work in 1976
Laura Morgan – F.W. Gross Elementary School, Bachelor of Science in education, 1988
Brenda Stephenson – Hopkins Elementary School, BSIS, 2010
Since the May VISD Board of Trustees meeting, the district has hired 59 UHV graduates when looking across all positions including teachers, counselors and assistant principals, Jaklich said. Of those 59 positions, 22 were new teachers starting their careers in education.
"Access to higher education is readily available at UHV," Litton said. "We have a comprehensive program for teaching, administration and counseling. We are in the business of preparing fine educators and administrators. We have a good relationship with the district."
That relationship has benefited both UHV and VISD in addition to students, teachers and future educators. One of the programs to come out of this relationship is an Adopt-A-School partnership. UHV adopted Stroman Middle School in 2013 to help middle school students achieve academic goals and prepare UHV education majors for the teaching profession.
Jaklich pointed to this partnership as an opportunity for learning on all sides. UHV students go into the classroom to meet with teachers and students and observe a real classroom. The district has opportunities for UHV students to observe at all campuses so students can see classrooms from all levels of education. The district also works with UHV to provide student teaching opportunities.
"It's a wonderful opportunity for us to get engaging dialogue with UHV, for professors in the education school to get a dialogue with us, and for student teachers and students in the education program to get into our schools and see classrooms firsthand," Jaklich said. "Whether it is a special education classroom, bilingual classroom, or an elementary, middle or high school classroom, by working together, we can create opportunities for experience in all those different levels right here in Victoria."
The University of Houston-Victoria, located in the heart of the Coastal Bend region since 1973 in Victoria, Texas, offers courses leading to more than 80 academic programs in the schools of Arts & Sciences; Business Administration; and Education, Health Professions & Human Development. UHV provides face-to-face classes at its Victoria campus, as well as an instructional site in Katy, Texas, and online classes that students can take from anywhere. UHV supports the American Association of State Colleges and Universities Opportunities for All initiative to increase awareness about state colleges and universities and the important role they have in providing a high-quality and accessible education to an increasingly diverse student population, as well as contributing to regional and state economic development.