Close
New UHV Downtown Arts Series to feature poets, printmakers and artists
A new University of Houston-Victoria series aimed at bringing diverse artists to downtown Victoria will kick off Sept. 26 with a visit by a celebrated poet.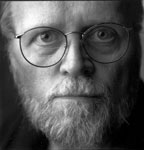 Ron Silliman
Ron Silliman, author of 30 books and an acclaimed poetry blog, will give a reading at 8 p.m. at The Sendera, 101 W. Goodwin Ave. The event is free and open to the public.
Silliman's visit is the first of six presentations planned during the 2014-2015 school year as part of the new series presented by the UHV School of Arts & Sciences.
"The intent of the series is to present an array of groundbreaking art practices to the Victoria community and to stimulate a dialog about the presence of arts in our lives," said Charles Alexander, UHV poet and designer in residence.
Alexander was visiting Victoria in the spring prior to moving here from Arizona, when he brought up the idea of starting a series to Jeffrey Di Leo, dean of the UHV School of Arts & Sciences. Alexander has organized a series of poetry and the arts for most of the last 25 years.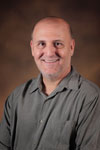 Charles Alexander
"Dr. Di Leo was enthusiastic about the idea," Alexander said. "His only requests were that the series be downtown, be diverse in the type of artists brought in and engage the community both inside and outside the university."
The Downtown Arts Series will compliment the popular UHV/American Book Review Reading Series but will be a little less formal. The downtown series also will go beyond literary artists, inviting book artists, printmakers, painters, and film and media artists to make presentations.
Alexander, who put the series together with Cynthia Miller, UHV artist in residence, said there will be time during each presentation for questions and answers.
"I'd like to keep the series informal so that the audience can take part in some way," he said. "Audience members will have the freedom to ask questions and meet the presenters face to face."
Alexander sees opportunity for student engagement, especially for those studying communication design or publishing. By bringing in a bookmaker, publisher and book dealer during the first year of the series, students in those programs can get to know people in their fields of study, he said.
Silliman's extensive works include the books "Ketjak," "Demo to Ink" and "The Alphabet." He also edited the poetics anthology, "In the American Tree." His poetry and criticisms have been translated into a dozen languages.
Silliman moved from California to Pennsylvania in 1995 to work as a market analyst in the Internet technology industry. He also has worked as a political organizer, ethnographer, lobbyist and executive editor of the Socialist Review.
Alexander said Silliman writes primarily longer works of poetry, which develop unique structures, often with sentence spacing that challenges traditional form.
"In the course of his works, he mixes public issues with autobiography in a sea of diversity," he said. "His book, 'Tjanting,' used the Fibonacci mathematical series. The first entry is one sentence, then one again, then two, then three, then five, then eight, building length until the last paragraph takes up almost 100 pages of the book. He is formally experimental, but as far as content, he writes about his life and all around him."
Silliman's blog, which he began in 2002, has received more than a million visits for its examination of poetry, the arts and contemporary society.
"He was one of the first poets to develop a blog, and it became one of the most important sites for poets to think out issues of what they're doing and why," Alexander said.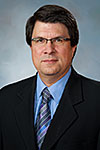 Jeffrey Di Leo
Di Leo said Silliman brings a distinctly original and inspiring vision of poetry.
"I can't think of a better way to launch this new downtown series," Di Leo said. "We're thrilled to bring in Mr. Silliman and a variety of other talented artists to downtown Victoria. Part of having a vibrant downtown is holding engaging events, and this series should enhance the great cultural activities already happening downtown."
The location of the series may rotate between different venues downtown, including UHV's new Center for the Arts, 204 N. Main St. After renovations are complete, UHV will use the 5,500-square-foot facility for art and design courses.
The next event in the series will be a presentation by Dawn Pendergast and Paul Klinger, Little Red Leaves Textile Editions publishers, book artists and poets. The presentation will start at 7 p.m. Oct. 25 at the UHV Center for the Arts.
Here are the other speakers slated to participate in the UHV Downtown Arts Series. The date and location of each event will be announced later:
November – Rosa Alcala, poet and translator
February – Amos Paul Kennedy Jr., letterpress printer, printmaker and educator
March – David Abel, performer, poet, editor and fine book dealer
April – Samuel Ace, painter, filmmaker and poet
For more information about the downtown series, call 361-570-4101 or email Alexanderch@uhv.edu.
The University of Houston-Victoria, located in the heart of the Coastal Bend region since 1973 in Victoria, Texas, offers courses leading to more than 80 academic programs in the schools of Arts & Sciences; Business Administration; and Education, Health Professions & Human Development. UHV provides face-to-face classes at its Victoria campus, as well as an instructional site in Katy, Texas, and online classes that students can take from anywhere. UHV supports the American Association of State Colleges and Universities Opportunities for All initiative to increase awareness about state colleges and universities and the important role they have in providing a high-quality and accessible education to an increasingly diverse student population, as well as contributing to regional and state economic development.