Close
UHV Counseling Center earns $257,459 grant for new program
University of Houston-Victoria students soon will have access to additional mental health and suicide prevention services and training thanks to new funding through a federal grant.
The UHV Counseling Center will start a suicide prevention project called Jags for Life after receiving a $257,459 grant from the Substance Abuse and Mental Health Services Administration, an agency under the U.S. Department of Health and Human Services. Part of the grant will be used to hire a health educator/case manager for the counseling center.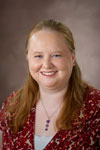 Hege Riise
"We're always looking for additional resources for the counseling center," said Hege Riise, interim director of the UHV Counseling Center and a counseling psychologist. "As UHV continues to grow into a comprehensive regional university, the counseling center needs to grow to accommodate the needs of the university's students. This grant allows us to expand our student-centered services."
The counseling center, which opened in 2010, has put on some suicide prevention programming in past years, but this three-year grant will allow the center to offer more, Riise said. Past activities in November have targeted anxiety and depression, and events in April have focused on Alcohol Awareness Month.
"This new grant is really to get us started," Riise said. "We wanted to be sure to take advantage of a grant that could be used to hire someone who could do more of the health education portion that isn't happening much right now on campus."
The Jags for Life program has three main goals: train faculty, staff and students how to effectively respond to student crises; provide educational materials to raise faculty, staff and student awareness of suicide risk factors; and create a supportive environment on campus and in the community through partnerships.
"The grant specifically calls for this to be a joint campus and community endeavor, so we want to be sure that we're pulling in departments across campus to help," Riise said. UHV has received letters of support from Gulf Bend Center and Mid-Coast Family Services.
In addition to hiring the new staff member, the UHV Counseling Center has outlined six objectives for the Jags for Life project:
Four training sessions each academic year for students, faculty and staff on suicide prevention, substance use and mental health promotion starting in the second year of the project.
Educational programs six times each academic year for students, faculty and staff regarding suicide prevention and reduction of risk factors, such as depression and substance abuse.
An expanded, comprehensive crisis response plan in place by the end of the first year.
Traditional print information materials available in the Counseling Center, academic buildings and residence halls by the end of the first year. Informational materials available in electronic and social media by the end of the second year.
Nine monthly meetings each year of the Suicide Prevention Advisory Team.
A 10 percent increase in the number of students who use university mental health services by the end of the second year.
"My main thing is I want students to use these services whether they live on or off campus," Riise said. "Unfortunately, suicides happen on college campuses. But with the addition of the Jags for Life project, we will have more of the tools available to educate students, faculty and staff on the warning signs of suicide risk."
This is not the first time the UHV Counseling Center has received a federal grant to establish a program. The university's Victim Intervention and Prevention Program is funded by a $300,000 grant from the U.S. Department of Justice. UHV recently received an extension for a year on the grant and has the option to apply for a second round of the same grant.
The UHV Counseling Center offers help with academic pressure, transition to school, culture shock, relationship and family issues, anxiety, depression, stress management, grief counseling and more. For more information, visit the counseling center's website at www.uhv.edu/counseling/.
The University of Houston-Victoria, located in the heart of the Coastal Bend region since 1973 in Victoria, Texas, offers courses leading to more than 80 academic programs in the schools of Arts & Sciences; Business Administration; and Education, Health Professions & Human Development. UHV provides face-to-face classes at its Victoria campus, as well as an instructional site in Katy, Texas, and online classes that students can take from anywhere. UHV supports the American Association of State Colleges and Universities Opportunities for All initiative to increase awareness about state colleges and universities and the important role they have in providing a high-quality and accessible education to an increasingly diverse student population, as well as contributing to regional and state economic development.