Close
UHV hosts first civil service, armed forces fair
When a U.S. Army recruiter attended a University of Houston-Victoria job fair last year and tried to pay the registration fee out of his own pocket, Amy Hatmaker decided it was time to do something different.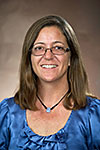 Amy Hatmaker
Hatmaker, the UHV Career Services manager, was inspired by that incident to offer a new type of career fair specifically for civil and government employers. So from 1 to 4 p.m. on Oct. 23, UHV will host its first Civil Service & Armed Forces Career & Information Fair with free booth registration for civil and government employers.
"I've noticed in the last year there's been an increase in state and federal employers who have requested to get on campus to recruit students," Hatmaker said. "That's when we started putting together the idea of having a job fair specifically dedicated to city, county, state and federal employment."
The career fair will take place in the UHV University Center Multi-Purpose Room, 3007 N. Ben Wilson St. The event is sponsored by Home Depot. It is free and open to UHV students and interested members of the community.
Those looking for government positions, especially federal employment, should plan to attend the career fair, Hatmaker said. Some employers have internships available, but the application process can be lengthy, and students often need to apply early in their college careers. Graduating students and interested community members also should come to hear about the opportunities and jobs available.
The U.S. Army, U.S. Navy, Texas Alcoholic Beverage Commission, Texas Department of Criminal Justice, Victoria County Sheriff's Department, Texas Department of Family and Protective Services and the California State Board of Equalization are some of the employers coming to the fair.
"Many people are unaware of the opportunities that exist in civil service and government employment," Hatmaker said. "There are a variety of opportunities in a number of fields within most agencies. People assume that they know all facets of an agency, but they don't realize there may be multiple opportunities available."
For instance, the California State Board of Equalization has offices in Houston specifically for accountants. And while many think of Texas Department of Family and Protective Services as dealing with child abuse, it also has employment opportunities for people who inspect certifications, look into elder abuse and more.
"A lot of times, job applicants don't have enough knowledge about what these agencies do to make an informed decision," Hatmaker said. "Any time someone can get in front of an employer and find out more about a job, that's to his benefit. It's also a good networking opportunity."
Recruiters often remember specific students and call to ask about their progress at the university.
It's an additional benefit that the career fairs are small, so students and other participants won't be swallowed up by large numbers of candidates. For students worried about how to pay for college, branches of the military have assistance programs including pre-enlistment incentives and other methods to decrease college costs.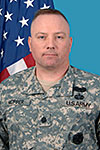 Brit Hopper
Career fairs are good recruiting tools for the U.S. Army and other branches of the military, U.S. Army Lt. Col. Brit Hopper said. It gives recruiters a chance to share their Army stories and tell students about the available opportunities.
"What it's primarily designed to do is to share awareness," Hopper said. "A lot of Americans, especially young Americans, are not aware of the opportunities available through the Army. What we do is provide information and let young men and women make an educated decision."
Today's Army is very technical, Hopper said. There are a lot of science, technology, engineering and mathematics job opportunities with on-the-job training. Recruiters look for people who are both educated and qualified for these positions.
Home Depot offered to underwrite the event when they heard a sponsorship was needed, Hatmaker said. Many civil and government employers do not have a dedicated budget for recruiting. That sponsorship will allow employers to attend without paying a registration fee.
Employers should register for the free career fair by Oct. 17. Any municipal, state, county or other type of government agency is welcome. For more information, contact Hatmaker at 361-570-4378 or hatmakera@uhv.edu.
The University of Houston-Victoria, located in the heart of the Coastal Bend region since 1973 in Victoria, Texas, offers courses leading to more than 80 academic programs in the schools of Arts & Sciences; Business Administration; and Education, Health Professions & Human Development. UHV provides face-to-face classes at its Victoria campus, as well as an instructional site in Katy, Texas, and online classes that students can take from anywhere. UHV supports the American Association of State Colleges and Universities Opportunities for All initiative to increase awareness about state colleges and universities and the important role they have in providing a high-quality and accessible education to an increasingly diverse student population, as well as contributing to regional and state economic development.