Close
Single images inspire short story subjects for ABR author
Amber Dermont's story ideas usually start with an image, but they almost never appear in the story and sometimes aren't even real.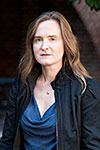 Amber Dermont
Dermont, an associate professor of English at Rice University, is the third author in the University of Houston-Victoria/American Book Review Fall Reading Series. Her talk will be at noon Oct. 16 in the Alcorn Auditorium of UHV University West, 3007 N. Ben Wilson St. The public is invited to attend the free event, and light refreshments will be served.
In Dermont's short story, "A Splendid Wife," the wives of Portsmouth, R.I., are disappearing one by one from Darling Vista Park. The idea for the story came to Dermont when she misheard a news report. She thought a news reporter said a number of women had disappeared from a park.
"I later looked up the story, and it's wasn't true, but that didn't really matter because it was true in my imagination, which inspired my story," she said.
"A Splendid Wife" is one of 14 short stories in Dermont's 2013 collection "Damage Control." Many of the stories were written while Dermont was pursuing her doctorate in creative writing and literature at UH. Not coincidentally, several Houston and Texas themes and landmarks show up in the stories.
"There's a real connection in my imagination between Houston and the complexities of the characters," Dermont said. "The strange world they inhabit was influenced by the way Houston took over my imagination when I was a student at UH."
In "Damage Control," the title story, a young man works at an etiquette school while his girlfriend is indicted for embezzlement. The story was written at the time of the Enron debacle and is told from the point of view of beleaguered etiquette teacher Martin Foster, who's desperate to overcome a series of personal and professional scandals. The image for this story appeared at a Houston gas station.
"I had a tremendous amount of fascination and compassion for the people who were caught up in the Enron scandal and honestly thought they were working for a company they believed in," Dermont said. "I remember being at a gas station one day and seeing businessmen putting gas into silver Porsches at several pumps. I recalled at the time that a lot of Enron executives drove silver Porsches. That triggered a story for me."
Of the 14 stories in "Damage Control," a dozen are told in the first person. She said writing in first person is a form of rebellion.
"Every teacher I had said students shouldn't write in first person," Dermont said. "I'm a pretty defiant person where my art is concerned. In the first person, the writer has access to voice, a character's particular relationship with language and humor that comes out of word play."
Dermont said the only thing that writers have are words, and all that can be done with them is to put them in sentences or fragments. After coming up with the words, Dermont plays with the sentences.
"On Monday, I sat for a number of hours and moved words around on a page," she said. "If anyone had been filming me, they would have thought I was mad. But I know rhythmically how to write a long sentence in such a way that makes a reader catch his breath and moves him emotionally. I learned how to do that by studying Shakespeare, because that's what he does in all of his great monologues."
Dermont's 2012 debut novel, "The Starboard Sea," is a New York Times bestseller and has appeared on multiple summer reading lists. This book chronicles love, loss, friendship and scandal against the backdrop of a New England boarding school. The novel is set at the time of the 1987 stock market collapse. The book examines the abuses of class privilege, the thrill and risk of competitive sailing, and the adult cost of teenage recklessness.
Dermont is writing her next book, "The Laughing Girl." The story revolves around a 1962 plane crash in Paris that killed many of Atlanta's leading art patrons.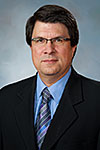 Jeffrey Di Leo
"It's a bad idea to talk about characters behind their backs, so I don't try to give too much away," she said about her next book. "But this is the great joy in my life. I think the key is enjoying the experience."
Jeffrey Di Leo, dean of the UHV School of Arts & Sciences and ABR editor/publisher, said he's pleased Dermont will make the trip to Victoria to share her work.
"There are so many great elements to Dr. Dermont's writing, from her engaging characters to her clever use of humor," Di Leo said. "She's clearly been blessed with a first-rate imagination, and it shines through in her work. It will be exciting to have her discuss writing with our students and community members."
Other remaining writers scheduled for the Fall 2014 UHV/ABR Reading Series are:
Oscar Casares, Nov. 6 – Casares is the author of the novel "Amigoland" and a collection of stories titled "Brownsville." He has earned fellowships from the National Endowment for the Arts, the Copernicus Society of America and the Texas Institute of Letters. "Brownsville" was selected by the American Library Association as a Notable Book of 2004. "Amigoland" was chosen by the 2010 Mayor's Book Club in Austin for that year's citywide reading campaign. He teaches creative writing and is director of the Master of Fine Arts program at the University of Texas at Austin.
Nan Cuba, Dec. 4 – Cuba is founder and executive director emeritus of the nonprofit literary center Gemini Ink in San Antonio. She is the author of the novel "Body and Bread," which won the PEN/Southwest Award in Fiction and the Texas Institute of Letters Steven Turner Award for Best Work of First Fiction. She received a Fundación Valparaiso Residency Grant in Mojácar, Spain, and was twice the runner-up for the Dobie Paisano Fellowship. As an investigative journalist, she reported on causes of extraordinary violence in publications such as LIFE, Third Coast and D Magazine.
Dermont will be available after the reading to sign copies of her books, which can be purchased at the event. During her visit, she will meet with students and attend functions in the community.
ABR is a nonprofit, internationally distributed literary journal published six times a year. It began in 1977, moved to UHV in 2007 and has a circulation of about 8,000. The journal specializes in reviews of works published by small presses.
For more information about the UHV/ABR Reading Series, call the ABR office at 361-570-4101 or go to www.americanbookreview.org.
The University of Houston-Victoria, located in the heart of the Coastal Bend region since 1973 in Victoria, Texas, offers courses leading to more than 80 academic programs in the schools of Arts & Sciences; Business Administration; and Education, Health Professions & Human Development. UHV provides face-to-face classes at its Victoria campus, as well as an instructional site in Katy, Texas, and online classes that students can take from anywhere. UHV supports the American Association of State Colleges and Universities Opportunities for All initiative to increase awareness about state colleges and universities and the important role they have in providing a high-quality and accessible education to an increasingly diverse student population, as well as contributing to regional and state economic development.