Close
Speaker examines economic impact of beauty in society
When Daniel Hamermesh came across some research from a survey in 1993 that included a rating of the interviewee's looks, it caught his attention.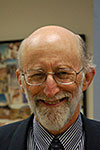 Daniel Hamermesh
"I thought, wouldn't it be fun to think about how this relates to how much people advance in their careers?" Hamermesh said.
That question led to 20 years spent examining the topic, resulting in the publication of seven scholarly papers and Hamermesh's book "Beauty Pays: Why Attractive People are More Successful."
Now, Hamermesh, a professor of economics at the Royal Holloway University of London, will bring that research on Nov. 13 to the University of Houston Sugar Land as part of the University of Houston-Victoria Provost's Lecture Series in conjunction with the UHV School of Business Administration's Willis Group Distinguished Speaker Series. The presentation will begin with a reception at 6 p.m., followed by the lecture at 7 p.m. in the auditorium of Brazos Hall, 14000 University Blvd. The lecture will look at beauty in the workplace, in dating and in discussions of public policy.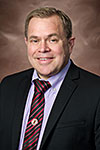 Jeffrey Cass
The Provost's Lecture Series was started as a way to present a more diverse offering of lectures to the public through the university, said Jeffrey Cass, UHV provost and vice president for academic affairs. The university has never hosted a Provost's Lecture Series in Sugar Land, and because this topic overlaps work being done in the UHV School of Business Administration, Cass thought it would be a good fit.
"The series is about issues of social justice," Cass said. "One of the topics in that focus is the connection between economics and beauty, and how beauty is turned into a commodity. When we talk about beauty, we think of it as something ethereal or philosophical. We don't normally think of it in terms of economic influence or its connections to commodity. I think the speaker will lend some insight into how beauty plays a role in the economics of our culture."
When Hamermesh first sent out the unpublished draft of his work, it became widely circulated. Jay Leno made a joke about it on "The Tonight Show," and there were articles on the front page of newspapers worldwide. That was when he realized there was a lot of interest in the topic.
"I've given different versions of this presentation for at least 10 years, and it keeps on evolving," he said. "There's always new research by me or other people that I keep on bringing in. So it's an evolving show, and it's developed into something much different than when I first started doing it."
Examining the effects of beauty in the workplace is an interesting and important topic on multiple levels, Cass said. When looking at corporate America, there seems to be an expectation that those in upper management or those who wish to advance should meet a certain standard by being attractive, thin, well dressed, groomed and manicured to fit the image of success. Those norms and that image can be harder for some to reach or maintain than others.
Cass pointed to the societal image of obese people as an example. Multiple studies have shown that those who are overweight or obese are commonly seen as lacking discipline and often are overlooked when it comes to advancement because they do not fit the norm society accepts.
"The assumption that a person who struggles with obesity lacks discipline is a misconception," Cass said. "Such prejudice is not rational, but these things are not rational. They are merely internalized standards and prejudices."
Hamermesh said he intends for his presentation to be a discussion about issues related to how beauty has an effect on people's economic lives. In particular, there are two points he wants people to take away from his presentation. First, there's very little an individual can do to change his or her beauty, despite what people think. Second, despite the inability to change their looks, there are many other factors that affect how well people do in their lives. People should recognize that accentuating those other qualities can be more important in terms of success than worrying about looks.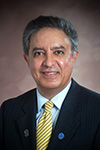 Farhang Niroomand
"Daniel Hamermesh is an internationally recognized economist who has written more than 100 published works, and I am proud to have him join us as part of the Provost's and Willis Group Distinguished Speaker Series," said Farhang Niroomand, dean of the UHV School of Business Administration. "His work on this topic is eye-opening, and I encourage everyone to attend his presentation."
The Provost's Lecture Series began as part of the university's 40th anniversary celebration in 2013. Previous lectures have included discussions about civil rights leader Casey Hayden, life and politics in South Africa, and Texas before the Alamo.
Since 2011, the Willis Group Distinguished Speaker Series has brought in area executives to discuss contemporary business issues. Past speakers have been executives in the health care, oil and gas, real estate, technology and staffing industries, such as Farouk Shami, founder and chairman of Farouk Systems; Steven Kaufman, president of Zeus Mortgage; Brock Wagner, founder of Saint Arnold Brewing Co.; Rod Canion, co-founder and former CEO of Compaq Computer Corp.; and Helen Sharkey, a former employee of Dynegy who pleaded guilty to one count of conspiracy to commit securities fraud.
The University of Houston-Victoria, located in the heart of the Coastal Bend region since 1973 in Victoria, Texas, offers courses leading to more than 80 academic programs in the schools of Arts & Sciences; Business Administration; and Education, Health Professions & Human Development. UHV provides face-to-face classes at its Victoria campus, as well as an instructional site in Katy, Texas, and online classes that students can take from anywhere. UHV supports the American Association of State Colleges and Universities Opportunities for All initiative to increase awareness about state colleges and universities and the important role they have in providing a high-quality and accessible education to an increasingly diverse student population, as well as contributing to regional and state economic development.