Close
Free education symposium to focus on health literacy
When it comes to making good choices about personal health, many Americans are ill equipped to make a decision, said Sandra Vamos, a UHV associate professor of health education.
That's what inspired the topic of the University of Houston-Victoria School of Education & Human Development fall symposium: "Health and Learning In Focus: Health Literacy as a Lens to Improve Health for All." The free fall symposium will be presented by Vamos at 6 p.m. Monday in the Alcorn Auditorium of UHV University West, 3007 N. Ben Wilson St.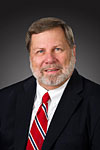 Fred Litton
The UHV School of Education & Human Development chose the topic as a way to highlight the school's new health studies program, said Fred Litton, dean of UHV School of Education & Human Development. The Bachelor of Science in health studies was first offered through the UHV School of Nursing in spring 2014 but was moved to the School of Education & Human Development in the fall. The program helps students enter employment in the public health sector, and can also help those who wish to become health educators or enter other areas of study, such as nursing, physical therapy, social work, athletic training and more.
"Rather than bring someone in, which is what we normally do, we thought this would be a good chance for Dr. Vamos to be introduced to the community and especially to people who work in the field of health," Litton said.
In particular, Vamos plans to speak about her main area of research, health literacy. The topic is one that is both timely, relevant and affects every person on a daily basis, Vamos said. Health literacy is the ability to make positive, informed choices about health on a daily basis. It includes what people eat, how much sleep to get, how often to exercise, how to self-manage asthma, should they get the flu shot, whether they get regular checkups and more.
"People may not have heard of the term 'health literacy,' but it is an essential life skill for all of us, Vamos said. "There's no health without health literacy. I'm going to introduce people to a snapshot of why health literacy is important, its role in our lives, and the potential role for school or university curriculum, practices and research."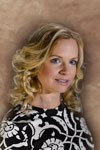 Sandra Vamos
As part of her presentation, Vamos also will talk about UHV's Bachelor of Science in health studies program and give some examples of how students and members of the community can enhance their own health literacy to promote a healthy campus and community.
"Health literacy is an asset that empowers people and communities to take action for their own health," Vamos said. "It's about accessing the right information, understanding it, using it and communicating it to others. Most people find their information on the Internet. Unfortunately, research shows nine out of 10 Americans don't have the skills necessary to make these kinds of decisions on a daily basis."
The topic is one with international importance, Vamos said, and the U.S. has created its own list of seven goals to improve health literacy in a national action plan. One of the seven goals in the plan is early childhood through university education.
That emphasis on the need for education shows the importance of UHV's program, Vamos said. She has worked on an international research team before and has seen the impact of a lack of health literacy around the globe. Even in the U.S., there are areas of society with disproportionately low levels of health literacy. Programs such as the one offered at UHV can help improve those skills and spread that knowledge to different parts of society.
"I think the role that higher education can play in improving health literacy, which includes students, is extremely important," Vamos said. "Health literacy is a concept, a process, an outcome and a public health goal. I think that by understanding that, we can see health literacy in practice every single day. The benefits of having improved health literacy are important for everyone. Health literacy skills start early in life, and that's why it's important to embed health literacy skills within the education system curriculum."
The UHV School of Education & Human Development offers a symposium every spring and fall. The events are a free public service the school offers to help educate the community about topics of interest.
For more information or questions regarding the symposium, contact Sandy Hybner at 361-570-4252 or by email at hybners@uhv.edu.
The University of Houston-Victoria, located in the heart of the Coastal Bend region since 1973 in Victoria, Texas, offers courses leading to more than 80 academic programs in the schools of Arts & Sciences; Business Administration; and Education, Health Professions & Human Development. UHV provides face-to-face classes at its Victoria campus, as well as an instructional site in Katy, Texas, and online classes that students can take from anywhere. UHV supports the American Association of State Colleges and Universities Opportunities for All initiative to increase awareness about state colleges and universities and the important role they have in providing a high-quality and accessible education to an increasingly diverse student population, as well as contributing to regional and state economic development.