Close
UHV welcomes students to teaching profession at new pinning ceremonies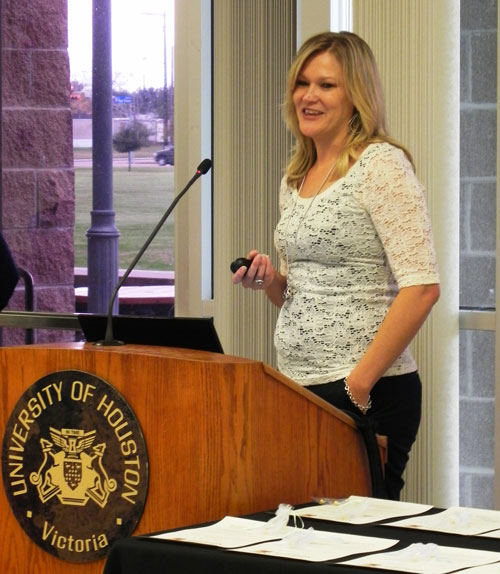 University of Houston-Victoria senior Nellie Linn makes a presentation Friday during a UHV School of Education & Human Development pinning ceremony for new teachers. Education students made presentations in front of their peers, UHV faculty and local school district officials about teaching 21st century learners.
Moises Rodriguez will graduate from the University of Houston-Victoria on Saturday and has a teaching job lined up at El Campo High School.
However, it wasn't until Rodriguez was presented with a teaching pin Friday at a new UHV School of Education & Human Development ceremony that it really hit him.
"Today I feel like an actual teacher," he said after the ceremony. "Receiving a pin made this a special day, and being part of the first group to get one gave it even more meaning."
The UHV School of Education & Human Development started new pinning ceremonies this fall to celebrate the accomplishments of its student teachers and give them a chance to show off what they have learned. A total of 16 undergraduate students made presentations about teaching 21st century learners in front of their peers, UHV faculty and local school district officials. A similar ceremony was held last month in the Cyber Lounge at Houston Community College-Katy for the 20 UHV future educators living in Greater Houston.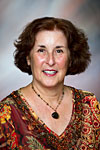 Jane Fry
"The student teachers put a lot of work into these presentations," said Jane Fry, associate dean of the UHV School of Education & Human Development. "They were professionally done."
After the presentations, Fry and Fred Litton, dean of the UHV School of Education & Human Development, presented a scroll and apple pin to each student, all of whom will be graduating on Saturday.
"A pinning ceremony is a time-honored tradition that marks the occasion when a student is welcomed into the teaching profession," Fry said. "The pin each teacher receives represents the start of his journey into the noble profession of teaching."
In addition to completing student teaching, UHV student must also pass the "Professional Seminar" course before graduating. Fry said the capstone course helps prepare future teachers for their career. This semester, students were divided into groups and asked to come up with a presentation about 21st century learning. Topics included 21st century classrooms, 21st century students, using technology to promote learning and the student teacher experience.
"It was both nerve wracking and exciting to be up there making a presentation," said Sarah Gonzalez, a UHV senior who recently completed her student teaching at Jackson Roosevelt Elementary and Travis Middle School in her hometown of Port Lavaca. "It was a learning experience. Putting together a presentation on educators of the 21st century taught me several new things, which will be helpful in my own teaching."
Rodriguez said he compiled research and took personal experiences into account when coming up with a PowerPoint presentation on what 21st century learners need.
"It's always a challenge to be in front of your peers; it's easier to be in front of the students we teach," Rodriguez said. "Nevertheless, I enjoyed presenting and hearing the other presentations, all of which were good."
Rodriguez, Gonzalez and Alisha Brown, a UHV senior from Bay City, said their student teaching experience gave them a better idea of what they will face in the future.
"My favorite part of student teaching was the feedback I got about the ways I can better myself," Brown said. "I learn from constructive criticism."
Gonzalez said the most rewarding part was the light bulb clicking on for students as they grasped a particular subject matter.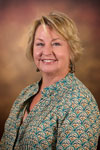 Mary Lasater
"The hardest part of student teaching was managing behaviors in the classroom," she said. "I'm sure that will be a constant learning experience because every student behaves differently."
Mary Lasater, a UHV assistant professor of education, said there was excitement in the air at the Katy ceremony when future teachers received pins and heartfelt congratulations for all their hard work and commitment to teacher education.
"What was so meaningful to me was that I taught this group of students during one of their first UHV education courses nearly two years ago," Lasater said. "To be able to teach them again in their final capstone course allowed me to see their growth and acquisition of identities as teachers. I am looking forward to seeing them walk during the commencement ceremony Saturday at the Merrell Center."
While these were the first pinning ceremonies, the school used to have a celebratory event in Victoria for student teachers years ago. Fry said the timing was right to bring it back. The students agreed and were excited to start a new tradition with the pins.
"It was a special event, and one I will always remember," Brown said.
The University of Houston-Victoria, located in the heart of the Coastal Bend region since 1973 in Victoria, Texas, offers courses leading to more than 80 academic programs in the schools of Arts & Sciences; Business Administration; and Education, Health Professions & Human Development. UHV provides face-to-face classes at its Victoria campus, as well as an instructional site in Katy, Texas, and online classes that students can take from anywhere. UHV supports the American Association of State Colleges and Universities Opportunities for All initiative to increase awareness about state colleges and universities and the important role they have in providing a high-quality and accessible education to an increasingly diverse student population, as well as contributing to regional and state economic development.