Close
UHV/American Book Review releases spring 2015 series lineup
| | | | | |
| --- | --- | --- | --- | --- |
| | | | | |
| Nick Flynn | Stephen Graham Jones | Stephen Harrigan | Megan Kruse | Alice Notley |
Some big names are coming to Victoria as part of the University of Houston-Victoria/American Book Review's Spring 2015 Reading Series, including two authors whose work have appeared on television or film and a Pulitzer Prize nominated poet.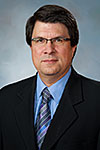 Jeffrey Di Leo
The ABR series is beginning its eighth year in Victoria. It has developed a significant local following and sees a large amount of community participation at each event. This series will bring in another group of stellar authors and should again see strong community involvement, said Jeffrey Di Leo, dean of the UHV School of Arts & Sciences and editor of ABR.
"The American Book Review is privileged to once again host so many talented and award-winning authors," Di Leo said. "We look forward to bringing these individuals to share their work and inspiration with the Victoria community and learning from their writing and experience."
Nick Flynn, the first speaker in the series, saw his 2004 memoir turned into a film starring Robert De Niro. Stephen Harrigan, the third author in the series, is also a screenwriter who wrote "King of Texas," which aired on TNT. In addition, Alice Notley, the last author in the series, has seen her poems used in the music of an Indie pop band.
"One of the things we highlight when we invite authors for the series is the diversity of American literature," said Jeffrey Sartain, ABR managing editor and assistant professor in the UHV School of Arts & Sciences. "We try to bring in a mix of fiction, nonfiction and poetry writers from a variety of backgrounds. This all speaks to the mission of ABR to get away from mainstream commercial writing and get into the writing that represents people and where literature is going."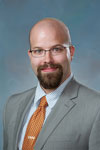 Jeffrey Sartain
Three of the authors in the spring series are from Texas, and each of the five writers has a unique style and medium. From memoirs to historical fiction and poetry, all are award winners and nominees who have made an impact on American literature.
"I think this is an absolutely fantastic selection of writers," Sartain said. "This will be one of the best semesters we've ever had. They all do amazing work, and they're going to bring that work to the Victoria community. I'm very excited about this series."
Writers scheduled for the Spring 2015 ABR Reading Series are:
Nick Flynn, Feb. 11 – Flynn is a writer, playwright and poet whose most recent publication is "The Reenactments," which recounts his experience during the making of the film "Being Flynn." The film, starring Robert De Niro, is an adaptation of Flynn's acclaimed 2004 memoir, "Another Bullshit Night in Suck City." Flynn also won the PEN/Joyce Osterweil Award for Poetry for his collection of poetry "Some Ether."
Stephen Graham Jones, Feb. 19 – A Texas-born author, Jones is the author of numerous novels, collections and short stories including "Zombie Sharks with Metal Teeth," "The Least of my Scars," "Gospel of Z" and "Not for Nothing." Jones has been a finalist for numerous awards and has won the Texas Institute of Letters Award for Fiction and the Independent Publishers Award for Multicultural Fiction. His novel, "Growing Up Dead in Texas," was a Texas Monthly book selection.
Stephen Harrigan, March 12 – Austin-based author Harrigan got his start as a staff writer at Texas Monthly, where he later became a senior editor. Harrigan has written three novels and three books of nonfiction. His novel, "The Gates of the Alamo," was a New York Times bestseller and has won several awards. Harrigan is also a screenwriter. His "King of Texas" was produced and aired on TNT. It starred Patrick Stewart.
Megan Kruse, April 2 – Kruse's creative writing has appeared in various magazines such as Narrative Magazine, The Sun, Thumbnail Magazine and many others. Kruse received nominations for the Pushcart Prize in 2005, 2006 and 2011. Her short story, "Dollywood," is one of 100 Other Distinguished Stories listed in Best American Short Stories 2011. Her first novel, "Call Me Home," will be released in March 2015.
Alice Notley, April 23 – Notley, a poet, was a finalist for the Pulitzer Prize and winner of the Los Angeles Times Book Prize for Poetry for "Mysteries of Small Houses." She has won grants and awards for her work from the American Academy of Arts and Letters, the Poetry Society of America, Academy of American Poets, the Foundation for Contemporary Arts and many others. The Indie pop band AroarA selected several poems from Notley's collection "In the Pines" and set them to music for its Polaris Music Prize-nominated 2013 EP "In the Pines."
The free readings are scheduled to begin at noon in the Alcorn Auditorium of UHV University West, 3007 N. Ben Wilson St. The public is invited to attend.
Authors will be available after each reading to sign copies of their books, which can be purchased at the events. Each author will meet with students and attend functions in the community during his visit.
ABR is a nonprofit, internationally distributed literary journal that is published six times a year. It began in 1977, moved to UHV in 2007 and has a circulation of about 8,000. The journal specializes in reviews of works published by small presses.
For more information about the UHV/ABR Reading Series, call the ABR office at 361-570-4101 or go to www.americanbookreview.org.
The University of Houston-Victoria, located in the heart of the Coastal Bend region since 1973 in Victoria, Texas, offers courses leading to more than 80 academic programs in the schools of Arts & Sciences; Business Administration; and Education, Health Professions & Human Development. UHV provides face-to-face classes at its Victoria campus, as well as an instructional site in Katy, Texas, and online classes that students can take from anywhere. UHV supports the American Association of State Colleges and Universities Opportunities for All initiative to increase awareness about state colleges and universities and the important role they have in providing a high-quality and accessible education to an increasingly diverse student population, as well as contributing to regional and state economic development.