Close
UHV teams up with St. Joseph High School to offer dual credit course
For the first time, the University of Houston-Victoria is partnering with a Victoria high school to offer a dual credit course.
In the spring 2015 semester, students at St. Joseph High School enrolled in the "Introduction to Creative Writing" course will have the option to earn college credit. The class is a partnership between UHV and St. Joseph that will include students from the university and the high school interacting through UHV's online Blackboard system.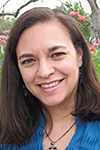 Diana Lopez
"This is a fantastic opportunity for UHV and St. Joseph," said Jeffrey Di Leo, dean of the UHV School of Arts & Sciences. "UHV is pleased to take part in this partnership and help prepare high school students for the rigors of higher education. The School of Arts & Sciences has developed a strong publishing and creative writing program, and I am glad to see this partnership grow from that."
St. Joseph has a very active creative writing class, said Diana López, an assistant professor of English who will be teaching the course at UHV. The class frequently attends the UHV/American Book Review Reading Series events, and UHV started a creative writing bachelor's degree in fall 2012. The university and St. Joseph saw this as a way to join a shared interest.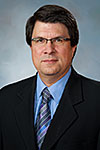 Jeffrey Di Leo
"When Dr. Di Leo approached me, I jumped on it, because I used to teach dual credit courses at my previous institution," López said. "I really enjoyed working with high school students and giving them opportunities to earn college credit and motivating them to pursue higher education. It's a good way to help students get a sense of the college environment while they're still in high school and still have the support system of high school."
The course will be a joint effort, López said. The students at UHV will take the class on Tuesdays and Thursdays, while St. Joseph students will be in a class that's taught five days a week by Ember Dooling, a teacher at St. Joseph High School. The students who receive dual credit for the course will interact with UHV students through Blackboard. The classes will also coordinate with the UHV/ABR Reading Series through discussions with the visiting authors.
The course at UHV currently has seven students enrolled, but López hopes more will sign up before the semester begins. The class at St. Joseph began in the fall and has a total of 19 students, but not all of the students will be taking the course for dual credit.
The creative writing course has been at St. Joseph for a number of years, and students from the class have taken part in the UHV/ABR Reading Series since the beginning, Dooling said. The model of the class is encouraging and creating a community of writers, which requires students to be more mature because the class is very student-driven. It's a good fit because it matches what UHV offers.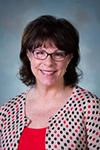 Ember Dooling
"It was a natural evolution of St. Joseph's creative writing course and involvement in ABR." Dooling said. "It's a good combination. It's an elective course, and it contains a certain amount of rigor, and the students who are taking it are ideal for this dual credit level."
Most of the course will focus on actual writing, López said. The first half of semester will look at generating ideas. Students will do a lot of writing exercises and put together a fiction piece to be submitted for the midterm. The next half of the semester, they will critique each other's work, and writing workshops will use students' stories as text for discussion. The course will explore a range of genres including fiction, poetry, literary narrative or personal response pieces, and creative nonfiction.
"I want to show students that they live in a community of writers," López said. "Writers are not these far-away people who they will never meet but people in their own community. I hope the college and high school students can find a meeting ground to share their work and ideas. They will have the chance to mentor each other. I hope the high school students find that the college experience isn't as intimidating as some may think it is."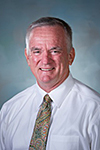 William McArdle
The class is a pilot program that has a lot of potential, said William McArdle, president and principal of St. Joseph High School. The secondary school already has a number of dual credit classes through Victoria College that give students a leg up on higher education. By also working with UHV, St. Joseph students will have an even broader range of opportunities.
"We're very excited about the prospect. The focus of this course is the desire to make sure that our students are able to think critically and analytically," McArdle said. "Having the opportunity to offer this dual credit course lets them get a taste of the additional rigor in this class and prepares our students to take that next step as they get a taste of the collegiate level. Every year, 100 percent of our graduates go to college, so this fits in well with who we are at St. Joe and our goals for our students' education."
Classes for spring 2015 at St. Joseph begin on Jan. 6. The spring semester at UHV starts on Jan. 20. As the semester goes on, UHV and St. Joseph plan to monitor the program and see how it develops. If it is successful, the course may become a regular program, McArdle said.
"We're really fortunate to have this opportunity," Dooling said. "It's a unique chance. Most schools have dual credit in the basic academic subjects, but creative writing is not as common. I think there are many students who will be inspired. There are a variety of possibilities that creative writing will apply to, especially in careers that require communication. It gives students a chance to try it out."
The University of Houston-Victoria, located in the heart of the Coastal Bend region since 1973 in Victoria, Texas, offers courses leading to more than 80 academic programs in the schools of Arts & Sciences; Business Administration; and Education, Health Professions & Human Development. UHV provides face-to-face classes at its Victoria campus, as well as an instructional site in Katy, Texas, and online classes that students can take from anywhere. UHV supports the American Association of State Colleges and Universities Opportunities for All initiative to increase awareness about state colleges and universities and the important role they have in providing a high-quality and accessible education to an increasingly diverse student population, as well as contributing to regional and state economic development.