Close
UHV, Harbin Normal University in China Form Partnership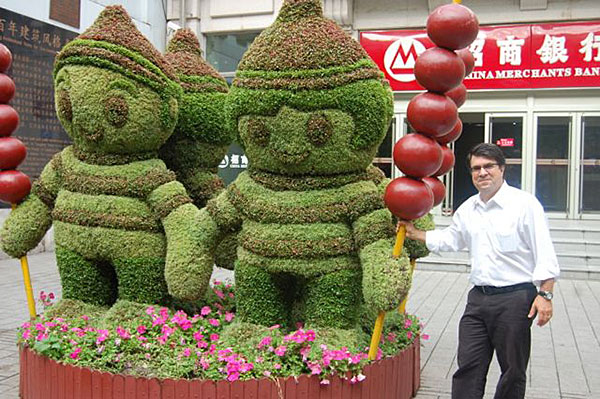 Jeffrey Di Leo, dean of the UHV School of Arts & Sciences, stands next to topiary in Harbin, China. The city in north China is known for its artistic topiary and ice sculptures. UHV and Harbin Normal University have reached an agreement that could lead to research collaboration and student exchanges between the two schools.
To facilitate international academic exchanges between students and faculty members, the University of Houston-Victoria has signed an agreement with a large university in northern China.
UHV and Harbin Normal University recently signed a Memorandum of Understanding that could pave the way for research collaboration and student exchanges between the two schools.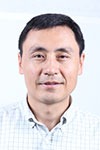 Yun Wan
"The MOU is a starting point, which allows us to fast track a lot of specific collaboration on programs, such as teaming up on computer science undergraduate studies," said Yun Wan, a UHV associate professor of computer information systems and the director of computer science graduate programs.
UHV Interim President Vic Morgan welcomed the chance to work with Harbin on mutually beneficial academic goals.
"This partnership formalization could lead to a lot of exciting opportunities down the line," Morgan said. "We take pride in preparing students to work in an increasingly global marketplace. We look forward to talking with Harbin officials about ways to strengthen instruction and research."
Harbin Normal University is a training and scientific research base for talents of education, arts, humanities, social sciences and natural science. The campus is located in the town of Harbin, which is in Heilongjiang Province.
The school was founded in 1951. Enrollment at Harbin is about 42,000 undergraduate students, master's students and doctoral candidates. The school has about 2,030 full-time teachers including 1,080 professors and associate professors. Harbin has 26 schools and offers 61 undergraduate specialties, more than 100 master's degrees and 47 doctoral programs.
The MOU is in place through Oct. 31, 2019. Jeffrey Di Leo, dean of the UHV School of Arts & Sciences, initiated discussions about ways Harbin and UHV could work together.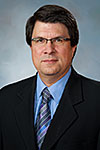 Jeffrey Di Leo
"Harbin Normal University has an outstanding reputation for research," Di Leo said. "They have 51 research institutes, and research and development centers as well as 14 academic journals sponsored by this university. This agreement not only sets the table for potential joint research and program collaboration, but it also could allow us to send students and faculty members there to study."
This past summer, a group of 29 UHV School of Business Administration students exchanged ideas with Chinese students from the Central University of Finance and Economics during a two-week study abroad program in China. A trip to a different part of China could be forthcoming.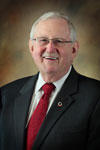 Vic Morgan
Wan said Harbin Normal University often hosts international students and arranges for its students to study abroad.
"They are a university that is very experienced in hosting international students, so our students may be able to have a long- or short-term study with them in the near future," he said. "They have many students who plan to study abroad every year. By partnering with them, we will be one of the destinations for their students."
Wan, who originally is from China, said Harbin is well known for its ice sculptures. Moody Garden in Galveston hosted an exhibition this month for their artwork. A team of 31 professional ice carvers from Harbin carved 900 tons of ice into characters from Nickelodeon's SpongeBob SquarePants.
"Harbin is a beautiful and vibrant city," Wan said. "If we have a chance to send students over there to study, I'm sure they would enjoy the cultural, sightseeing aspects of the trip, in addition to the academic opportunities they would encounter."
The University of Houston-Victoria, located in the heart of the Coastal Bend region since 1973 in Victoria, Texas, offers courses leading to more than 80 academic programs in the schools of Arts & Sciences; Business Administration; and Education, Health Professions & Human Development. UHV provides face-to-face classes at its Victoria campus, as well as an instructional site in Katy, Texas, and online classes that students can take from anywhere. UHV supports the American Association of State Colleges and Universities Opportunities for All initiative to increase awareness about state colleges and universities and the important role they have in providing a high-quality and accessible education to an increasingly diverse student population, as well as contributing to regional and state economic development.