Close
Waco superintendent, UHV alumna serves as chair of teacher certification board
Bonny Cain was a student in one of the first graduating classes from the University of Houston-Victoria, and she's carried that education with her throughout her career.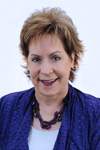 Bonny Cain
Now, the superintendent of the Waco Independent School District is coming up on what could be the end of her term as chair of the State Board for Educator Certification. The board is an independent political group that develops certification and continuing education requirements and standards of conduct for Texas public school teachers.
Although her term is scheduled to end Feb. 1, it doesn't necessarily mean that Cain's time on the board is done. Cain could be reappointed to the board, or she might be replaced by a new appointment.
"The State Board for Educator Certification is very important to education and teachers, and teachers are very important to school districts," Cain said. "I want to make certain the SBEC Board is dealing with SBEC matters to the degree that is necessary, and I want good things for Texas teachers and the education community in general."
Cain earned two degrees from UHV after it was founded in 1973. In 1977, she graduated with a Bachelor of Science in education, and in 1979, she earned a Master of Education with a focus on counseling. Cain has worked in public education for the last 38 years and was hired as the superintendent of Waco ISD in 2011.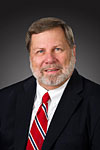 Fred Litton
"UHV's history is rooted in a commitment to academic excellence," said Fred Litton, dean of the UHV School of Education & Human Development. "I am proud to see that one of the university's earliest alumna has become one of the leaders in establishing and maintaining educational standards in the state."
Before attending UHV, Cain lived in El Campo. She was glad to have the opportunity to finish her degree close to home.
"I got a good, solid educational background, both at the bachelor's and graduate level," she said. "It formed a foundation that has stayed with me and enabled me to be a better educator and leader. I'm very proud to be a UHV graduate – twice."
Cain joined the state board in September 2003 as a member, and was named chair about six years ago. As part of her duties as chair, she conducts the board's meetings, helps the Texas Education Agency put the agendas together and takes part in disciplinary hearings.
"I believe that professionals such as doctors, attorneys and teachers should have a say in their own professions," Cain said. "Most professions have that option. Educators should have a strong role in governing themselves and their academic preparation. Teaching is a profession and should be treated like other professions that have their own licensing boards and that set standards about entrance into and preparing for their own profession."
During her time on the board, Cain has had the opportunity to get a more in-depth look at the public education system in Texas and has taken part in the effort to hold educators and schools to certain standards. One area that needed particular attention was the oversight of alternative education programs, she said. She took part in the process of creating evaluation tools and establishing a process for evaluation of the alternative education programs.
She also has taken part in disciplinary hearings for individual teachers. During these hearings attorneys offer evidence in support of and against the teacher, and the board makes a decision based upon the facts presented. Although she said many cases are clear-cut, others are not so obvious.
"It's a really serious thing to take away someone's license to work" Cain said. "In many areas, it's a clear call, but in others, it's difficult because you can't see into a person's heart. That is something I have to struggle with that I wasn't expecting. At the end of the day, you get a certain amount of information, and you have to just go with what you know."
Although Cain is hoping to be reappointed to the board, the decision is up to the Texas governor's office.
"You wait around until you hear something. A new governor may decide he wants to put new people on the committee as terms end," Cain said. "I'd like to stay on, but if the governor decides to appoint someone new, I will certainly understand and be grateful for the time I served."
The University of Houston-Victoria, located in the heart of the Coastal Bend region since 1973 in Victoria, Texas, offers courses leading to more than 80 academic programs in the schools of Arts & Sciences; Business Administration; and Education, Health Professions & Human Development. UHV provides face-to-face classes at its Victoria campus, as well as an instructional site in Katy, Texas, and online classes that students can take from anywhere. UHV supports the American Association of State Colleges and Universities Opportunities for All initiative to increase awareness about state colleges and universities and the important role they have in providing a high-quality and accessible education to an increasingly diverse student population, as well as contributing to regional and state economic development.