Close
UHV Small Business Development Center hosts workshop on bonding
Any small business owners who want to make sure a contract job has proper coverage can learn exactly what they need to know at an upcoming University of Houston-Victoria Small Business Development Center workshop.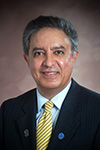 Farhang Niroomand
How to Get Your Business Bonded is a joint workshop hosted by the UHV SBDC and presented by the Small Business Administration district office in San Antonio. David Castillo, senior vice president of Willis of Texas Inc., will be the presenter. The workshop will be from 1:30 to 3 p.m. Feb. 5 at the UHV SBDC office, 3402 N. Ben Wilson St. It is free and open to the public.
"These workshops are vital resources for small businesses in the Coastal Bend," said Farhang Niroomand, dean of the UHV School of Business Administration. "Understanding the bond process is essential to a variety of businesses, and I am glad to know that this information is available for entrepreneurs and others in the community."
Bonding is a tri-party agreement between a contractor, who does the work; the beneficiary, who requested and will benefit from the bond; and the surety company that will issue the bond, Castillo said. When a beneficiary requires a bond, the contractor will work with an agent who specializes in bonding to help them procure it. The bond is issued on behalf of the contractor, who then submits it to the beneficiary.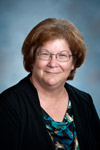 Jean Smith
"This workshop offers essential training about bonds and why they are important to small businesses," said Jean Smith, UHV SBDC training coordinator. "A bond is insurance. It assures that the work will be done as specified. Should the work not get done or the customer is not happy with the work, it gives security and financial coverage."
If the contractor does not perform the work according to the plans and specifications in the contract, the beneficiary can make a claim against the bond and get the job completed. If the project is completed successfully, the contractor's obligation is complete, effectively ending the bond, except for a warranty period, which is typically one year.
"I plan to show attendees what to expect in the bonding process, starting from the contractor questionnaire they fill out all the way to the financial statements and other information that is required to get the bonding they need," Castillo said. "This workshop will educate participants on what a surety underwriter requires in order for business owners to become bondable. The bonding process has a terminology all its own; it may seem like a foreign language. My role is to get participants fluent with the language. Understanding how to prepare and navigate through the bonding process diminishes the stress and increases success."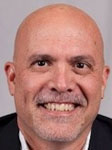 David Castillo
The need for a business to be bonded is becoming more common, Castillo said. Federal, state or municipal governments have laws in place that make bonds required for any public spending to protect taxpayers' money. All government construction, from roads and bridges to buildings, has to be covered by bonds. Now, after so many jobs were left incomplete or poorly done during the Great Recession, that desire for extra security is spreading to the private sector more than it has in the past.
The workshop will offer information for more than just small business owners, Smith said. It can also serve as a resource or refresher for companies that offer bonded services. To register for the workshop, call 361-485-4485 or toll free at 1-877-895-7232 or email sbdc@uhv.edu.
The UHV SBDC is part of a nationwide small business assistance program serving the small business community, in partnership with federal, state and local governments. The center offers business advising, training and technical assistance to existing and start-up businesses in an 11-county area. To make an appointment for business services or register for a UHV SBDC workshop, call the center at 361-485-4485 or email sbdc@uhv.edu.
The University of Houston-Victoria, located in the heart of the Coastal Bend region since 1973 in Victoria, Texas, offers courses leading to more than 80 academic programs in the schools of Arts & Sciences; Business Administration; and Education, Health Professions & Human Development. UHV provides face-to-face classes at its Victoria campus, as well as an instructional site in Katy, Texas, and online classes that students can take from anywhere. UHV supports the American Association of State Colleges and Universities Opportunities for All initiative to increase awareness about state colleges and universities and the important role they have in providing a high-quality and accessible education to an increasingly diverse student population, as well as contributing to regional and state economic development.