Close
UHV education alumna leads Virginia's largest school district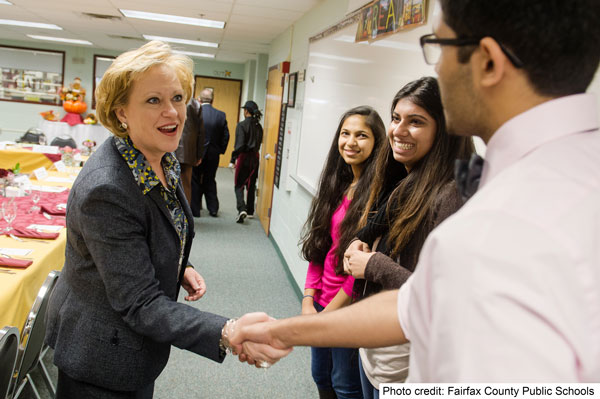 Karen Garza, left, superintendent of Fairfax County Public Schools, talks with a group of students. Garza holds two degrees from the University of Houston-Victoria and previously worked for several school districts in the Coastal Bend.
Karen Garza has gone from teaching a class of Yoakum elementary school students to being responsible for the learning of about 186,000 students in nearly 200 schools.
Garza, who holds two degrees from the University of Houston-Victoria, is the superintendent of Fairfax County Public Schools, where she has worked since July 1, 2013. Situated in northern Virginia near Washington, D.C., Fairfax County is home to more than 1 million people. The school district is the largest in the state and the 10th largest in the country.
"I didn't foresee my career leading me to where I am today," Garza said. "With every position I ever had, I focused on doing my best. I was fortunate that people encouraged me to consider upper-level positions."
A native of Canyon, Garza's family moved to Victoria when her father took a job as an English professor at Victoria College. Garza graduated in 1981 from Victoria High School. She earned her bachelor's degree from UHV five years later. In 1994, she added a Master of Education from UHV. She also earned a doctorate in educational administration from the University of Texas at Austin.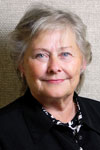 Diane Prince
"I had a great experience at UHV both as an undergraduate and graduate," Garza said. "After all these years, I still remember taking education professor Diane Prince's classes. My time at UHV really helped shape my future. I met a lot of wonderful educators in the Victoria area."
Prince, who is in her 40th year teaching at UHV, was chair of the university's Education Department, now the School of Education & Human Development, when Garza was an undergraduate. Her niece's children are enrolled in Fairfax County Public Schools.
"The longtime UHV faculty members are very happy for Dr. Garza and hope that our professional education programs were helpful in her successful career," Prince said.
Garza said being a consummate learner has served her well.
When asked what advice she would have for aspiring school leaders she said, "I would tell students studying to become administrators to stay curious. I would also say that humility goes a long way. It's not about you; it's about service to the children. I am a big believer in public schools, and we need great leaders."
After teaching elementary school in Yoakum from 1986 to 1991, Garza spent the next three years working as an education specialist for the Region III Education Service Center in Victoria. She next became the principal at East Side Elementary School in Palacios before taking a job in 1996 as the El Campo Independent School District curriculum supervisor. She later worked for the Katy, Corpus Christi and Houston school districts. Garza served as superintendent of Lubbock Independent School District from 2009 to 2013.
Garza said she and her husband struggled with the decision about whether she should take the job in Virginia, in part because both always lived in Texas. Garza's parents live in Yoakum, and her husband is from Corpus Christi.
"We love the state and all of our family is in Texas, but the opportunity to lead Fairfax County Public Schools was one I could not pass up," Garza said. "We're enjoying learning about this part of the country. Being this close to D.C. is exciting."
Garza is the first woman to lead Fairfax County Public Schools. She oversees 196 schools in that district and more than 23,000 employees. The district has an operating budget of about $2.5 billion.
One key to running a large school district is making sure the core leadership team aligns well in terms of direction and values, she said.
"I've assembled a wonderful team, so we're able to be nimble and fight the inertia that exists in large systems," she said. "When you get the right people in the right places, you can overcome that inertia."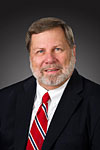 Fred Litton
Garza said she tells staff members they are interviewing for their next job every day even if they don't know it. She encourages them to do their best because someone is paying attention.
"I benefitted from good advice throughout my career and I try to do the same thing for other people, which is to recognize talent and provide encouragement along the way," she said. "I never thought it my wildest dreams I'd be in Virginia running this great system."
Fred Litton, dean of the UHV School of Education & Human Development, said the school is proud to have Garza as an alumna.
"She is a great example to our students of what can be accomplished through higher education and hard work," he said. "I wish Dr. Garza continued success in her leadership role at Fairfax County Public Schools."
The University of Houston-Victoria, located in the heart of the Coastal Bend region since 1973 in Victoria, Texas, offers courses leading to more than 80 academic programs in the schools of Arts & Sciences; Business Administration; and Education, Health Professions & Human Development. UHV provides face-to-face classes at its Victoria campus, as well as an instructional site in Katy, Texas, and online classes that students can take from anywhere. UHV supports the American Association of State Colleges and Universities Opportunities for All initiative to increase awareness about state colleges and universities and the important role they have in providing a high-quality and accessible education to an increasingly diverse student population, as well as contributing to regional and state economic development.