Close
Poet to bring love of interaction to UHV/ABR Reading Series
When Nick Flynn, a poet and professor in the University of Houston creative writing program, sits down to write, he doesn't always have a clear goal or message in mind.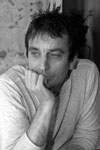 Nick Flynn
"A lot of it is just showing up to the page," Flynn said. "You have to take time each day to write. I don't have any one formula for it except to show up, but I try to maintain a kind of attentive and meditative state. I try to be completely alert but aware of my subconscious."
Flynn is the first writer in the spring 2015 University of Houston-Victoria/American Book Review Reading Series. His memoir, "Another Bullshit Night in Suck City," was given the PEN/Martha Albrand Award and recently was made into a movie starring Robert Di Niro. Flynn will make his presentation at noon Feb. 11 in the Alcorn Auditorium of UHV University West, 3007 N. Ben Wilson St. The public is invited to attend the free reading.
"Nick Flynn is an inspiring writer who possesses a unique perspective," said Jeffrey Di Leo, dean of the UHV School of Arts & Sciences and ABR publisher and editor. "I am glad to know he will be sharing his thought-provoking, internationally recognized writing with Victoria."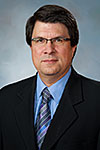 Jeffrey Di Leo
Although he has written two memoirs, Flynn considers himself mainly a poet. He was first introduced to contemporary poetry during a workshop with James Tate when Flynn was an undergraduate at the University of Massachusetts.
"He exposed me to this world of contemporary poetry that kind of ruined me for anything else," Flynn said. "That was the beginning of me being a poet even though I don't think I wrote a decent poem for 10 years after that. That level of difficulty is something that attracted me to it. It seems so simple, but putting together those few words can be really hard."
Flynn attributes his love of writing to a variety of factors, including his love of reading. But he also attributes his choice of profession to something more internal. It's in his DNA, he said. Just as some people are drawn to science, business or flying planes, he gravitates toward the excitement and mystery of language and its unlimited uses.
It's that diversity that gives language power, Flynn said. He has experienced feelings working on his book, "The Ticking is the Bomb," about why he was even writing it. But as the book unfolded and the story came together, the answer came out of that process. That ability to bring out self-realization is what makes language and the act of writing so powerful.
"It's a moment of discovering something you didn't know before," he said. "Something you didn't or couldn't understand before starts to come together, and a pattern emerges. By working through the language, you end up working through the issues."
Flynn hasn't decided what he wants to share with the audience at his Victoria reading. He plans to read something from his poetry and memoirs, but he said he doesn't like to create a set plan until he comes to a reading and does some exploring and interaction.
"I usually like to get to know the town and breathe in a little bit of the air before I make a decision," Flynn said. "I don't want to set it in stone too far in advance, because it limits interacting with the environment. I sometimes decide about a minute before going up. It will be fluid until that moment, until I get into the room and read the atmosphere."
He's most looking forward to the question-and-answer period after his presentation. Interaction and active engagement is something he enjoys, particularly when it comes to learning why people choose to come to a personal reading.
"I once had a woman in Paris perform a poem by reading it into my ear," Flynn said. "It was part of her performance style. I'd do that at this reading, but there will probably be too many people there."
Flynn has a new book of poems titled "My Feelings" slated for release this spring.
Other writers scheduled for the spring 2015 UHV/ABR Reading Series are:
Stephen Graham Jones, Feb. 19 – A Texas-born author, Jones is the author of numerous novels, collections and short stories, including "Zombie Sharks with Metal Teeth," "The Least of my Scars," "Gospel of Z" and "Not for Nothing." Jones has been a finalist for numerous awards and has won the Texas Institute of Letters Award for Fiction and the Independent Publishers Award for Multicultural Fiction. His novel, "Growing Up Dead in Texas," was a Texas Monthly book selection.
Stephen Harrigan, March 12 – Austin-based author Harrigan got his start as a staff writer at Texas Monthly, where he later became a senior editor. Harrigan has written three novels and three books of nonfiction. His novel, "The Gates of the Alamo," was a New York Times bestseller and has won several awards. Harrigan is also a screenwriter. His "King of Texas" was produced and aired on TNT. It starred Patrick Stewart.
Megan Kruse, April 2 – Kruse's creative writing has appeared in various magazines such as Narrative Magazine, The Sun, Thumbnail Magazine and many others. Kruse received nominations for the Pushcart Prize in 2005, 2006 and 2011. Her short story, "Dollywood," is one of 100 Other Distinguished Stories listed in Best American Short Stories 2011. Her first novel, "Call Me Home," will be released in March 2015.
Alice Notley, April 23 – Notley, a poet, was a finalist for the Pulitzer Prize and winner of the Los Angeles Times Book Prize for Poetry for "Mysteries of Small Houses." She has won grants and awards for her work from the American Academy of Arts and Letters, the Poetry Society of America, Academy of American Poets, the Foundation for Contemporary Arts and many others. The Indie pop band AroarA selected several poems from Notley's collection "In the Pines" and set them to music for its Polaris Music Prize-nominated 2013 EP "In the Pines."
ABR is a nonprofit, internationally distributed literary journal published six times a year. It began in 1977, moved to UHV in 2007 and has a circulation of about 8,000. The journal specializes in reviews of works published by small presses.
For more information about the UHV/ABR Reading Series, call the ABR office at 361-570-4101 or go to www.americanbookreview.org.
The University of Houston-Victoria, located in the heart of the Coastal Bend region since 1973 in Victoria, Texas, offers courses leading to more than 80 academic programs in the schools of Arts & Sciences; Business Administration; and Education, Health Professions & Human Development. UHV provides face-to-face classes at its Victoria campus, as well as an instructional site in Katy, Texas, and online classes that students can take from anywhere. UHV supports the American Association of State Colleges and Universities Opportunities for All initiative to increase awareness about state colleges and universities and the important role they have in providing a high-quality and accessible education to an increasingly diverse student population, as well as contributing to regional and state economic development.