Close
UHV students to vote on adding fee for student center construction
University of Houston-Victoria students living within a 50-mile radius of Victoria will decide Feb. 3-5 if they will fund construction of the university's first student center.
The proposed center will have a UHV bookstore, food court and space for students to study or hang out before or after classes.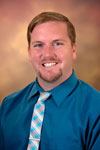 Michael Wilkinson
Geographically eligible students will vote on whether UHV should add a student fee for the sole purpose of financing, constructing, operating, maintaining and improving a student center. If approved, a fee of $150 would be charged each fall and spring semester to students living within 50 miles of Victoria. The fee would be $50 for students taking summer classes that are between five and 10 weeks in length or $100 for summer courses lasting 10 or more weeks.
Michael Wilkinson, UHV associate director of Student Life, said a standalone student center would help the university create its own identity.
"A student center helps create a culture on campus that is inviting and shows that we are our own entity," he said. "I look at a student center like a living room. Everyone wants to be comfortable in a living room. It's a place to sit down and relax. The vast majority of universities have student centers. It's vital for our students to let their voice be heard, and vote on whether they want one."
Higher education institutions in Texas can't use state money to construct student centers. Student fees are a common approach to funding construction, Wilkinson said. Even after the center is built, the fee will remain in effect for upkeep and maintenance.
Voting will be done electronically through JagSync, UHV's student organization portal. The site can be accessed by students 24 hours a day during the three days of voting.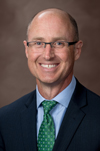 Jay Lambert
Jay Lambert, UHV vice president for enrollment management and student affairs, said a student center is a crucial step in helping UHV develop into a destination university.
"A student center is necessary to support student engagement and provide amenities found at many other regional universities," he said. "A center would be an initial step toward this goal and provide the campus community with a central meeting place where everyone is welcomed."
UHV Interim President Vic Morgan formed a student center committee in the fall to study other student centers and discuss what features should be included in a center in Victoria. The committee consists of staff members and five UHV students who work in various university offices or are involved in student organizations.
"The committee has been focused on getting students' ideas about what they want in this student center rather than having faculty and staff members plan it," said Dawn Savage, a UHV Student Life coordinator. "The students spearheaded the priorities of the center. We left it up to them because they are the ones who will be using it."
The four main features students on the committee wanted were a food court with national chains, a UHV bookstore, a game room and a lounge area.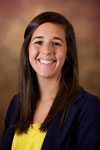 Dawn Savage
"They really liked the idea of having a bookstore that would sell UHV apparel," Savage said. "The game room would be a great place to hang out with friends and a venue to play pool or table tennis. Students also are asking for some place they can go between classes or meetings, so a lounge area would be an ideal place to study or just relax."
Savage said other amenities students brought up are meeting spaces, group study areas, student organization offices and a ballroom for events.
"If this vote is passed, students will continue to play an integral part throughout the planning process," Savage said. "Through the committee and open forums, students will have input on the design and layout of the building. Students will have a stake in this."
Initial plans for the building call for 17,580 square feet of useable space. The location and construction timeline aren't known yet. Cost estimates depend on a number of factors.
The UHV Student Government Association will have a meeting at 7:30 p.m. Thursday in the UHV University Center Multi-Purpose Room to provide information about the proposed center.
In addition, there will be an open forum at 6 p.m. Tuesday in the UHV University West Alcorn Auditorium, 3007 N. Ben Wilson St. Student Life staff members, Lambert and students on the committee will be on hand to answer questions. There also will be a table set up outside Jaguar Hall Dining Tuesday through Feb. 5 to encourage students to vote.
"Students will have an opportunity to make their mark on campus and leave their legacy," Wilkinson said. "It's a chance to create something new for the university and make an impact for the future."
The University of Houston-Victoria, located in the heart of the Coastal Bend region since 1973 in Victoria, Texas, offers courses leading to more than 80 academic programs in the schools of Arts & Sciences; Business Administration; and Education, Health Professions & Human Development. UHV provides face-to-face classes at its Victoria campus, as well as an instructional site in Katy, Texas, and online classes that students can take from anywhere. UHV supports the American Association of State Colleges and Universities Opportunities for All initiative to increase awareness about state colleges and universities and the important role they have in providing a high-quality and accessible education to an increasingly diverse student population, as well as contributing to regional and state economic development.