Close
UHV SBDC to offer workers' compensation information
The University of Houston-Victoria Small Business Development Center is ready to help business owners unravel the complications of insurance and workers' compensation.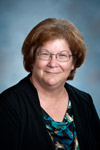 Jean Smith
"If you have employees, you need to have something in place in case of injuries or accidents," said Jean Smith, UHV SBDC training coordinator. "In Texas, you don't have to have workers' compensation, but even then, there are reporting requirements. That's what the workshop is all about."
The UHV SBDC will host the training workshop Basics of Workers Compensation for Employers from 10 a.m. to noon Feb. 12 in the SBDC training room, 3402 N. Ben Wilson St. The workshop is offered in partnership with the Small Business Administration district office in San Antonio and will be presented by Pat Crawford, a workers' compensation specialist for the Texas Department of Insurance Division of Workers' Compensation. The event is free and open to the public.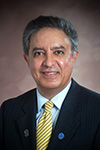 Farhang Niroomand
"Workers' compensation insurance is an important tool for businesses across the country," said Farhang Niroomand, dean of the UHV School of Business Administration. "Unfortunately, it can also be complicated and difficult to understand. By offering this training session, the UHV SBDC is giving business owners in the community a chance to learn about this tool and how it can be used to protect their employees and businesses."
The workshop will look at workers' compensation from a business owner's standpoint, Smith said. Workers' compensation is primarily a state-regulated insurance system. The idea is that if an employee is hurt on the job or has a work-related injury or illness, it provides him with some replacement income and medical benefits while also protecting the employer from litigation.
"It's extremely important to have a plan if a worker is injured, whether you have workers' compensation or not," Crawford said. "Employers should consider the situation in an effort to make the best decision for them and their employees. In order to do that, they need to understand the information presented at this workshop."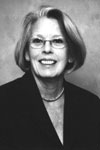 Pat Crawford
A big part of that decision depends on what kind of work an employer requires, Crawford said. An office environment where employees do little physical movement and mostly answer phones or work on computers has a much lower risk than an oilfield drilling business where employees face considerable risk from physically demanding work. That is just one of the factors employers must consider when getting coverage.
"I want people to leave this workshop with the knowledge of how to make the best decision for their individual companies on workers' compensation coverage," Crawford said. "Employers need to understand the workers' compensation system and the protection that it offers, learn how to work effectively with insurance carriers and control the cost of claims."
To register for the workshop, call 361-485-4485 or toll free at 1-877-895-7232, or email sbdc@uhv.edu.
The UHV SBDC is part of a nationwide small business assistance program serving the small business community, in partnership with federal, state and local governments. The center offers business advising, training and technical assistance to existing and start-up businesses in an 11-county area.
The University of Houston-Victoria, located in the heart of the Coastal Bend region since 1973 in Victoria, Texas, offers courses leading to more than 80 academic programs in the schools of Arts & Sciences; Business Administration; and Education, Health Professions & Human Development. UHV provides face-to-face classes at its Victoria campus, as well as an instructional site in Katy, Texas, and online classes that students can take from anywhere. UHV supports the American Association of State Colleges and Universities Opportunities for All initiative to increase awareness about state colleges and universities and the important role they have in providing a high-quality and accessible education to an increasingly diverse student population, as well as contributing to regional and state economic development.