Close
UHV Black History Month events look back on 1964 Freedom Summer
The University of Houston-Victoria is observing Black History Month this year by looking back more than 50 years to the Freedom Summer of 1964 in Mississippi.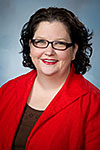 Beverly Tomek
"Last year was the 50th anniversary of Freedom Summer, so we thought it is a good time to talk about where we are now and how much progress was really made during the past 50 years," said Beverly Tomek, coordinator of the UHV School of Arts & Sciences history program. "We also realized that we only have a limited amount of time with the generation that was there. We need to get their stories and record their motivations and memories, so we can teach those who follow."
The Freedom Summer was an effort in 1964 to register black voters in Mississippi. Volunteers from across the nation converged on the state to campaign for civil rights and equality. In addition to voter registration, those involved also set up schools and community centers. The events were coordinated by the Council of Federated Organizations, which was made up of several groups including the Student Nonviolent Coordinating Committee, the National Council of Churches Delta Ministry and the Congress on Racial Equality. The participants in Freedom Summer faced opposition and even violence from local residents, the Ku Klux Klan, law enforcement and government establishments.
As part of the Freedom Summer theme, the University of Houston-Victoria will host a variety of events open to the public throughout February. Those events include a Voices of Freedom Summer panel discussion and Tour of Jim Crow Victoria on Saturday and the Black History Month Poster Contest reception on Feb. 13.
The Voices of Freedom Summer panel discussion will take place at 1 p.m. Saturday in the Victoria College/UHV Library basement classroom, 2602 N. Ben Jordan St. The panelists are Benny Martinez, an 81-year-old ninth-generation Texan involved in the League of United Latin American Citizens, and Harold Simmons, curator for the El Campo African American museum. The event is free and open to the public, and the audience is welcome to take part in the discussion.
After the discussion, attendees will have the opportunity to take part in the Tour of Jim Crow Victoria. The driving tour will visit sites and landmarks in Victoria that were historically segregated, including the Evergreen Cemetery and the Victoria Colored School on Convent Street.
At 5:30 p.m. on Feb. 13, UHV will host the Black History Month Poster Contest reception in the University Center Multi-Purpose Room. The reception will honor Victoria fifth-grade students who participated in the UHV Black History Month Poster Contest. The top three winners will be announced. There also will be a dance performance by the UHV African Student Association.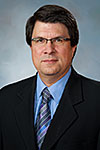 Jeffrey Di Leo
To cap Black History Month, the UHV School of Arts & Sciences is launching the A.D. Sheffield Symposium on African American History. The symposium will take place at 1 p.m. Feb. 28 in the UHV University Center Multi-Purpose Room, 3007 N. Ben Wilson St. The event is free and open to the public.
"The A.D. Sheffield Symposium on African American History is a wonderful addition to UHV's offerings," said Jeffrey Di Leo, dean of the UHV School of Arts & Sciences. "It is a mirror to what the School of Arts & Sciences has done for more than a quarter of a century for Hispanic culture with the landmark Martin de León Symposium. I look forward to seeing this addition become a regular part of UHV's connection to the Crossroads community."
The symposium is named in honor of A.D. Sheffield, a Victoria mortician who also served as the vice principal of the Victoria school for black students. Sheffield, who was black, was a bit of a controversial figure in his own right. At a time when society had clear divisions along racial lines, his mortuary embalmed black and white residents.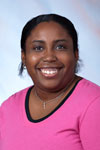 Cherlyn Hodge
"We took great care when naming the symposium because we want it to be around forever," said Cherlyn Hodge, UHV School of Arts & Sciences advising coordinator. "We wanted a good local role model. People in the community don't know a lot about him, and we wanted to recognize his contributions to the Victoria African American community."
The symposium will feature two speakers: Phil Lapsansky, a retired curator of rare books for the Library Company of Philadelphia and an active participant in Freedom Summer; and LaGuana Gray, a historian at the University of Texas at San Antonio specializing in African American studies. Lapsansky will share his personal experiences from his working in Mississippi from 1964 to 1966, and Gray will offer an overview of the Freedom Summer movement. Attendees can take part in a question-and-answer session after the presentations.
"I was already an enthusiastic supporter of the civil rights movement from afar, so I decided to go down and offer my services for whatever they might need," Lapsansky said. "I got to work in communications. I worked for the Council of Federated Organizations, which involved manning phone lines, mobilizing in case of arrests or emergencies, calling the police or the FBI, writing press releases on topics and coverage, and putting together a radio broadcast for Chicago about the weekly news in Mississippi."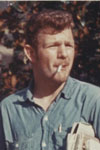 Phil Lapsansky in 1964
As part of his efforts, Lapsansky worked to preserve the records of what happened during that summer for future generations. He and his colleagues created the Freedom Information Service, which did publicity. They salvaged what they could of the Council of Federated Organizations' information and papers. Through it all, he watched people take a stand.
"My most powerful memories are of the people," Lapsansky said. "Their commitment to developing communities, nurturing local leadership, bankrolling themselves and mobilizing others to overcome their fears was amazing. The violence was incredible, pressure was enormous, and the government in the South was working to generate fear in black people, especially men. To see the leaders overcome and work around that was inspiring. It was really a revolutionary movement. I'm delighted, pleased and honored to have been there working with such wonderful people."
The message of the Freedom Summer and the civil rights movement is one that carries on to all generations, Lapsansky said. He wants that to be communicated to those who come to the symposium.
"I want young people to understand that resistance is possible, you can do it, and it can work," Lapsansky said. "This movement had an impact on several that followed, including the anti-war movement and the women's movement. Every generation has to figure out on its own what it has to do or change and hopefully learn from previous generations."
For more information about the poster contest, contact Nancy Gresham at 361-570-4351 or greshamn@uhv.edu. To learn more about the symposium or panel discussion, contact Tomek at 361-570-4363 or tomekb@uhv.edu.
The University of Houston-Victoria, located in the heart of the Coastal Bend region since 1973 in Victoria, Texas, offers courses leading to more than 80 academic programs in the schools of Arts & Sciences; Business Administration; and Education, Health Professions & Human Development. UHV provides face-to-face classes at its Victoria campus, as well as an instructional site in Katy, Texas, and online classes that students can take from anywhere. UHV supports the American Association of State Colleges and Universities Opportunities for All initiative to increase awareness about state colleges and universities and the important role they have in providing a high-quality and accessible education to an increasingly diverse student population, as well as contributing to regional and state economic development.