Close
Renowned German health educator to give two talks for UHV
In her University of Houston-Victoria health studies classes, Sandra Vamos makes it a point to talk about international health care systems.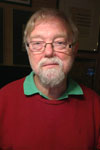 Klaus Klein
Those lessons will take on an even greater meaning when Klaus Klein, a professor of biology and health education at the University of Cologne in Germany, meets with students and gives two public lectures about the past, present and future of health care in Germany.
"Dr. Klein's visit will be an eye-opening experience for students, many of whom are not familiar with health care systems in foreign countries," said Vamos, an associate professor of health education in the UHV School of Education & Human Development. "As we become an increasingly global society, it's important for students to have a better grasp of global health care. That's why I'm thrilled Dr. Klein will be sharing his wisdom."
Klein will make presentations in Victoria and Sugar Land. The first talk will begin at 5 p.m. Feb. 17 in the UHV University West Alcorn Auditorium, 3007 N. Ben Wilson St., in Victoria. The free event will serve as the UHV School of Education & Human Development's Spring Symposium and is part of the UHV Provost's Lecture Series.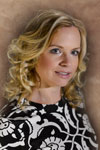 Sandra Vamos
Klein also will speak at 7 p.m. Feb. 19 in Room 180 in Brazos Hall at UH Sugar Land, 14000 University Drive. A reception will start at 6 p.m. The free event is part of the UHV School of Business Administration Willis Group Distinguished Speaker Series and the UHV Provost's Lecture Series.
Klein has taught at the University of Cologne for more than 30 years. He was the founder and director of the Health Education Research Unit and the founding editor of the Journal of Health & Environment. A renowned researcher in the field of school health education, Klein has authored 30 books and more than 200 publications in scholarly journals.
"We are honored that Dr. Klein will be visiting us for a series of lectures and classroom visits," said Jeffrey Cass, UHV provost and vice president for academic affairs. "His vast expertise in the fields of health care and health education will be of great interest to many of our students and faculty members as well as health care professionals in Victoria and Fort Bend."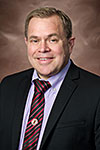 Jeffrey Cass
Klein will talk about how the future of health care in Germany has become a permanent part of the political agenda. In order to understand the current structure of the German health care system, Klein said it's necessary to look back to the roots to see the evolution the system has undergone. He plans to delve into how the cultural implications of health care can be traced back to the beginning of Christianity and how the fundamental values of Christianity still govern the health insurance and health care systems today.
Vamos said Klein has served as a mentor and collaborator for the past 15 years. The university Vamos previously taught at in Vancouver, Canada had a formal partnership with the University of Cologne.
As part of the agreement, Vamos took her graduate students to Germany as a core travel abroad health education course, and German students visited Canada. She would like to work on a similar arrangement for UHV in the future.
"Among other things, the University of Cologne is well known for its health education research," Vamos said. "University faculty members do a lot of interesting and innovative projects and are eager to share and learn. That's why Dr. Klein is enthusiastic about coming here."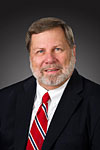 Fred Litton
Vamos attended an invitational international annual conference in Cologne, Germany, in December and presented on health literacy. She also was invited to conduct an international workshop at the Cologne Center for Ethics, Rights, Economics and Social Sciences of Health about recent developments in health literacy research and practice. Kirsten Schlüter, director and chair of the Institute for Biology Education at the University of Cologne, told Vamos the institute would like to explore a partnership with UHV, which could include joint programs, shared research, faculty visits and student exchanges.
"We are excited about Dr. Klein's visit and the possibility of future collaboration with the University of Cologne," said Fred Litton, dean of the UHV School of Education & Human Development. "Our health studies bachelor's degree just began in 2014, but it already is gaining popularity and recognition. To have a leading expert in the field on campus is a great step forward."
Vamos said Klein's speech also will appeal to UHV business students, especially those studying health care administration.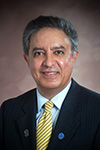 Farhang Niroomand
Farhang Niroomand, dean of the UHV School of Business Administration, said he's looking forward to hearing what possible lessons – positive and negative – business students can learn from how Germany has handled health care operations.
"There's still a lot of talk about President Obama's health care law, socialization of medicine and privatization – all of which have to do with economics," he said. "It's beneficial to have a global learning experience, and we're fortunate to be able to hear from an esteemed researcher and teacher."
Since 2011, the Willis Group Distinguished Speaker Series has brought in area executives to discuss contemporary business issues. The UHV School of Education & Human Development offers a symposium every spring and fall. The events are a free public service the school offers to help educate the community about topics of interest.
The Provost's Lecture Series began as part of the university's 40th anniversary celebration in 2013 as a way to bring more opportunities for scholarly discussion to UHV.
The University of Houston-Victoria, located in the heart of the Coastal Bend region since 1973 in Victoria, Texas, offers courses leading to more than 80 academic programs in the schools of Arts & Sciences; Business Administration; and Education, Health Professions & Human Development. UHV provides face-to-face classes at its Victoria campus, as well as an instructional site in Katy, Texas, and online classes that students can take from anywhere. UHV supports the American Association of State Colleges and Universities Opportunities for All initiative to increase awareness about state colleges and universities and the important role they have in providing a high-quality and accessible education to an increasingly diverse student population, as well as contributing to regional and state economic development.