Close
UHV School of Education & Human Development hosts book drive
When a University of Houston-Victoria administrator heard that only one in three of the 16 million children living in poverty has a book at home, he decided to take action.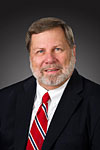 Fred Litton
After researching U.S. child literacy rates, Fred Litton, dean of the UHV School of Education & Human Development, decided to start Books for Beginners, a drive to collect books for children up to 4 years old. The drive is underway and will continue until May.
"I looked at those numbers and thought, 'We know something about education and literacy. We can do something about this,'" Litton said. "Children don't have to be in a middle-class or affluent family to grow up with books in the home. Without books in the home and being actively read to, children will be left behind their peers. They'll start behind and end up staying behind."
Victoria has a public library with computers and free access to books, but the income gap problem still applies, Litton said. Many lower-income families don't have cars or other ready means of transportation to get to the library and take advantage of those resources. If there are books in the home, children have a chance of being read to, he said. If there are no books, that isn't an option.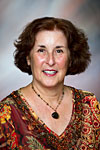 Jane Fry
Litton ran the idea of a book drive for beginning readers by the school's literacy faculty, and they agreed it was a good idea, said Jane Fry, associate dean for the UHV School of Education & Human Development and an associate professor in literacy studies.
"We appreciate Dean Litton's support and understanding of early and emerging reading for young children," Fry said. "The literacy faculty has held book drives and literacy conferences at UHV in the past. We are glad to see the school's leadership taking an interest in this issue and supporting our efforts."
Although the drive doesn't have a set goal for the number of books collected, one faculty member hopes there will be enough to fill the dean's office, Litton said.
"Research shows that the reading level a child achieves by third grade is the best predictor of high school graduation and career success," Litton said. "That shows we need to do something early on. By age 4, children from higher-income families have heard and average of 30 million more words than their lower-income peers."
The UHV School of Education & Human Development has started reaching out to the community by posting Books for Beginners flyers in various locations, including public places, bookstores, doctor's offices and retail locations.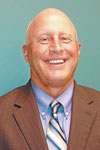 Robert Jaklich
The campaign is scheduled to run through the rest of the spring semester. Once the books are collected, the Victoria Independent School District will distribute the books to families.
"We are extremely grateful to UHV for leading this campaign to expand literacy in the homes of our community's youngest students," VISD Superintendent Robert Jaklich said. "We know that just putting a book in the hands of a child opens doors of imagination, builds vocabulary and lays a solid foundation for future academic success. We have been working diligently to provide books to build home libraries for our children for several years. The support of the UHV School of Education & Human Development will help us achieve our vision of developing young readers and providing them with a future of endless possibilities."
Books can be delivered to the UHV School of Education & Human Development office in Room 228 of UHV University West, 3007 N. Ben Wilson St. The school also is accepting monetary donations or gift cards to local bookstores. A book is available for people to sign who wish to be acknowledged as contributing to the campaign, and labels with donors' names will be placed inside the donated books.
For more information on the Books for Beginners campaign, contact Litton's office at 361-570-4260 or littonf@uhv.edu.
The University of Houston-Victoria, located in the heart of the Coastal Bend region since 1973 in Victoria, Texas, offers courses leading to more than 80 academic programs in the schools of Arts & Sciences; Business Administration; and Education, Health Professions & Human Development. UHV provides face-to-face classes at its Victoria campus, as well as an instructional site in Katy, Texas, and online classes that students can take from anywhere. UHV supports the American Association of State Colleges and Universities Opportunities for All initiative to increase awareness about state colleges and universities and the important role they have in providing a high-quality and accessible education to an increasingly diverse student population, as well as contributing to regional and state economic development.