Close
Workshop for small businesses offers fair labor information
Victoria-area small business owners will have the opportunity to learn about federal labor laws in an upcoming University of Houston-Victoria Small Business Development Center workshop.
The Fair Labor Standards Act Record Keeping and Compliance workshop will examine the Fair Labor Standards Act of 1938. A representative from the Victoria office of the U.S. Department of Labor, Wage and Hour Division will teach the free workshop from 10 a.m. to noon Wednesday in the UHV SBDC training room, 3402 N. Ben Wilson St.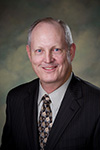 Joe Humphreys
"The regulations set forth in the Fair Labor Standards Act are crucial pieces of information that small business owners need to understand," UHV SBDC Director Joe Humphreys said. "Issues such as minimum wage, hours worked and salary exemptions can impact a small business in a major way."
Workshop attendees will learn basic information about topics including minimum wage, overtime, exemptions, independent contractors and child labor. There will be a slideshow presentation as well as handouts about how to properly keep records in compliance with the law. Attendees also will receive information and links for more Fair Labor Standards Act information on the U.S. Department of Labor website at www.dol.gov/compliance/laws.
"Every successful business owner should be familiar with the Fair Labor Standards Act," said Farhang Niroomand, dean of the UHV School of Business Administration. "This training is an essential tool that entrepreneurs should take advantage of, as are any services offered by the Small Business Development Center."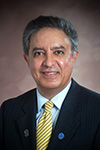 Farhang Niroomand
One of the advantages of this training for business owners is learning how federal regulations relate and apply to a business from an expert whose job is to enforce these rules, Humphreys said. For example, the law applies to businesses that do $500,000 or more in sales. That means startup businesses that have not reached that level may not be covered under the legislation. But as businesses grow, they eventually will need to conform to the standards.
The workshop will focus specifically on federal law and will not include in-depth discussion of state labor laws or other policies, Humphreys said. Although there are many topics to discuss, the main focus of the training will be on recordkeeping and compliance, which are important subjects for any business owner to understand.
"Business owners will be able to get specific answers to their questions," Humphreys said. "People who are thinking about starting a business also should come. Entrepreneurs don't always know how much a business can grow in that first year, so it's good to know if the law applies to a new business."
To register for the workshop, contact the SBDC at 361-485-4485, toll free at 1-877-895-7232 or email sbdc@uhv.edu.
The UHV SBDC is part of a nationwide small business assistance program serving the small business community in partnership with federal, state and local governments. The center offers business advising, training and technical assistance to existing and start-up businesses in an 11-county area.
The University of Houston-Victoria, located in the heart of the Coastal Bend region since 1973 in Victoria, Texas, offers courses leading to more than 80 academic programs in the schools of Arts & Sciences; Business Administration; and Education, Health Professions & Human Development. UHV provides face-to-face classes at its Victoria campus, as well as an instructional site in Katy, Texas, and online classes that students can take from anywhere. UHV supports the American Association of State Colleges and Universities Opportunities for All initiative to increase awareness about state colleges and universities and the important role they have in providing a high-quality and accessible education to an increasingly diverse student population, as well as contributing to regional and state economic development.