Close
Visiting UHV/ABR writer tells stories connected to Texas
When Texas author Stephen Harrigan was growing up, he always knew he wanted to be a writer.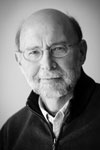 Stephen Harrigan
Even as he cut grass and worked as a yardman, he knew. He started writing in his spare time and eventually started to get some smaller pieces published in magazines. He began making a living as a writer at age 24, and his first novel was published when he was 30. Much of his work today focuses on or takes place in Texas.
"I grew up in Texas, and it's natural that when you grow up somewhere, you want to write about it," Harrigan said. "You know about it better than other places, and you have deeper roots and connections. I've done a lot of writing about Texas history and different areas in the state, so I'm comfortable with the setting, and it's a place where I understand myself as well."
Harrigan will be the third author in the University of Houston-Victoria/American Book Review Spring Reading Series. He will speak from noon to 1 p.m. March 12 in the Alcorn Auditorium of University West, 3007 N. Ben Wilson St. The reading is free and open to the public.
"Stephen Harrigan is a gifted storyteller who shares stories of Texas through the lenses of fiction and prose," said Jeffrey Di Leo, dean of the UHV School of Arts & Science and ABR publisher and editor. "His writing is clear and engaging, and his novels offer a unique perspective about the stories of our state."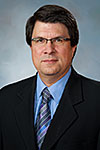 Jeffrey Di Leo
As part of his presentation, Harrigan plans to read an excerpt from his book, "The Gates of the Alamo." The historical fiction follows a naturalist, a widow innkeeper and her son to the mission and through the historic battle.
"I chose the story of the Alamo because it's kind of the dead-center target of Texas mythology," Harrigan said. "I was in the mood to write something big that offered a different point of view or perspective on a story we thought we all knew. There are a lot of things to write about in Texas, but the most recognizable event in Texas history continues to be the Alamo."
Harrigan spent eight years working on the novel. For the first year, he focused entirely on researching the history of the battle and life in South Texas during that period. For the next seven years, he alternated between writing the story and researching.
The importance of research in writing a strong, cohesive story is something he learned early in his writing career and was solidified when he started working for Texas Monthly.
"You really have to know the world you're writing about," Harrigan said. "If you write about Texas in 1836 or the Johnson Space Center in 2010, you have to get to know them before you can write about them. You can talk to people, read about things, and you don't have to wait for inspiration. Go out and learn about the topic."
In addition to "The Gates of the Alamo," Harrigan plans to read an excerpt from a novel he recently finished titled "A Friend of Mr. Lincoln." His new book is about Abraham Lincoln's life before he was president, when he was a lawyer and legislator in Springfield, Ill., and the development of Lincoln as a personality.
Harrigan currently is a writer at large and film review columnist for Texas Monthly. He's worked with the magazine for years. The best part about writing for Texas Monthly is it helps get him out of the house, Harrigan said. The stories he writes require him to do plenty of traveling, even going as far away as Madagascar.
One article he wrote for the magazine focused on Pompeo Coppini, an Italian sculptor who lived in Texas in the 1930s. While studying Coppini's work, Harrigan was inspired to fictionalize the tale of the creation of one of the sculptor's pieces, which became the novel "Remember Ben Clayton." In the novel, a sculptor looking for one last chance to do something great is hired by a West Texas rancher to cast a bronze statue of his son, who was killed during World War I.
Although his work often has a connection to Texas, Harrigan doesn't pay attention to genre labels. He writes about whatever interests him.
"I don't want to be nailed down," he said. "I don't want people to think of me as any one particular kind of writer. I like to surprise people, and more importantly, I like to surprise myself. You never know if a book will work until it's done, so you're in a constant state of surprise and sometimes terror when you're writing a book. No one can tell you how or why to do it. You're constantly teaching yourself something you didn't already know."
Other writers scheduled for the spring 2015 UHV/ABR Reading Series are:
Megan Kruse, April 2 – Kruse's creative writing has appeared in various magazines such as Narrative Magazine, The Sun, Thumbnail Magazine and many others. Kruse received nominations for the Pushcart Prize in 2005, 2006 and 2011. Her short story, "Dollywood," is one of 100 Other Distinguished Stories listed in Best American Short Stories 2011. Her first novel, "Call Me Home," will be released in March.
Alice Notley, April 23 – Notley, a poet, was a finalist for the Pulitzer Prize and winner of the Los Angeles Times Book Prize for Poetry for "Mysteries of Small Houses." She has won grants and awards for her work from the American Academy of Arts and Letters, the Poetry Society of America, Academy of American Poets, the Foundation for Contemporary Arts and many others. The Indie pop band AroarA selected several poems from Notley's collection "In the Pines" and set them to music for its Polaris Music Prize-nominated 2013 EP "In the Pines."
ABR is a nonprofit, internationally distributed literary journal published six times a year. It began in 1977, moved to UHV in 2007 and has a circulation of about 8,000. The journal specializes in reviews of works published by small presses.
For more information about the UHV/ABR Reading Series, call the ABR office at 361-570-4101 or go to www.americanbookreview.org.
The University of Houston-Victoria, located in the heart of the Coastal Bend region since 1973 in Victoria, Texas, offers courses leading to more than 80 academic programs in the schools of Arts & Sciences; Business Administration; and Education, Health Professions & Human Development. UHV provides face-to-face classes at its Victoria campus, as well as an instructional site in Katy, Texas, and online classes that students can take from anywhere. UHV supports the American Association of State Colleges and Universities Opportunities for All initiative to increase awareness about state colleges and universities and the important role they have in providing a high-quality and accessible education to an increasingly diverse student population, as well as contributing to regional and state economic development.