Close
UHV SBDC offers eight-week QuickBooks course
When it comes to keeping track of financial information for small businesses, quality resources are available, but some business owners may not know how to use the software.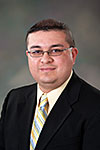 Mark Martinez
For the first time, the University of Houston-Victoria Small Business Development Center is offering an eight-week course, QuickBooks Complete 2014, to teach business owners how to use the QuickBooks software program. QuickBooks helps organize financial data by tracking sales, expenses and other information in the day-to-day operations of a business.
"QuickBooks is one of the most sought-after accounting software options available because of its popularity and ease of use," said Mark Martinez, a UHV SBDC certified business advisor and QuickBooks Pro advisor. "Most people feel more comfortable using QuickBooks than some other software options."
QuickBooks 2014 Complete will take place from 6 to 9 p.m. every Tuesday and Thursday beginning March 24 in Room 205 of the UHV University Center, 3007 N. Ben Wilson St. There is a registration fee of $350 for textbooks and the instructor. Registration is required, and the course is limited to 16 students.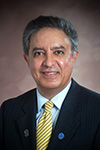 Farhang Niroomand
"A program such as QuickBooks and the financial organization it provides are instrumental for small businesses," said Farhang Niroomand, dean of the UHV School of Business Administration. "By providing this training, the UHV Small Business Development Center is enabling and equipping business owners in the Victoria area with the tools they need to stay organized and plot a course for future success."
In the past, UHV SBDC advisors taught clients how to use the QuickBooks software through one-on-one training. This year, the center invested in a curriculum that uses a hands-on, step-by-step approach to learning QuickBooks. Martinez will help attendees through the process of using the software, including a look at all the available programs, tools, reports and other options.
"The benefit of this course is that you will have someone there to help you," said Jean Smith, UHV SBDC training coordinator. "If you get lost while trying to use the program, Mark will be on hand to help you figure it out and better understand the software. We're especially thankful to UHV for letting us use one of the computer labs for this class."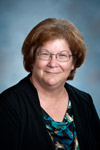 Jean Smith
Attendees will go through the process of setting up a company and using the different features. The goal of the training is to teach small business owners how to use the software in order to understand the information being put in and what is recorded, Martinez said. It also will be a good tool for people who already have the program but don't know how best to use it or read the trends and information reflected in the data entry.
"Because QuickBooks is a popular program, a lot of business owners buy it, but then they don't know how to use it properly," UHV SBDC Director Joe Humphreys said. "It's easy to run, but that also means it's easy to use it incorrectly and make mistakes. Recognizing incorrect codes or data entries and mistakes is part of the goal of this training."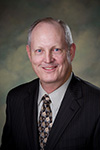 Joe Humphreys
Many accounting firms are purchasing and using QuickBooks because their clients are using the program, Martinez said. That way, clients can bring their QuickBooks files to their accountant or send the files via the Internet. Instead of bringing a box of financial documents, business owners can present an organized set of data.
Martinez encourages people who are not sure about the program's benefits to download a free trial version. When the program is used correctly, it has a lot to offer, he said. Users can learn about their business's financial direction, the books will be cleaner, and CPAs will be happier.
"A lot of the people I've helped learn QuickBooks have really liked and appreciated the level of control and ownership they feel when working the financial information," Martinez said. "They often wonder why they didn't use the program years ago."
For more information about what the program covers, look for the SBDC Web page side menu for "QuickBooks for Small Business" at sbdc.uhv.edu/sbdceventtickets/quickbooks.aspx. To register for the course, contact the SBDC at 361-485-4485, toll free at 1-877-895-7232 or go to www.uhvsbdc.org.
The UHV SBDC is part of a nationwide small business assistance program serving the small business community in partnership with federal, state and local governments. The center offers business advising, training and technical assistance to existing and start-up businesses in an 11-county area.
The University of Houston-Victoria, located in the heart of the Coastal Bend region since 1973 in Victoria, Texas, offers courses leading to more than 80 academic programs in the schools of Arts & Sciences; Business Administration; and Education, Health Professions & Human Development. UHV provides face-to-face classes at its Victoria campus, as well as an instructional site in Katy, Texas, and online classes that students can take from anywhere. UHV supports the American Association of State Colleges and Universities Opportunities for All initiative to increase awareness about state colleges and universities and the important role they have in providing a high-quality and accessible education to an increasingly diverse student population, as well as contributing to regional and state economic development.