Close
UHV/ABR author's debut novel tells family story in multiple voices
Megan Kruse said her drive to write comes from a desire to live other people's lives.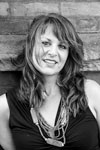 Megan Kruse
"I always felt kind of cheated that I was born into only one life," she said. "I would love to transport someone to another world. How I can do that is through description in my writing."
Kruse, the next author in the University of Houston-Victoria/American Book Review Spring Reading Series, has been praised for the vivid settings in her debut novel, "Call Me Home." One of those settings is a fictionalized version of Luling, Texas, where Kruse was a substitute teacher and worked at Andy's Lounge from 2010 to 2012.
"I'm from the Pacific Northwest, and Texas had such a different culture and geography," she said. "I was fixated with trying to understand it. I don't know if I got it right, but it was fun to try."
Kruse, who now lives in Seattle, will return to Texas to give a reading of her new novel from noon to 1 p.m. April 2 in the Alcorn Auditorium of UHV University West, 3007 N. Ben Wilson St. The reading is free and open to the public.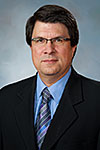 Jeffrey Di Leo
"We're pleased that Megan will share her remarkable creative writing talents with our students and community members," said Jeffrey Di Leo, dean of the UHV School of Arts & Sciences and ABR publisher and editor. "It's exciting to have an author visit fresh off the release of her first novel, especially one that has drawn so much acclaim."
Kruse's creative writing has appeared in various magazines such as Narrative Magazine, The Sun and Thumbnail Magazine. She received nominations for the Pushcart Prize in 2005, 2006 and 2011. Her short story, "Dollywood," is one of 100 Other Distinguished Stories listed in Best American Short Stories 2011. Her novel was released on March 1.
"Call Me Home" braids the stories of a family in three distinct voices: Amy, who leaves her Texas home at 19 to start a new life with a man she barely knows, and her two children, Jackson and Lydia, who are rocked by their parents' abusive relationship. When Amy is forced to bargain for the safety of one child over the other, she must retrace the steps in the life she has chosen. Jackson, 18, and made visible by his sexuality, leaves home and eventually finds work on a construction crew in the Idaho mountains, where he begins a potentially ruinous affair with Don, the married foreman of his crew. Lydia, his 13-year-old sister, returns with her mother to Texas, struggling to understand what she perceives to be her mother's selfishness.
The book switches back and forth between 1990 and 2010. Kruse liked the idea of looking at a family from the perspective of each family member. She said so much of her book is about what happens to the family after it's fractured.
"I wanted to go back in time to show what spurred those choices," she said. "It's a really great tool in writing. No one makes a choice to head for ruin. It was nice to move back in time to clarify the character's intention and how at the time the decisions they made were the right ones."
Kruse spent about a year working in domestic violence intervention. She said it was an emotional time.
"I was overwhelmed watching people in pain who were trying to pull their lives back from people who had stolen them," she said. "I would walk through any city and be hyperaware of people on the run and how giant this problem was. I had to leave that kind of work. Writing about it has let me sort out some of those feelings. I still feel like I'm part of the movement."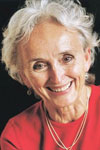 Beverley Lowry
Beverley Lowry, UHV writer in residence, said Kruse wrote a tough, unflinching and loving story about an isolated family trying to scrape by and find a way to survive.
"I was deeply moved by the lives of her characters and scared for them right up to the end," she said. "It's just a wonderful book, in every way."
Kruse is in the midst of a book tour for her novel with upcoming stops planned in Houston, Austin and San Antonio. She said the tour is exhausting and amazing. While she loves writing, she isn't crazy about self-promotion.
"But what I found is people who come to these events are my people," she said. "They want to talk about writing and language. I feel like the world is a more connected place knowing that there are people out there who want to talk about the same kind of themes."
Kruse said being a published author was the one dream she had since childhood.
"How often does someone achieve their solitary dream?" she asked. "I was coming to terms with this dream not happening. Now that it has, I don't have a sense I will ever be able to solely make a living writing creatively, but I do think the world is open to me. I have the confidence to tell the stories I want to tell and to take chances and creative leaps."
The final speaker in the spring series is Alice Notley, a poet who was a finalist for the Pulitzer Prize and winner of the Los Angeles Times Book Prize for Poetry for "Mysteries of Small Houses." Notley, who will speak on April 23, has won grants and awards for her work from the American Academy of Arts and Letters, the Poetry Society of America, Academy of American Poets, the Foundation for Contemporary Arts and many others. The Indie pop band AroarA selected several poems from Notley's collection "In the Pines" and set them to music for its Polaris Music Prize-nominated 2013 EP "In the Pines."
ABR is a nonprofit, internationally distributed literary journal published six times a year. It began in 1977, moved to UHV in 2007 and has a circulation of about 8,000. The journal specializes in reviews of works published by small presses.
For more information about the UHV/ABR Reading Series, call the ABR office at 361-570-4101 or go to www.americanbookreview.org.
The University of Houston-Victoria, located in the heart of the Coastal Bend region since 1973 in Victoria, Texas, offers courses leading to more than 80 academic programs in the schools of Arts & Sciences; Business Administration; and Education, Health Professions & Human Development. UHV provides face-to-face classes at its Victoria campus, as well as an instructional site in Katy, Texas, and online classes that students can take from anywhere. UHV supports the American Association of State Colleges and Universities Opportunities for All initiative to increase awareness about state colleges and universities and the important role they have in providing a high-quality and accessible education to an increasingly diverse student population, as well as contributing to regional and state economic development.