Close
New UHV political science bachelor's to start in fall
University of Houston-Victoria undergraduates interested in careers in law or politics can major in the university's new political science degree in the fall.
The UHV School of Arts & Sciences is starting a Bachelor of Science in political science. The 120-credit-hour program aims to provide students with the foundation, skills and knowledge that are valuable in many different professions.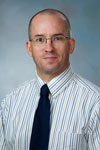 Craig Goodman
"Whatever career students go into, government will be part of their lives," said Craig Goodman, a UHV assistant professor of political science. "This degree will give students the tools to understand why government works the way it does. Students can, in turn, use those tools in either governmental or nongovernmental settings. The skills developed will make our graduates attractive to employers."
UHV already offers a political science minor, and two government courses are part of the undergraduate core curriculum. The addition of a bachelor's degree recently was approved by the UH System Board of Regents and the Texas Higher Education Coordination Board.
"We're excited to bring political science to our expanding list of bachelor's degree programs," said Jeffrey Di Leo, dean of the UHV School of Arts & Sciences. "Dr. Goodman and Dr. Gino Tozzi took the lead in coming up with a dynamic degree plan with many interesting courses that should appeal to a wide audience. Students will develop critical and creative thinking."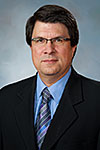 Jeffrey Di Leo
Students majoring in political science will have their choice of two tracks to help them better understand the theories and philosophies of political systems. The political science track focuses on the research behind political science and how research is done to properly integrate a theoretical understanding of the political world with the realities of the politics. The pre-law track focuses on the theoretical underpinnings of the legal system and its relationship to the political world.
All students majoring in political science will take four required courses: "Professional Writing," "Introduction to Public Policy," "World Politics" and "Senior Capstone Seminar in Political Science." Those choosing the political science track also will take "Research Methods for Political Scientists," while those in the pre-law track will take "Advanced Public Speaking" and "America Court System."
A number of new elective classes also have been added including courses about Congress, the presidency and the judicial system. In addition, students can take electives from other disciplines.
"The pre-law track takes a more interdisciplinary focus for students who have cross-cutting interests, such as criminal justice or public speaking," Goodman said. "The track lets students combine different sets of interests. Dr. Di Leo asked us to come up with something a little different than a traditional political science major, so the tracks set us apart."
Goodman said many political science majors go on to law school. Other popular careers for graduates are political or public administration careers in both elected and nonelected positions. Some graduates go on to jobs in business, education and communications.
Gino Tozzi
"No doors are closed to political science degree holders," Goodman said. "While some graduates run for office or have administrative careers, such as a city manager, others go on to successful careers in other occupations. Majoring in political science will help students develop skills that are valuable. They will learn how to deal with different types of information and express themselves clearly when making points."
For now, the courses will be taught face to face in Victoria by Goodman and Tozzi, a UHV lecturer of political science. Down the line, some classes may be offered online.
"I think this program will be popular because there is nothing like it within 100 miles of Victoria, which gives us a large customer base to serve." Tozzi said. "The location, affordability and quality instruction will set us apart from other political science programs."
Prospective or current UHV students who have questions about the new political science degree may contact Goodman at goodmanc@uhv.edu or Tozzi at tozzig@uhv.edu.
The University of Houston-Victoria, located in the heart of the Coastal Bend region since 1973 in Victoria, Texas, offers courses leading to more than 80 academic programs in the schools of Arts & Sciences; Business Administration; and Education, Health Professions & Human Development. UHV provides face-to-face classes at its Victoria campus, as well as an instructional site in Katy, Texas, and online classes that students can take from anywhere. UHV supports the American Association of State Colleges and Universities Opportunities for All initiative to increase awareness about state colleges and universities and the important role they have in providing a high-quality and accessible education to an increasingly diverse student population, as well as contributing to regional and state economic development.