Close
UHV SBDC workshop will cover ins and outs of commercial loans
Business owners attempting to get a loan often are surprised and discouraged by the amount of financial information requested by lenders.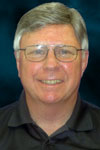 Art Vandaveer
"Many business owners think that the lender is trying to run their business," said Art Vandaveer, vice president of business services and special assets at TDECU in Lake Jackson. "That's not the case. The financial information requested by the lender gives both the lender and the business owner a better understanding of the business's operations."
Vandaveer will be the speaker in an upcoming University of Houston-Victoria Small Business Development Center workshop about commercial loans.
Lending for Small Business will take place from 10 a.m. to noon Tuesday at the UHV SBDC building, 3402 N. Ben Wilson St. The workshop is free and open to the public.
Vandaveer has more 30 years of professional, financial and accounting experience. He has served as chief financial officer of a privately held corporation, worked as a certified public accountant and run an entrepreneurial business consultancy and business brokerage practice.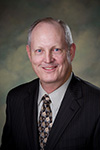 Joe Humphreys
"Mr. Vandaveer brings a banker's perspective regarding financing," UHV SBDC Director Joe Humphreys said. "He'll be able to give terrific insight into the world of business financing, including loan types and requirements."
Vandaveer said he will discuss the financial information needed for a lender to make a sound credit decision. Most banks and credit unions are in the business of providing financial capital.
"If we turned down every lending opportunity, we would be out of business," he said. "As lenders, it's our responsibility to properly underwrite each loan request to make sure that the business has the means to repay the loan. In many ways, the lending process is a cooperative effort. Sometimes our response may be 'not yet.' If the business owner is willing to spend the time and effort to work with the lender and organizations like the UHV SBDC, the 'not yet' can be turned into a 'yes.'"
Each lending institution has its own niche market, Vandaveer said. Tuesday's presentation will explore the market that TDECU has focused on to make commercial loans.
"I hope that the audience takes away a better understanding of the underwriting process and understand that when the borrower and the lender work together to better define the requirements of the business, the result will be a loan product that best addresses those needs," he said.
To register for the workshop, call the UHV SBDC at 361-485-4485 or toll free at 1-877-895-7232, or email sbdc@uhv.edu.
The UHV SBDC is part of a nationwide small business assistance program that serves the small business community in partnership with federal, state and local governments. The center offers business advising, training and technical assistance to existing and start-up businesses in an 11-county area.
The University of Houston-Victoria, located in the heart of the Coastal Bend region since 1973 in Victoria, Texas, offers courses leading to more than 80 academic programs in the schools of Arts & Sciences; Business Administration; and Education, Health Professions & Human Development. UHV provides face-to-face classes at its Victoria campus, as well as an instructional site in Katy, Texas, and online classes that students can take from anywhere. UHV supports the American Association of State Colleges and Universities Opportunities for All initiative to increase awareness about state colleges and universities and the important role they have in providing a high-quality and accessible education to an increasingly diverse student population, as well as contributing to regional and state economic development.