Close
Poet brings urban poetry to UHV/ABR reading series
When full-time poet Alice Notley was first approached about using the poems from her book, "In the Pines," as lyrics for the indie band AroarA's music, she was apprehensive.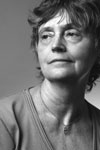 Alice Notley
"I was initially afraid it would be like theft, but it wasn't at all," Notley said. "One of the musicians kept me informed all along the way as he was working on the songs. And my book uses folk music, adapts it and changes it, as if it were itself folk music, so what he did was logical, faithful to the form."
In the end, Notley ended up developing a close relationship with Andrew Whiteman and Ariel Engle, the musicians who make up AroarA. The "In the Pines" CD was nominated for a 2013 Polaris Music Prize.
Notley will be the final speaker in the spring 2015 University of Houston-Victoria/American Book Review Reading Series. She will read a selection of her work from noon to 1 p.m. April 23 in the Alcorn Auditorium at UHV University West, 3007 N. Ben Wilson St. The reading is free and open to the public.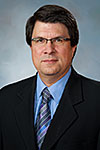 Jeffrey Di Leo
"Alice Notley is an internationally celebrated poet who has received many accolades from across the world," said Jeffrey Di Leo, dean of the UHV School of Arts & Sciences and ABR publisher and editor. "Her work is unique and explores many of the themes and questions that impact all humanity. I am honored to welcome her to the university and Victoria."
Notley didn't start her writing career as a poet. When she first began writing in college, she produced short stories and was admitted to the Writers Workshop at the University of Iowa as a fiction writer. However, she started writing poetry shortly after entering the workshop, and she left with a degree in both poetry and fiction.
"I have no idea what inspired me," Notley said. "I don't understand the concept of inspiration, although I know poets supposedly are inspired. I write poetry because it was given to me to write it, and the urge has been overwhelming ever since I began."
Her association with the second generation of the New York School, a loose affiliation of poets and artists who lived in New York during the late 20th century, influenced Notley's style. Poets of the New York School displayed an avant-garde style that was described as urban poetry that included wit and incident and an interest in the surface of the poem.
But since the 1990s, Notley has been called an epic poet because of the length of her work. She usually is writing books or long poems, and works with philosophical themes – why people might be here in life, why people always go to war, what consciousness is like, what dreams are for, and how people relate to the whole cosmos. Her poetry also includes a lot of feminism.
"I am currently working on talking to the dead and to the living that I don't really know," Notley said. "My poetry contains a lot of voices, and I try to let them speak. I would like to tell a story of the beginning of the universe and the beginning of death; I am working at it."
Although she will share her work with UHV and the Victoria community, Notley does not have a set message.
"I want people to enjoy themselves most of all," Notley said. "I perform my poems, and I like for people to be interested in the reading itself. What they take away is up to them."
ABR is a nonprofit, internationally distributed literary journal published six times a year. It began in 1977, moved to UHV in 2007 and has a circulation of about 8,000. The journal specializes in reviews of works published by small presses.
For more information about the UHV/ABR Reading Series, call the ABR office at 361-570-4101 or go to www.americanbookreview.org.
The University of Houston-Victoria, located in the heart of the Coastal Bend region since 1973 in Victoria, Texas, offers courses leading to more than 80 academic programs in the schools of Arts & Sciences; Business Administration; and Education, Health Professions & Human Development. UHV provides face-to-face classes at its Victoria campus, as well as an instructional site in Katy, Texas, and online classes that students can take from anywhere. UHV supports the American Association of State Colleges and Universities Opportunities for All initiative to increase awareness about state colleges and universities and the important role they have in providing a high-quality and accessible education to an increasingly diverse student population, as well as contributing to regional and state economic development.