Close
UHV hosting lecture dissecting the past year in Texas politics
It has been an eventful year for Texas politics with no shortage of issues, battles and scandals.
A political science scholar will visit the University of Houston-Victoria Wednesday to discuss the lively year and look ahead to what the new governor and Legislature may have in store for the rest of 2015.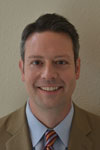 Brandon Rottinghaus
Brandon Rottinghaus, a UH associate professor of political science and the Senator Don Henderson Scholar, will present Scandals, Fracking and Battlegrounds: Five Lessons from a Year in Texas Politics. The event will take place from noon to 1 p.m. in the UHV University Center Multi-Purpose Room, 3007 N. Ben Wilson St. The lecture is free and open to the public.
Among the topics that will be addressed are the efforts of Battleground Texas to turn Texas "blue," rifts in the state's Republican Party, scandals involving former Gov. Rick Perry and trends in policy and politics with the new state executive leadership.
"All the major executive officers are new for the first time in more than a decade," Rottinghaus said. "We also have an almost completely new Texas Senate, and about a third of the House membership has changed. As a result, we're seeing certain issues being pushed that haven't gotten much traction in the past. The priorities of the new leadership are apparent, and it has shifted the direction of policy."
With the executive turnover and the Texas Legislature debating several weighty issues this session, Gino Tozzi, a UHV political science lecturer, thought it would be a good time to invite Rottinghaus to Victoria to give students and community members an update on the state of Texas politics.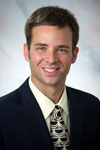 Gino Tozzi
"It's important for Victoria residents to know what lawmakers in Austin are doing because it will have a significant impact on the city and this university," Tozzi said. "If UHV is able to receive tuition revenue bonds for future construction, it will lead to a number of positive local economic benefits."
The House passed a bill April 9 that paves the way for UHV to receive $60 million in TRBs. The bill, or a similar version of it, must still be approved by the Texas Senate and signed by Gov. Greg Abbott.
How the state's money is used is a central concern for most citizens even if they don't regularly follow politics, Rottinghaus said.
"There's an assumption that government is working well unless we hear otherwise," he said. "I think at this point we are hearing otherwise. Problems have come up with how the state issues contracts and whether people need to disclose conflicts of interest."
Rottinghaus' research interests include the executive politics and research methods. His commentary has appeared in many media outlets, including the Texas Tribune, Houston Chronicle, New York Times, CNN and NPR. He is the author of "The Provisional Pulpit: Modern Conditional Presidential Leadership of Public Opinion," "The Institutional Effects of Executive Scandal" and a forthcoming book on executive unilateral power.
"His research is outstanding and numerous," Tozzi said. "It has a big impact on how we view executives and the actions they take. He also has analyzed the factors prolonging scandal."
Tozzi said he's interested to hear Rottinghaus' take on Perry and the efforts of Democrats to make Texas a two-party state.
"The changing demographics of the state make it look like it could be blue," Tozzi said. "However, the recent election shows us the state is as darkly red as ever."
The University of Houston-Victoria, located in the heart of the Coastal Bend region since 1973 in Victoria, Texas, offers courses leading to more than 80 academic programs in the schools of Arts & Sciences; Business Administration; and Education, Health Professions & Human Development. UHV provides face-to-face classes at its Victoria campus, as well as an instructional site in Katy, Texas, and online classes that students can take from anywhere. UHV supports the American Association of State Colleges and Universities Opportunities for All initiative to increase awareness about state colleges and universities and the important role they have in providing a high-quality and accessible education to an increasingly diverse student population, as well as contributing to regional and state economic development.