Close
UHV Small Business Development Center brings home three regional awards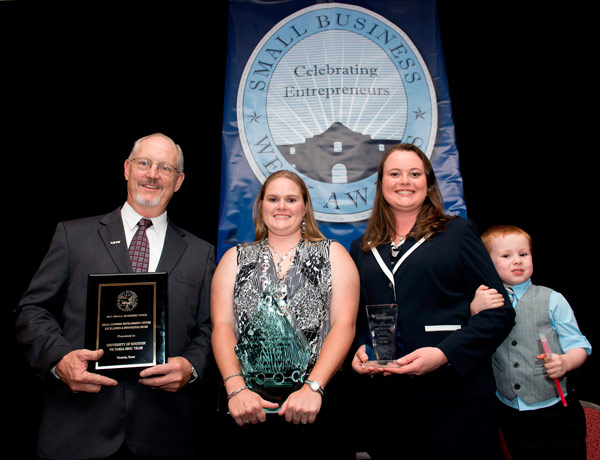 The University of Houston-Victoria Small Business Development Center played a part in three awards presented May 14 at the Small Business Week Awards in San Antonio. Accepting the awards were Joe Humphreys, left, UHV SBDC director; Kaylin Kliem, daughter of Diane Kliem, president of Kliem & Associates, Attorneys at Law; and Lisa Barr, senior business advisor and associate director of the UHV SBDC. Standing with Barr was her 4-year-old son, Adam.
The University of Houston-Victoria Small Business Development Center's dedication to the success of regional businesses is breaking into new territory with three major awards.
The center earned the SBDC Excellence and Innovation Award for the first time at the Small Business Week Awards on May 14 in San Antonio. In addition, Lisa Barr, senior business advisor and associate director of the UHV SBDC, won her third SBDC State Star award, and Diane Kliem, president of Kliem & Associates, Attorneys at Law in Victoria, received the Small Business Person of the Year Award.
Kliem and Barr's awards are the perfect illustration of why the UHV SBDC earned the Excellence and Innovation award, UHV SBDC Director Joe Humphreys said. When Kliem first began working with Barr in 2010 to plan her law firm, she already was ahead of the curve.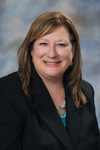 Diane Kliem
"Many of our clients come to us with a business idea or a general concept," Barr said. "Diane was different from our typical clients because she already had a full business plan and a lot of the initial planning work done. We were able to be a third party with no vested interest in her business' success for her to bounce ideas off of and get impartial input."
That dedication is why Kliem received the award. This was the first time a Victoria business owner took home the honor.
Kliem was recommended for the award by the UHV SBDC, and she had to compile a binder full of information about herself and her business for the judges to consider. This included financial information, growth statistics, three letters of recommendation, her resume, community service and organizations, and a profile about herself, which was submitted to the U.S. Small Business Administration awards committee. After the winners were announced, a short video was made featuring Kliem and Barr talking about the interaction that helped make the business successful.
"It was quite an accomplishment for Diane to earn that award," Barr said. "Through the years, she's become what we call a relationship client. We touch base periodically, and there have been times when she comes back and asks us to help her with some aspects of growing or running her business."
Barr's State Star award was chosen based on how many clients she advised during the past year and the number of hours she spent working with clients. Her leadership and service activities in the community also were taken into consideration. In addition to her job at the UHV SBDC, Barr works with the Victoria Professional Express Network, a chapter of the American Business Women's Network, and with the Southwest Texas Border SBDC Network.
"Lisa's award was well deserved," Kliem said. "She has always been a good source who is unbiased and has a lot of knowledge and marketing background to help her clients. I don't think anyone who has come to her has left without getting a lot of help."
As part of her award, Barr will represent the South-West Texas Border SBDC Network at the national conference. Because this is the third time she has won the award, Barr is no longer eligible to win. She is the center's first multiple winner of the State Star award. She received her first in 2011 and the second in 2014. Barr would like to keep the award in Victoria, so she plans to work with the center's business advisors and encourage them.
The relationship and trust developed between Kliem and Barr is a demonstration of why the UHV SBDC is able to help small business owners in the region, Humphreys said. The longevity of business advisors at the center allows them to build meaningful, trust-based relationships with clients that form a network in the community and the surrounding region.
"Sometimes clients just need to talk, and sometimes they want help starting a new project," Humphreys said. "They'll stay engaged with the SBDC, and the advisor becomes a confidant who they can go to and get good advice. We have a full-time office open in Gonzales and go to other counties at least a few times a month for services. We're taking our services to the surrounding communities instead of asking business owners to come to us."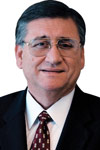 Al Salgado
That connection and involvement on a regional level is what makes the center stand out, said Al Salgado, executive director for the Southwest Texas Border SBDC Network. The ability to operate in communities in a targeted way and serve the needs of businesses in both city and rural environments shows the diversity and excellence of the center's advisors.
"Being able to retain business advisors for a period of several years is a definite advantage for both the SBDC and the community it serves," Salgado said. "Advisors must go through a large amount of training to be able to develop and look at business models for any kind or size of venture and offer useful, constructive advice to the business owner. Serving the community as an efficient team of experienced advisors is where the UHV SBDC excels."
As members of the community become more familiar with individual advisors, business owners who have received assistance are more likely to refer others to the SBDC for help, Humphreys said.
"We want people to know that, most importantly, we really care, and we're capable," Humphreys said. "We've built a reputation of being able to help. Most of our clients come to us as referrals from former and current clients, lenders, chambers of commerce and more. The neatest thing someone can tell us is, 'I couldn't have done this without you.'"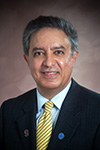 Farhang Niroomand
Another key to the center's success is the support it receives from the university, Humphreys said. UHV has enabled the center to build an experienced staff and bring in services for business owners and the community in the form of workshops, individual advising and other forms of training.
"The Small Business Development Center is one of the most important community outreach programs the university can support," said Farhang Niroomand, dean of the UHV School of Business Administration. "Its efforts touch the lives of individual entrepreneurs, as well as build up Victoria and the surrounding communities."
The UHV SBDC is part of a nationwide small business assistance program that serves the small business community in partnership with federal, state and local governments. The center offers business advising, training and technical assistance to existing and start-up businesses in an 11-county area.
The University of Houston-Victoria, located in the heart of the Coastal Bend region since 1973 in Victoria, Texas, offers courses leading to more than 80 academic programs in the schools of Arts & Sciences; Business Administration; and Education, Health Professions & Human Development. UHV provides face-to-face classes at its Victoria campus, as well as an instructional site in Katy, Texas, and online classes that students can take from anywhere. UHV supports the American Association of State Colleges and Universities Opportunities for All initiative to increase awareness about state colleges and universities and the important role they have in providing a high-quality and accessible education to an increasingly diverse student population, as well as contributing to regional and state economic development.