Close
Workshop examines process for women-owned business certification
Female entrepreneurs in the Victoria area soon will have the opportunity to learn new ways to grow their businesses through a workshop offered by the University of Houston-Victoria Small Business Development Center.
The Woman Business Enterprise certification for Women-Owned Businesses workshop will begin at 9 a.m. on June 11 in the UHV SBDC office training room, 3402 N. Ben Wilson St. The workshop is free and open to the public.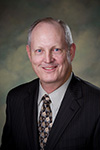 Joe Humphreys
The presenter will be Kenya Williams, business development manager for the Women's Business Enterprise Alliance office in San Antonio. She will explain what the alliance does and how certification opens doors. Williams also will discuss how to navigate the certification process, and what information and documents are needed.
"Women's Business Enterprise certification is something that's done across the country," UHV SBDC Director Joe Humphreys said. "A lot of companies have a goal of working with minority-owned businesses, such as those owned by veterans, women or people with disabilities. This certification provides reassurance that this is a women-owned business. Someone has validated it."
The Women's Business Enterprise Alliance is a national third-party certifier that partners with Small Business Associations and SBDCs to help guide business owners through the certification process and offer support before and after certification.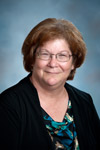 Jean Smith
This is the first time the UHV SBDC has offered a workshop specifically about this certification, said Jean Smith, UHV SBDC training coordinator. In the past, the center has offered training for historically underutilized businesses, such as those owned by women, minorities or veterans.
"UHV SBDC business advisors can help a business, but women business owners who want to be certified also can have the support of the Women's Business Enterprise Center," Smith said. "WBE centers can provide access to networking, working with one of their advisors and other forms of support. It's not just a matter of getting a certification. It's a resource to grow a business."
The WBEA offers two types certification workshops, said April Day, president of Women's Business Enterprise Alliance. The first is a more in-depth session designed for business owners that are ready to start the certification process within 6 months and includes an application clinic. The second is an information session that reviews the benefits of certification and an overview of the process, which is what will be presented at UHV.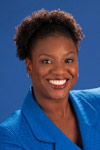 April Day
"This is a good starting point for women business owners looking for options to enhance their brand awareness and competitive edge," Day said. "WBE Certification is a great strategic option for existing women owned businesses ready to expand their marketplace to include federal and/or corporate contracting. Our goal is to ensure that women businesses understand certification, increase business opportunities and create jobs, and have access the opportunities for contracts within our 94 county territory."
The certification process takes about 90 days and includes intensive reviews of a company's legal formation, Day said. The full list of forms, fees and information necessary to apply is on the WBEA website, wbea-texas.org/checklist-for-new-certifications.
"This is an opportunity for owners to invest in their businesses," she said. "When trying to launch, grow or sustain a business, it takes capital. I often see fear about funding and capital. Don't let that stop growth, because when we do, we move into survival mode instead of growth. Certification is not about just surviving; it's about thriving. We are excited to partner with the UHV SBDC to help businesses fearlessly thrive."
To register for the workshop, contact the UHV SBDC at 361-485-4485, 877-895-7232 or sbdc@uhv.edu.
The UHV SBDC is part of a nationwide small business assistance program that serves the small business community in partnership with federal, state and local governments. The center offers business advising, training and technical assistance to existing and start-up businesses in an 11-county area.
The University of Houston-Victoria, located in the heart of the Coastal Bend region since 1973 in Victoria, Texas, offers courses leading to more than 80 academic programs in the schools of Arts & Sciences; Business Administration; and Education, Health Professions & Human Development. UHV provides face-to-face classes at its Victoria campus, as well as an instructional site in Katy, Texas, and online classes that students can take from anywhere. UHV supports the American Association of State Colleges and Universities Opportunities for All initiative to increase awareness about state colleges and universities and the important role they have in providing a high-quality and accessible education to an increasingly diverse student population, as well as contributing to regional and state economic development.