Close
UHV business school to add concentration in HR management
Human resources personnel are an increasingly important part of organizations in today's economy, and the University of Houston-Victoria has decided to help graduate and undergraduate students develop those skills.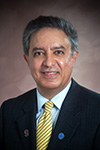 Farhang Niroomand
In the fall, the UHV School of Business Administration will add a human resource management concentration to its Bachelor of Business Administration and Master of Business Administration degree plans. In addition, the school plans to hire a faculty member with expertise in human resource management.
"The UHV School of Business Administration has received requests in the past from students and faculty members to develop a human resources program," said Farhang Niroomand, dean of the school. "The time is right to add this vital resource to the many quality programs offered at UHV."
The decision to add the program first came up during one of the school's department meetings, said Stephanie Solansky, a UHV associate professor of management and chair of the School of Business Administration Management & Marketing Department. Faculty members expressed interest in developing a concentration, and Solansky already had heard from academic advisors that students were interested.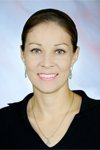 Stephanie Solansky
"Adding this program was something that made sense because of the demand," Solansky said. "We saw enthusiasm for this subject at all levels."
A proposal committee made up of management faculty members Barjinder Singh, Nagarajan Ramamoorthy, Olga Chapa and Donna Stringer developed the human resource management concentration proposals, which were approved by the UHV faculty and leadership.
"Adding this concentration will be a big plus for us as a business school," said Singh, an assistant professor who was chair of the proposal committee. "Other schools in the UH System have strong human resource management programs, and we've seen a rise in the demand."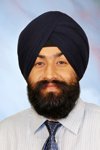 Barjinder Singh
The purpose and value of human resources departments have shifted in the past few decades, Singh said. In the 1970s, the office was seen as a cost center that ate up company resources. Today, it is seen as a vital productivity center that ensures a company or organization is staffed by the best-qualified individuals for each position.
In addition, today's human resources offices also help individual employees by providing services such as mediation, benefits enrollment and information, and training to ensure people have the required skills, knowledge and expertise for their positions.
That's why human resource management is popular, and organizations are asking for people who can handle these positions, Singh said. Companies want people to be skilled and maintain updated knowledge because tools and technology are changing all the time. Even the law changes every now and then, so businesses need someone who can stay ahead of the curve.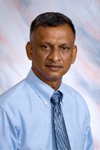 Nagarajan Ramamoorthy
Now that the concentration is approved, a course rotation will be developed. Members of the Management & Marketing Department faculty will teach courses, and some courses offered as part of other management concentrations also will apply to the new program.
Ramamoorthy is chair of the search committee that will evaluate applicants for the new faculty position. The committee will be looking for an applicant who complements the skills and knowledge already brought to the program by the business school's current faculty, he said.
"The human resource management concentration will provide our students with more options to specialize in an area acknowledged to be critical for competitive success," Ramamoorthy said.
Students interested in the BBA or MBA human resources management concentration should contact an academic advisor at 1-800-687-4293 or BusAdvisor@uhv.edu.
The University of Houston-Victoria, located in the heart of the Coastal Bend region since 1973 in Victoria, Texas, offers courses leading to more than 80 academic programs in the schools of Arts & Sciences; Business Administration; and Education, Health Professions & Human Development. UHV provides face-to-face classes at its Victoria campus, as well as an instructional site in Katy, Texas, and online classes that students can take from anywhere. UHV supports the American Association of State Colleges and Universities Opportunities for All initiative to increase awareness about state colleges and universities and the important role they have in providing a high-quality and accessible education to an increasingly diverse student population, as well as contributing to regional and state economic development.