Close
UHV assistant professor's new book pioneers digital publishing options
A new textbook co-authored by Mark Ward Sr., an assistant professor of communication at the University of Houston-Victoria, shows how new digital publishing methods can help keep down the cost of textbooks for students while increasing flexibility for instructors.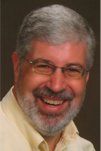 Mark Ward Sr.
"Organizational Communication: Theory, Research, and Practice," was coauthored by Ward; Jason Wrench, an associate professor of communication and media at State University of New York at New Paltz; and Narissra Punyanunt-Carter, an associate professor of communication studies at Texas Tech.
"The book represents three years of research and writing," Ward said. "We believe it offers a unique blend of theory and practice, covering many topics you won't find in other books about organizational communication. Even the basics, such as what is an 'organization' and what is 'communication,' which many other books don't address, are covered by us in depth."
The textbook was published in June by Flat World Knowledge of Irvington, N.Y.
The textbook is available at four price points. At the lowest price of $24, access is given to the online version of the book and online study aids. The next highest price, $42, provides digital all-access to the online version, chapter PDFs, and e-book files for tablets, e-readers and smartphones.
The next two options are for traditionally bound textbooks, printed in either black and white or color. The black-and-white book is $69, and the color version sells for $134. Both also come with access to the online and digital versions.
"Another feature of the digital format is the ability for instructors to customize it for their classes," Ward said. "If instructors want to change the order of the chapters, delete a chapter, rearrange or delete sections within a chapter, or add their own text, images or videos, all it takes is a mouse click."
All these features are a supplement to, not a substitute for, academic quality, Ward said. The volume was peer-reviewed by scholars at 15 U.S. institutions. Ward was the lead author for the chapters on modern organizational communication theory, organizational culture, organizational identity, organizations and technology, and corporate communications.
Ward is a qualitative scholar who learns how organizations communicate by spending time observing them in the field. In contrast, Wrench and Punyanunt-Carter are quantitative scholars, who take surveys and generate statistical analyses.
"We think these two approaches can be complementary, so another strength of our book is its balance between the two," Ward said. "Many textbooks in the field take one approach or the other. We've blended them to give the book more perspective."
This is Ward's second recent book. His 2014 book, "Deadly Documents," was released by Baywood Publishing and explores the organizational culture of the Holocaust through analyses of everyday Nazi bureaucratic documents. This fall, Praeger Publishers will release "The Electronic Church in the Digital Age," a two-volume series edited by Ward that pulls together the latest research by scholars of evangelical mass media.
The University of Houston-Victoria, located in the heart of the Coastal Bend region since 1973 in Victoria, Texas, offers courses leading to more than 80 academic programs in the schools of Arts & Sciences; Business Administration; and Education, Health Professions & Human Development. UHV provides face-to-face classes at its Victoria campus, as well as an instructional site in Katy, Texas, and online classes that students can take from anywhere. UHV supports the American Association of State Colleges and Universities Opportunities for All initiative to increase awareness about state colleges and universities and the important role they have in providing a high-quality and accessible education to an increasingly diverse student population, as well as contributing to regional and state economic development.