Close
Victoria Business and Education Coalition plans move to UHV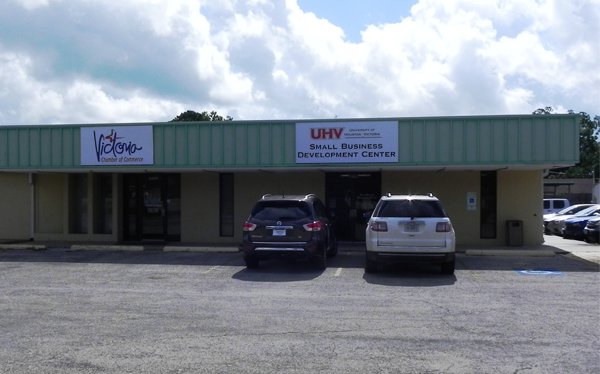 The Totah Building on the University of Houston-Victoria campus soon will house the Victoria Business and Education Coalition. The Victoria Chamber of Commerce has moved, and the UHV Small Business Development Center will be relocating across the street to the new UHV University North building.
An August move to a building on the University of Houston-Victoria campus will make the Victoria Business and Education Coalition more visible and could lead to additional collaboration with university students and programs.
VBEC is an educational initiative of UHV, Victoria College, Victoria Independent School District, Victoria Chamber of Commerce and many area businesses and individuals. The coalition will move into the UHV Totah Building, 3404 N. Ben Wilson St., in mid-August.
The Totah Building previously housed the chamber. The UHV Small Business Development Center is located in the Totah Building, but staff will move in the near future into UHV University North, the university's new academic and economic development building.
Lanell Mantey, VBEC executive director and a UHV alumna, said relocating from downtown has several advantages.
"It's a more accessible and open location," Mantey said. "Volunteers and community members will be able to see us faster."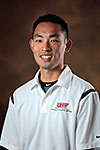 Billy Lagal
VBEC's mission is to inspire children to overcome barriers by reaching their educational goals through the support of local citizens and businesses. Greater accessibility to the VBEC office will help raise awareness of that mission, said Billy Lagal, VBEC board member and UHV associate director for admissions and student recruitment.
"VBEC will be able to put its own sign in front and better display its brand," he said. "There's a longstanding history with UHV, so this location made a lot of sense. The visibility also will drive home the correlation of UHV and VBEC as partners."
For the past several years, UHV students have served as mentors at Victoria elementary, middle and high schools. More than 20 UHV students were involved in VBEC's mentoring program during the 2014-2015 school year by tutoring on various school subjects. Students typically volunteer once a week at a school of their choosing. Those without transportation ride UHV shuttle buses to the schools.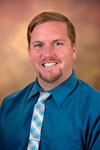 Michael Wilkinson
Michael Wilkinson, director of UHV Student Life & Services, said the UHV students involved with mentoring understand the impact they can make on younger students.
"They realize they can change a student's life for the better," he said. "Some of the kids our students work with are growing up in a challenging environment and don't have enough positive role models in their lives. Some of our students came from that type of environment or had friends who did, so they have a feel for how difficult it can be. It really hits home."
While the mentees are learning more about math, writing or other subjects, the UHV students learn more about the importance of civic engagement.
"It's a two-way street," Wilkinson said. "Our students get a lot from this program. It pushes our students to stay on the straight and narrow and do better in classes and as citizens."
Wilkinson said the mentoring program is open to any student, although the majority of participants have lived in the UHV residence halls.
"We would love to have more students get involved," he said.
With a closer proximity to UHV, Mantey thinks additional students will sign up as mentors.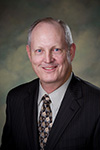 Joe Humphreys
"Students who want to volunteer already are nearby on campus and in the residence halls," she said. "This could allow us to expand an already great partnership with the university."
There also will be some future tie-ins opportunities between VBEC and UHV's new Center for Economic Development and Entrepreneurship. The emphasis of the center will be partnering and collaborating with 11 counties surrounding Victoria to realize rural job creation, increase community awareness and involvement in regional economic development, and better prepare the region for economic stability during cyclical downturns. The center will open on Sept. 1 in the new UHV University North building.
Since some regional economic development aspects deal with youth programs, there will be some future collaboration opportunities with VBEC, said Joe Humphreys, executive director for the new center and SBDC director.
"VBEC has done a great job promoting educational initiatives, and we're looking forward to working with them in the future," Humphreys said.
The University of Houston-Victoria, located in the heart of the Coastal Bend region since 1973 in Victoria, Texas, offers courses leading to more than 80 academic programs in the schools of Arts & Sciences; Business Administration; and Education, Health Professions & Human Development. UHV provides face-to-face classes at its Victoria campus, as well as an instructional site in Katy, Texas, and online classes that students can take from anywhere. UHV supports the American Association of State Colleges and Universities Opportunities for All initiative to increase awareness about state colleges and universities and the important role they have in providing a high-quality and accessible education to an increasingly diverse student population, as well as contributing to regional and state economic development.