Close
UHV SBDC course offers hands-on approach to learning QuickBooks
While QuickBooks 2015 has quickly become the go-to accounting software for many area small businesses, some users still are unfamiliar with all the available features.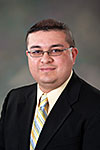 Mark Martinez
"Even if business people have used QuickBooks for a year or more, often they don't realize the capabilities of the program," said Mark Martinez, a certified business advisor III in the University of Houston-Victoria Small Business Development Center. "When they begin to learn those types of things, it really enhances their knowledge, which benefits them and their business."
A QuickBooks ProAdvisor for the past three years, Martinez will teach an in-depth, hands-on class about how business owners, managers and staff members can get the most use out of QuickBooks 2015.
QuickBooks 2015 Complete is a 16-session course that takes place over eight weeks. Classes will be from 5:30 to 9 p.m. Tuesdays and Thursdays in Room 205 of the UHV University Center. The course begins on Sept. 22.
The class costs $350. Participants will receive a textbook, student files, a flash drive and access to a 140-day trial of QuickBooks 2015.
QuickBooks helps organize financial data by tracking sales, expenses and other information in the day-to-day operations of a business. Martinez will help attendees look at the available programs, tools, reports and other options. By spreading the class out over eight weeks, there's ample time to teach, practice and answer questions about each of the modules.
"The best part about the class is everyone brings different backgrounds and experiences," Martinez said. "I like for my class to be interactive. The participants often learn from each other."
This is the second time the UHV SBDC has offered a QuickBooks course. A total of 14 students attended the spring class.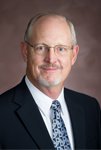 Joe Humphreys
"I've heard good feedback from students in the initial class about how they are now using the program to its full potential," UHV SBDC Director Joe Humphreys said. "Mark does a great job explaining how each of the features can help a business."
Martinez learned that several participants in the spring class were only using QuickBooks as a checkbook register and weren't going further into the program. Martinez showed them helpful tools such as where to find historical data and how to build databases.
"The more management tools people know, the more they can understand, record and analyze the data," Martinez said.
During the first six weeks, participants will learn different aspects of QuickBooks. In the seventh week, they will take everything they learned and put it into practice by running a fictional company.
"That's why the course is hands on," Martinez said. "During the last two weeks, participants start a company, and we practice processing transactions. What we found is attendees really enjoyed that part because they felt like they accomplished something."
The course is limited to 20 attendees. Registration closes Sept. 20. To register, visit www.uhvsbdc.net or call the SBDC at 361-485-4485. A schedule of class topics can be viewed at sbdc.uhv.edu/sbdceventtickets/quickbooks.aspx.
The UHV SBDC is part of a nationwide small business assistance program serving the small business community in partnership with federal, state and local governments. The center offers business advising, training and technical assistance to existing and start-up businesses in an 11-county area.
The University of Houston-Victoria, located in the heart of the Coastal Bend region since 1973 in Victoria, Texas, offers courses leading to more than 80 academic programs in the schools of Arts & Sciences; Business Administration; and Education, Health Professions & Human Development. UHV provides face-to-face classes at its Victoria campus, as well as an instructional site in Katy, Texas, and online classes that students can take from anywhere. UHV supports the American Association of State Colleges and Universities Opportunities for All initiative to increase awareness about state colleges and universities and the important role they have in providing a high-quality and accessible education to an increasingly diverse student population, as well as contributing to regional and state economic development.