Close
Educators, business owner join UHV President's Regional Advisory Board
A board providing guidance to the University of Houston-Victoria has three new members with a combined 76 years of educational experience.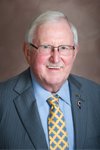 Vic Morgan
The new voting members for the 2015-2016 UHV President's Regional Advisory Board are Debra Baros of Cuero, and Arturo Calvo and Debra Williams, both of Victoria. They each will serve until 2018.
"These new members possess a wealth of experience, and I'm looking forward to them sharing their insights and wisdom with us," UHV Interim President Vic Morgan said.
PRAB is UHV's external advisory board. Its mission is to strengthen and advance UHV and its academic programs, provide counsel on strategic directions and stimulate external giving to the university. PRAB members also play an important role as ambassadors for UHV to their communities and the region. There are 18 voting members on the 2015-2016 advisory board.
The board met on Tuesday for the first time this school year. Among the items discussed were UHV's campus master plan, a strategic enrollment master plan and future nursing programs.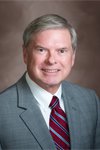 John Shutt
"As we continue to grow into a comprehensive regional university, it's imperative we receive guidance from community, business and education leaders from across the Coastal Bend," Morgan said. "This advisory board will be invaluable in helping me plan and evaluate future decisions."
John Shutt of Edna is the PRAB chair for 2015-2016. Shutt said he'd like for PRAB members to continue to represent UHV in each of their communities.
"We're here to promote the university as a growing, four-year institution and make sure that message gets out there where we live and work," he said.
Shutt replaces Omar Rachid, a Victoria resident who served as chair for the past two years. Rachid will remain on the board. Victoria resident Margery Loeb will continue to serve as vice chair.

Debra Baros
"I was always impressed with Mr. Rachid's organizational abilities and knowledge," Shutt said. "He understood the purpose of our board and the importance of UHV as an institution."
New member Baros has worked as an educator for 44 years as a teacher, curriculum director, elementary school principal and assistant superintendent before retiring. She started the Cuero Independent School District Education Foundation and the Cuero ISD Reading is Fundamental Program, which has distributed more than 50,000 books to students. She also founded the Cuero ISD Parents as Teachers Program that has helped more than 125 students earn a GED.
"Ms. Baros has really been in the educational trenches, and she understands the importance of raising money," Shutt said.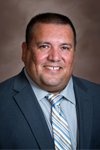 Arturo Calvo
Calvo is the president and founder of Clean All Janitorial Supplies. Since 2013, he has served on the Victoria Independent School District Education Foundation. He also has been a St. Joseph High School board member since 2012. An alumnus of Stroman High School, Calvo is a member of the Boys and Girls Club of Victoria and the Victoria Rotary Club.
"Mr. Calvo brings to the table the perspective of a small business owner and someone who is really active in the community," Shutt said.
A native of San Antonio, Williams has lived in Victoria since 1980. In 2009, she retired from VISD after 29 years as a teacher and campus-level administrator. Her primary focus was on bilingual education.
Williams is a two-time UHV alumna. She earned master's degrees in curriculum and instruction and later obtained a master's in administration and supervision. She does volunteer work for Alpha Delta Kappa, an international sorority for women in education.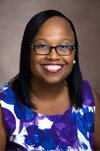 Debra Williams
"Ms. Williams brings a lot of experience, including the important perspective of students who are just entering the university," Shutt said.
Besides Shutt, Rachid and Loeb, the other continuing voting members of the 2015-2016 PRAB are Sally Aman, Bret Baldwin, Daniel Cano, Lane Keller, Mike Rivet, Terry Robinson and Keith Williams, all of Victoria; Janet Leatherwood of Sugar Land, Lou Anne Kellman of El Campo, Gene Moreno of Goliad, Amy Schwartz of Hallettsville, and Kathy Oehlke of Kenedy.
Nonvoting members are Roger Welder, a Victoria resident and member of the UH System Board of Regents, and former regents and Victoria residents Dorothy Alcorn, Morgan Dunn O'Connor and Kay Kerr Walker.
Ex-officio members are Beatriz Espinoza, president of Coastal Bend College; Betty McCrohan, president of Wharton County Junior College; David Hinds, president of Victoria College; Robert Jaklich, superintendent of Victoria Independent School District; and Patty Shafer, executive director of Region III Education Service Center.
The University of Houston-Victoria, located in the heart of the Coastal Bend region since 1973 in Victoria, Texas, offers courses leading to more than 80 academic programs in the schools of Arts & Sciences; Business Administration; and Education, Health Professions & Human Development. UHV provides face-to-face classes at its Victoria campus, as well as an instructional site in Katy, Texas, and online classes that students can take from anywhere. UHV supports the American Association of State Colleges and Universities Opportunities for All initiative to increase awareness about state colleges and universities and the important role they have in providing a high-quality and accessible education to an increasingly diverse student population, as well as contributing to regional and state economic development.