Close
UHV bringing communities together for regional economic development
It was nearly three years ago, but Joe Humphreys, director of the University of Houston-Victoria Small Business Development Center, vividly recalls a meeting that highlighted the significance of a regional approach to economic development.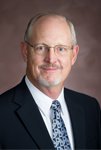 Joe Humphreys
County commissioners and judges, city council members and others from across the Coastal Bend region attended a meeting Nov. 15, 2012, at The Venue in Cuero. Woody Hydrick, principal of Global Location Strategies, spoke about how companies choose a site and how small communities fit in the mix. A week later, Humphreys called several of the attendees to get their thoughts about the meeting.
"What stood out is they realized people in the other counties had some of the same challenges," he said. "Mr. Hydrick's message was that no one community is as strong as a region. Regionalism is a key word. We are in a perfect spot with the Gulf Coast and Eagle Ford Shale. We have an opportunity to develop over time into a stronger region."
In an effort to bring together people and ideas from across 11 counties, UHV has created the new Center for Economic Development & Entrepreneurship led by Humphreys. The center opened Tuesday in UHV University North, the university's new academic and economic development building at 3007 N. Ben Wilson St. The total cost of the facility is about $16 million, which include $6.7 million from the Texas Legislature.
The center is an umbrella organization that encompasses personnel and resources from the UHV School of Business Administration, UHV SBDC, UHV Career Services and the new Regional Center for Economic Development.
The idea behind the regional center is to partner with Aransas, Bee, Calhoun, DeWitt, Goliad, Gonzales, Jackson, Karnes, Lavaca, Refugio and Victoria counties to create rural jobs, increase community awareness and involvement in regional economic development, and better prepare the region for economic stability during cyclical downturns.
"The center will bring people and ideas together," Humphreys said. "Sometimes in Texas you have a Friday Night Lights attitude where everyone competes against each other. Competition is good, but so is cooperation. When you get into economic development, some communities are strong in one area and not as strong in another. We're going to find out everyone's strengths and use them to create regional growth."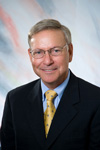 Wayne Beran
While there's been talk between UHV and others involved in economic development about regional cooperation, the concept hasn't gotten off the ground in the past decade. As a neutral party, UHV may be in the best position to spearhead a joint effort, said Wayne Beran, UHV vice president for administration and finance.
"UHV is committed to developing a comprehensive, regional university and seeing the Coastal Bend region grow and thrive," Beran said. "We have the expertise and an outstanding new facility that can serve as a home base for economic development conversations and trainings. If UHV is overseeing this cooperation, it may open doors that weren't open before, and the concept will be taken more seriously."
Chris Hines, CEO of the Port Lavaca Chamber of Commerce, said the regional approach to economic development has caught on elsewhere during the past decade. He's talked with his chamber board about potential advantages of combining resources with agencies in Victoria, Rockport, Cuero and other nearby communities.

Chris Hines
"We needed an organization to get the ball rolling that was not tied to one municipality," he said. "UHV is in a great position to work toward developing this regionalism. I'm looking forward to taking part in establishing this new center."
The UHV SDBC routinely reaches out to chambers of commerce and economic development organizations. The center also will contact elected officials.
Humphreys plans to visit with community leaders to find out their thoughts and needs. He also would like to schedule two regional meetings during the next year with representatives from several communities, as well as provide free training opportunities.
"The Welder Executive Conference Room inside UHV University North was built to have these types of regional meetings and trainings," Humphreys said.
The types of training will be different than what the SBDC provides. Humphreys said there are typically three key areas of economic development. The first is traditional economic development corporations or councils. These groups focus on marketing the area they serve and recruiting new businesses to that service area.
The second is business development, which includes providing training and working directly with businesses to help them grow. The SBDC already handles those initiatives.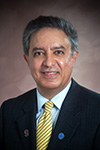 Farhang Niroomand
The third area is capacity building for local communities. Capacity building is a broad term, but it encompasses providing training and tools so communities can help themselves, Humphreys said.
"The Regional Center for Economic Development will be focused on capacity building and related training," he said. "In doing so, we can help the other areas as well. Because the center will have a higher profile, it should complement the awareness communities have of the SBDC. We also can help economic development corporations by bringing in expertise from the UHV School of Business Administration."
All of those efforts combined are what will make up the overall Center for Economic Development & Entrepreneurship.
"Combining the expertise of the UHV School of Business Administration and the UHV SBDC's community relationships will make the center an essential mechanism to drive regional economic growth," said Farhang Niroomand, dean of the UHV School of Business Administration. "This isn't a short-term fix. It's a long-term commitment by UHV to become a regional university and regional partner."
The University of Houston-Victoria, located in the heart of the Coastal Bend region since 1973 in Victoria, Texas, offers courses leading to more than 80 academic programs in the schools of Arts & Sciences; Business Administration; and Education, Health Professions & Human Development. UHV provides face-to-face classes at its Victoria campus, as well as an instructional site in Katy, Texas, and online classes that students can take from anywhere. UHV supports the American Association of State Colleges and Universities Opportunities for All initiative to increase awareness about state colleges and universities and the important role they have in providing a high-quality and accessible education to an increasingly diverse student population, as well as contributing to regional and state economic development.