Close
Symposium looks at Hispanic involvement in World War II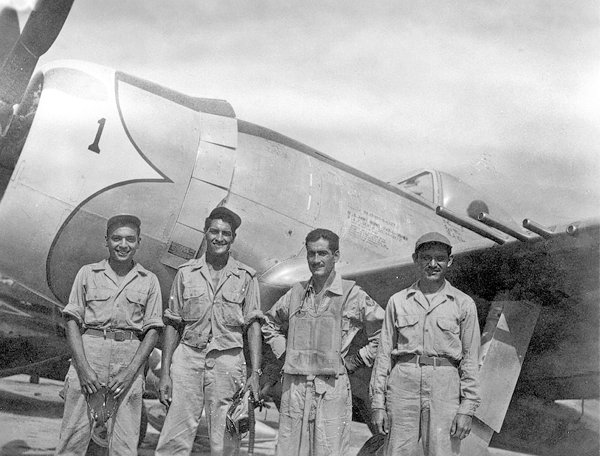 Four Mexican World War II pilots stand in front of a P-47 Thunderbolt. At the Sept. 19 De León Symposium in Jaguar Hall, Mario Longoria, an author and researcher, will talk about Mexican airmen who served with the U.S. Army Air Forces.
When the Mexican president asked a group of pilots and airmen preparing to fight with the U.S. in World War II if they had anything to ask of him, one man had a special request for his hometown.
The airman requested a school be built in his village while he was away. The president agreed, and the airman was able to bring education to his community because of his military service.
This is just one of the stories that will be shared at the 29th annual De León Symposium at the University of Houston-Victoria. The event will be from 2 to 4 p.m. Sept. 19 in Jaguar Hall Commons, 2705 Houston Highway. It is free and open to the public.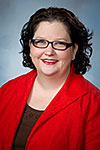 Beverly Tomek
The theme for this year's symposium is "The Latina/Latino Experience in World War II," and two speakers will share unique perspectives of one of the most influential times in modern history.
"We chose this topic because World War II fascinates people," said Beverly Tomek, UHV assistant professor of history and symposium committee chair. "It's one of the major events in U.S. history that really draws people in because it's part of almost everyone's recent family history."
Patricia Portales, a San Antonio College English professor who will speak first during the symposium, has recorded the stories of three family members who were involved in the war both overseas and at home. The recordings are part of an oral history project at the University of Texas at Austin. Two of her uncles served in the war – one in Europe and the other in the Pacific – and her aunt worked as a welder in a San Antonio refrigeration plant that was converted to build bombs.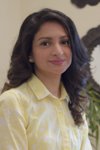 Patricia Portales
"The stories we need to learn from World War II are not over," Portales said. "There are still many stories to be told and collected. We normally think of soldiers who lost their lives, but there was such a web of people who contributed to the war."
World War II was a unique time in U.S. history because so many social conventions and prejudices were put aside out of necessity, Portales said. Women began working jobs usually reserved for men, and minorities were allowed more rights in an effort to win the war.
"General history usually tells us that the civil rights movement started in the 1960s," Portales said. "Actually, it was World War II that propelled many people, especially Latino Americans, to recognize that they were being treated as second-class citizens after serving their country, and that was no longer acceptable."
Portales' presentation will look at the experiences of Latinas on the home front. History books typically say that women went to work for the first time, but women of color had a history of working long before the war, Portales said.
"Women pretty much layered their roles in World War II," she said. "They were mothers, patriots, laborers and resistors, and they were all of these things at once. They didn't just choose to be a mother or a laborer. Even though the women had to return home after the war, the effects played out strongly in their daughters who saw what was possible."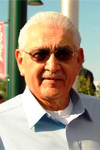 Mario Longoria
That same shift in social conventions also was seen by men serving in the military, author and researcher Mario Longoria said. His presentation will focus on one of the lesser-known groups of Latino servicemen – a group of 300 Mexican airmen who served with the U.S. Army Air Forces.
A couple of Mexican oil tankers were sunk by German U-boats, and Mexico wanted to fight alongside the U.S., but relations between the two countries during that time were not good, Longoria said. Mexico signed a pact with the U.S. and offered troops. However, considering the cultural clashes and language barrier, it was decided to send pilots instead because they were more educated and many already had trained in the U.S.
The pilots first came to San Antonio, then went on to train in Brownsville, Victoria, Greenville and other places. They served under McArthur in the Philippines and other areas of the Pacific and were successful, Longoria said. However, their story is almost completely untold.
"Mexico has a history that coincides with the U.S.," Longoria said. "It's a shame that even our own people don't know our stories and history. When talking about an ethnic group becoming pilots and fighting in the war, everyone tends to think of the Tuskegee Airmen. No one knew Mexico had pilots in the war effort. It's finally being added when it should have been part of the story from the beginning."
Mexican pilots initially had to deal with some racism, but military discipline prevented things from getting out of hand, and the Mexican and U.S. servicemen learned to work together, Longoria said.
"Everyone did what they had to do," he said. "It was a big accomplishment and a fine example of people working together. I don't think this country will ever see that again. Some people call that the Greatest Generation. They pushed through a lot of problems and saw a lot of firsts in history."
As part of his presentation, Longoria will present artifacts and pictures of the Mexican airmen and other war events. He's gathered insignia, medals, ball caps and even museum-quality models of the P-47 planes the pilots flew.
After the presentations, there will be a question-and-answer session. The event will open with a color guard, and local veterans are encouraged to attend.
The symposium is presented by the UHV School of Arts & Sciences and the De León Club of Victoria. Named after Victoria founder Martín de León, the De León Club is a nonprofit organization dedicated to promoting business and encouraging civic participation to improve the quality of life in Victoria.
The University of Houston-Victoria, located in the heart of the Coastal Bend region since 1973 in Victoria, Texas, offers courses leading to more than 80 academic programs in the schools of Arts & Sciences; Business Administration; and Education, Health Professions & Human Development. UHV provides face-to-face classes at its Victoria campus, as well as an instructional site in Katy, Texas, and online classes that students can take from anywhere. UHV supports the American Association of State Colleges and Universities Opportunities for All initiative to increase awareness about state colleges and universities and the important role they have in providing a high-quality and accessible education to an increasingly diverse student population, as well as contributing to regional and state economic development.